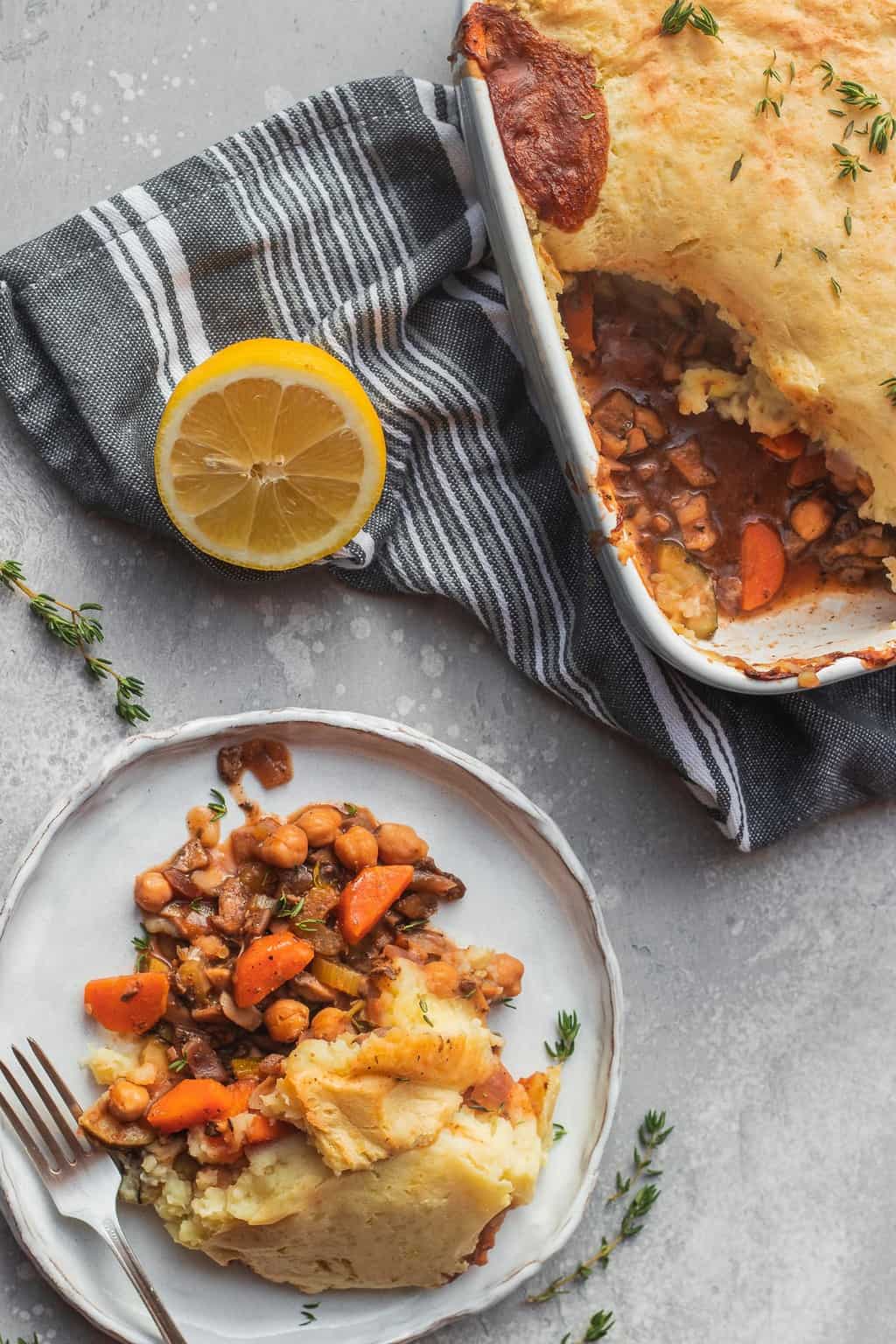 Chickpea Shepherd'S Pie Recipe
By Earth of Maria
🔪Prep Time: 20 mins
👩‍🍳Cook Time: 45 mins
Ingredients
2.2 lbs potatoes, peeled and chopped
1/2 cup almond milk, or any other plantbased milk of choice
2 tbsp nutritional yeast
1 clove garlic, minced
1 large onion, chopped
2 cloves garlic, minced
1 large red bell pepper
1 medium zucchini, chopped
2 stalks celery, chopped
2 large carrots, chopped
1 lb mushrooms, chopped finely
1 tsp paprika
2 tsp cumin
1 tbsp dried basil
2 tbsp tomato paste
0.5 lbs cooked chickpeas, (around 1.5 cups)
2 tbsp tamari
3/4 cup veggie broth
1/4 cup cornstarch, or arrowroot powder
salt, to taste
Instructions
1To make the mashed potato layer, simply boil potatoes for around 12-15 minutes, then mash them in a mixing bowl. Add plant based milk, minced garlic and nutritional yeast while mashing for extra flavour.
2While the potatoes are cooking, make the chickpea veggie filling and preheat the oven to 180 degrees C/350 F. Start by cooking onion and garlic on a medium-high heat for a few minutes, then add the bell pepper, zucchini, celery and carrots, cooking them for 3-4 minutes more.
3Add the mushrooms, together with paprika, cumin and dry basil. Stir together for a few minutes, before adding the tomato paste.
4Once the mushrooms have cooked down and shrunk, lower the heat and add the chickpeas, tamari, veggie broth and cornstarch. You may add more salt if you wish. Allow the filling to simmer on a low heat for 7-10 minutes, stirring frequently until the sauce thickens.
5Transfer the filling to an oven-proof dish and layer the mashed potatoes on top. Bake in the preheated oven for 40-45 minutes.
View Full Recipe
Top Vegan Recipe Resources
🥑