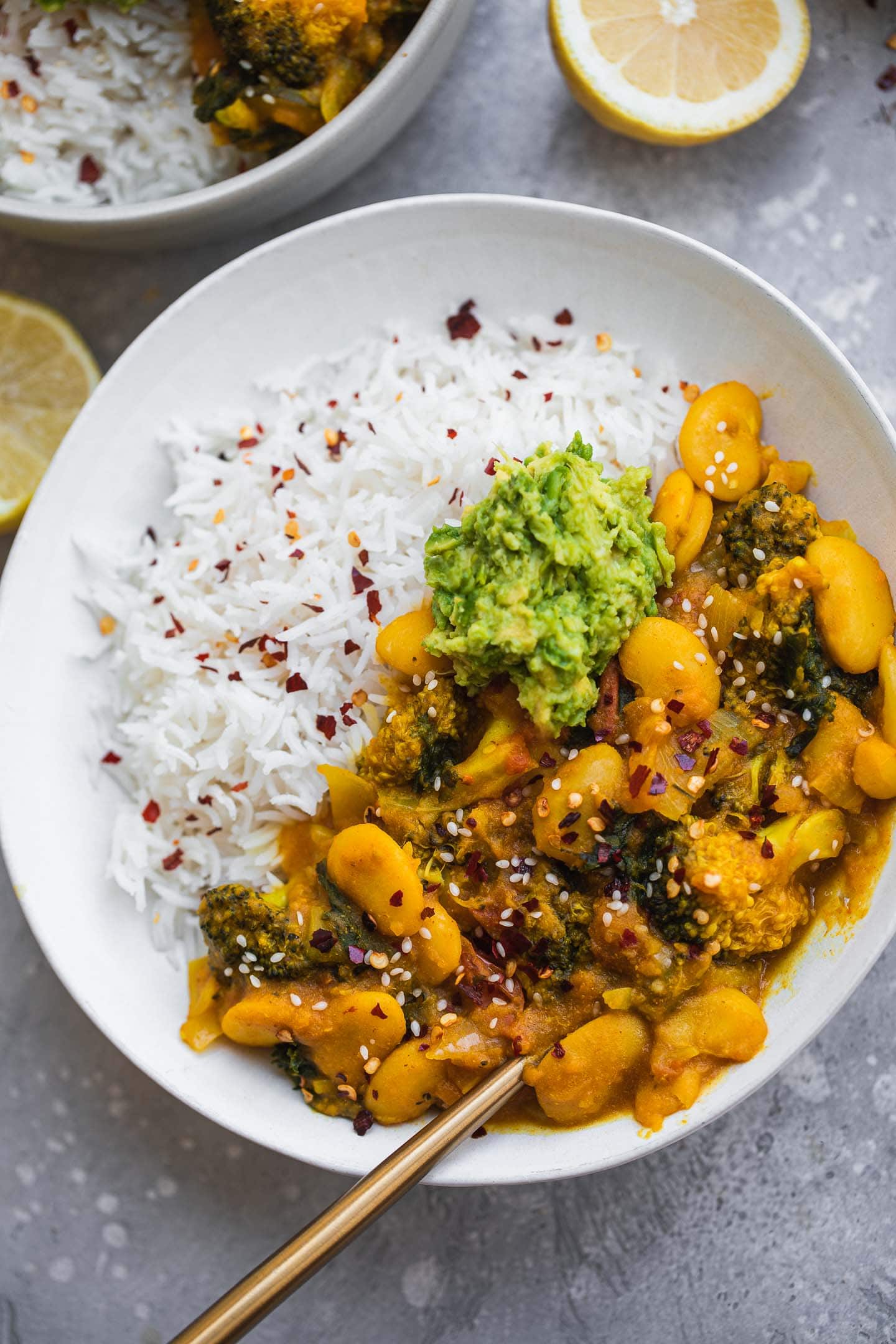 Butter Bean Sweet Potato Stew Recipe
By Earth of Maria
🔪Prep Time: 0 mins
👩‍🍳Cook Time: 17 mins
Ingredients
1 cup cherry tomatoes, halved
1 medium onion, chopped finely
2 cloves garlic, minced
1 medium zucchini, chopped
2 cups broccoli , chopped
1 tsp cumin
1/2 tsp turmeric
1/2 tsp garlic powder
1/2 tsp salt, or to taste
3 cups cooked butter beans, (or 2 14-oz cans)
1 cup mashed sweet potato
2 1/2 cups veggie broth
1 cup plant based milk
1 tsp maple syrup
2 cups kale, de-stemmed and chopped
1 lemon, juice of
Instructions
1Add cherry tomatoes, onion and garlic to a saucepan and cook for 2-3 minutes, until the tomatoes soften and the onion is translucent.
2Add the zucchini, broccoli, cumin, turmeric, garlic powder and salt. Cook, stirring frequently, for around 5 minutes, until the broccoli florets are softened and bright green.
3Add the butter beans, mashed sweet potato, veggie broth, plant based milk and maple syrup. Simmer for 5 minutes over a medium-high heat for around 5 minutes.
4After this, stir in the kale and lemon juice and cook for another 3-4 minutes, until the kale wilts. Serve on its own, or over rice.
View Full Recipe
Top Vegan Recipe Resources
🥑