Recipes

5 Ingredient Flourless Brownies (Raw Salted Caramel)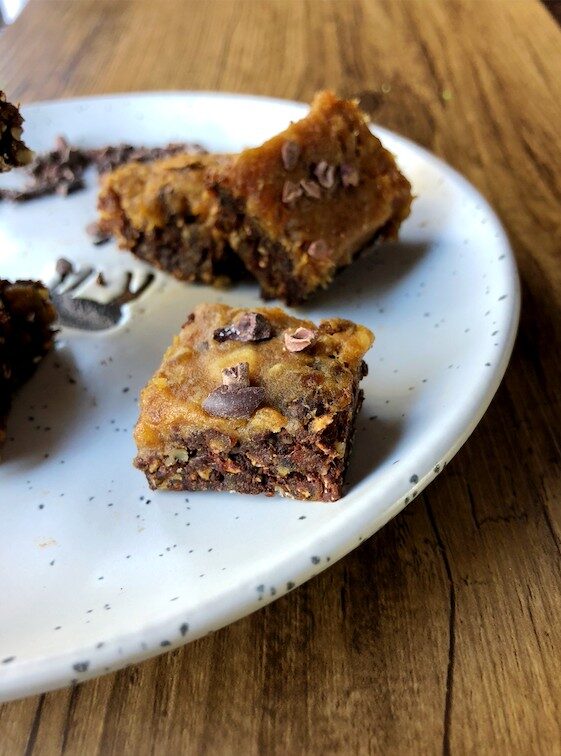 5 Ingredient Flourless Brownies (Raw Salted Caramel) Recipe
By Peanut Palate
Ingredients
For the Brownie Base
½ cup dry quick oats
½ cup raw walnuts
½ cup and 2 tbsp soft Medjool dates pitted
3 tbsp cacao powder
⅛ tsp vanilla extract
pinch pink salt
For the Salted Caramel
9 large, soft Medjool dates
large pinch of sea salt for the "salted" taste
For the Topping
cacao nibs or vegan chocolate chips optional
Instructions
1Blend together all brownie base ingredients until a dough forms.
2Pat it down into a prepared pan lined with parchment paper. If your mixture is too soft and forms more of a paste than a dough, add in some more walnuts.
3For the caramel, blend together all caramel ingredients until a sticky "caramel" forms.
4Spread this on top of the base. Sprinkle with coarse salt, then top with optional cocoa nibs or chocolate chips.
5Cut into 8 slices, then serve!
View Full Recipe
Top Vegan Recipe Resources
🥑