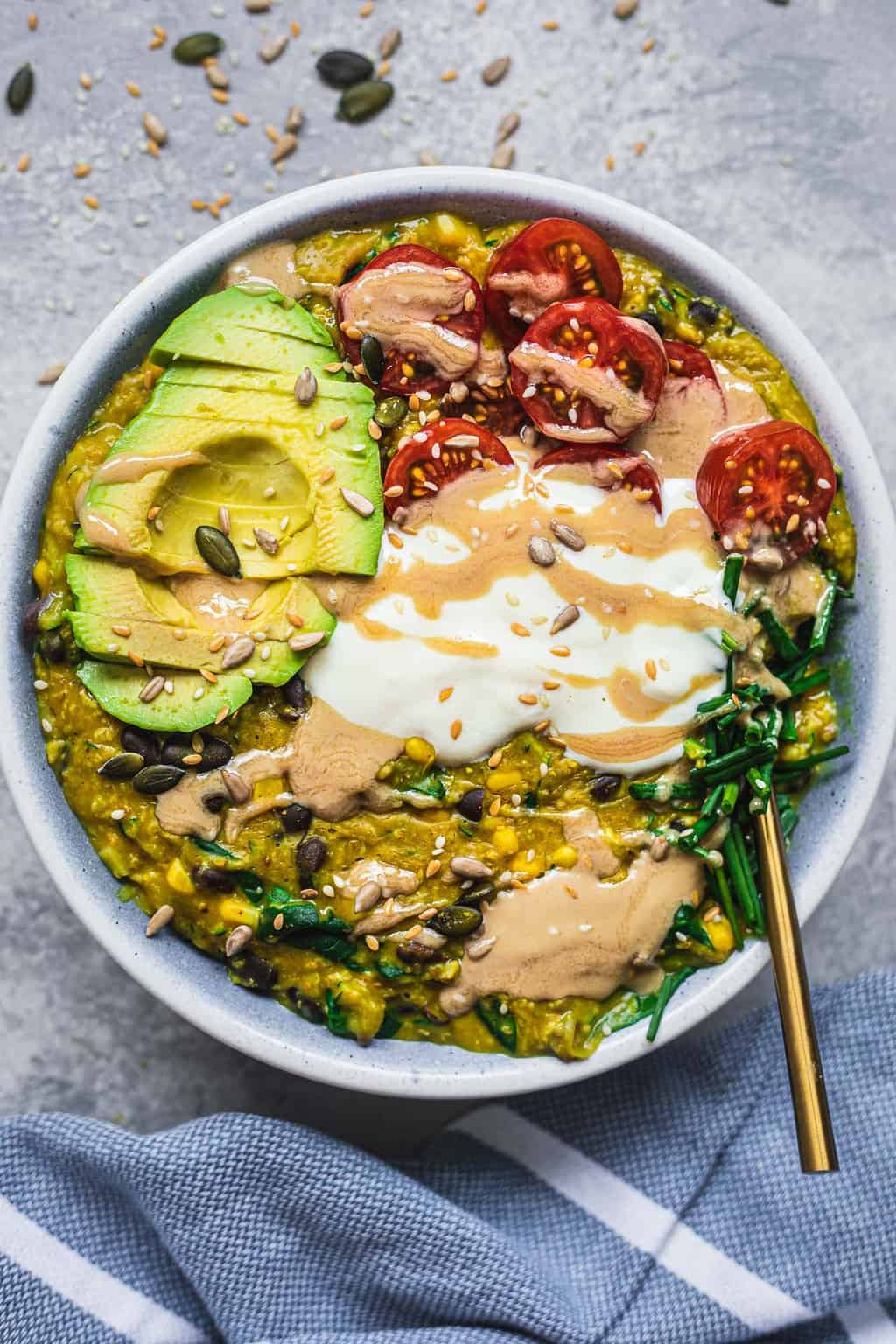 Vegan Savoury Oatmeal With Zucchini And Black Beans Recipe
By Earth of Maria
Ingredients
1 clove garlic, crushed
1 cup gluten-free oats
2.5 cups water
1/2 medium zucchini, grated
1/2 cup cooked black beans
1/4 cup sweetcorn
1 tsp turmeric
1 tsp cumin
1 tsp garlic granules
1 tsp salt
2 cups spinach
1/2 avocado
cherry tomatoes, halved
2 tbsp soy yoghurt
1 tbsp tahini
fresh chives
Instructions
1Add the garlic to a non-stick frying pan and sauté for 1-2 minutes.
2Add the oats, water and zucchini. Simmer for 5 minutes over a medium heat, stirring frequently.
3Stir in the black beans, sweetcorn, turmeric, cumin, garlic powder and salt. Stir for 2 minutes, then add the spinach and serve for a minute more until it wilts.
4Add avocado, cherry tomatoes, soy yoghurt, tahini and chives.
View Full Recipe
Top Vegan Recipe Resources
🥑