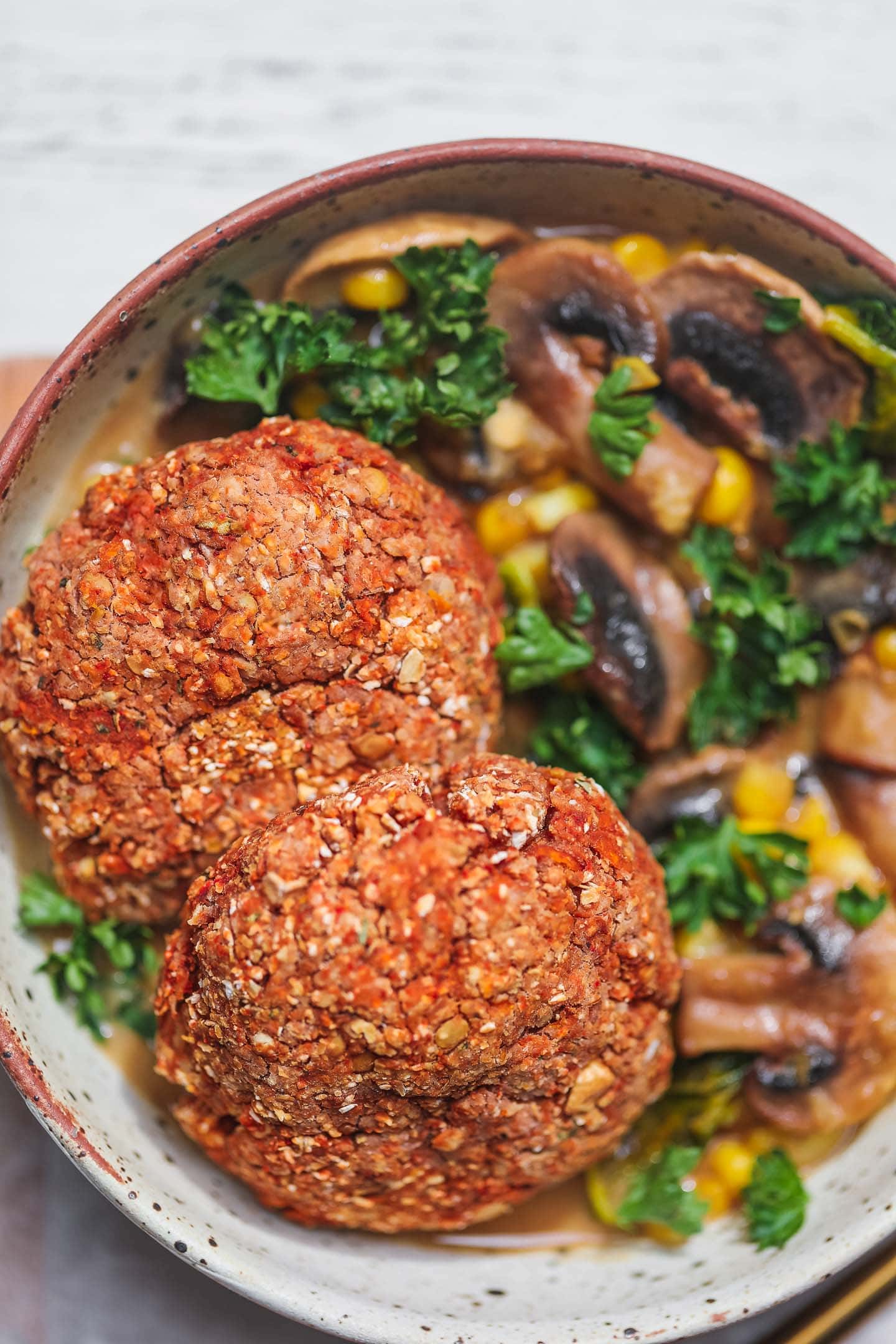 Vegan Lentil Burgers Recipe
By Earth of Maria
🔪Prep Time: 15 mins
👩‍🍳Cook Time: 30 mins
Ingredients
1 cup red lentils, dry
1/2 cup walnuts
1 cup oat flour
1/2 cup carrot, peeled and grated
2 tsp mustard, ensure vegan and gluten-free
1 tsp paprika
1 tsp cumin
1 tsp dried basil
2 tbsp tamari
Instructions
1First, preheat the oven t0 180 degrees C/350 F. Meanwhile, cook the lentils according to packaging instructions until softened, but not mushy - this usually takes around 7-8 minutes. Drain and rinse when done.
2Add the walnuts and lentils to a blender or food processor. Pulse until a walnut 'paste' forms.
3Transfer the walnut and lentil mixture to a large mixing bowl together with the oat flour, carrot, mustard, paprika, cumin, dried basil and tamari. Stir together really well, using your hands if necessary to form a 'dough'.
4Using around 1/3-1/2 cup dough per burger, shape the dough into patties and lay them out on a sheet of baking paper over a baking tray.
5Bake for 25-30 minutes, until golden brown and crispy on the outside.
View Full Recipe
Top Vegan Recipe Resources
🥑