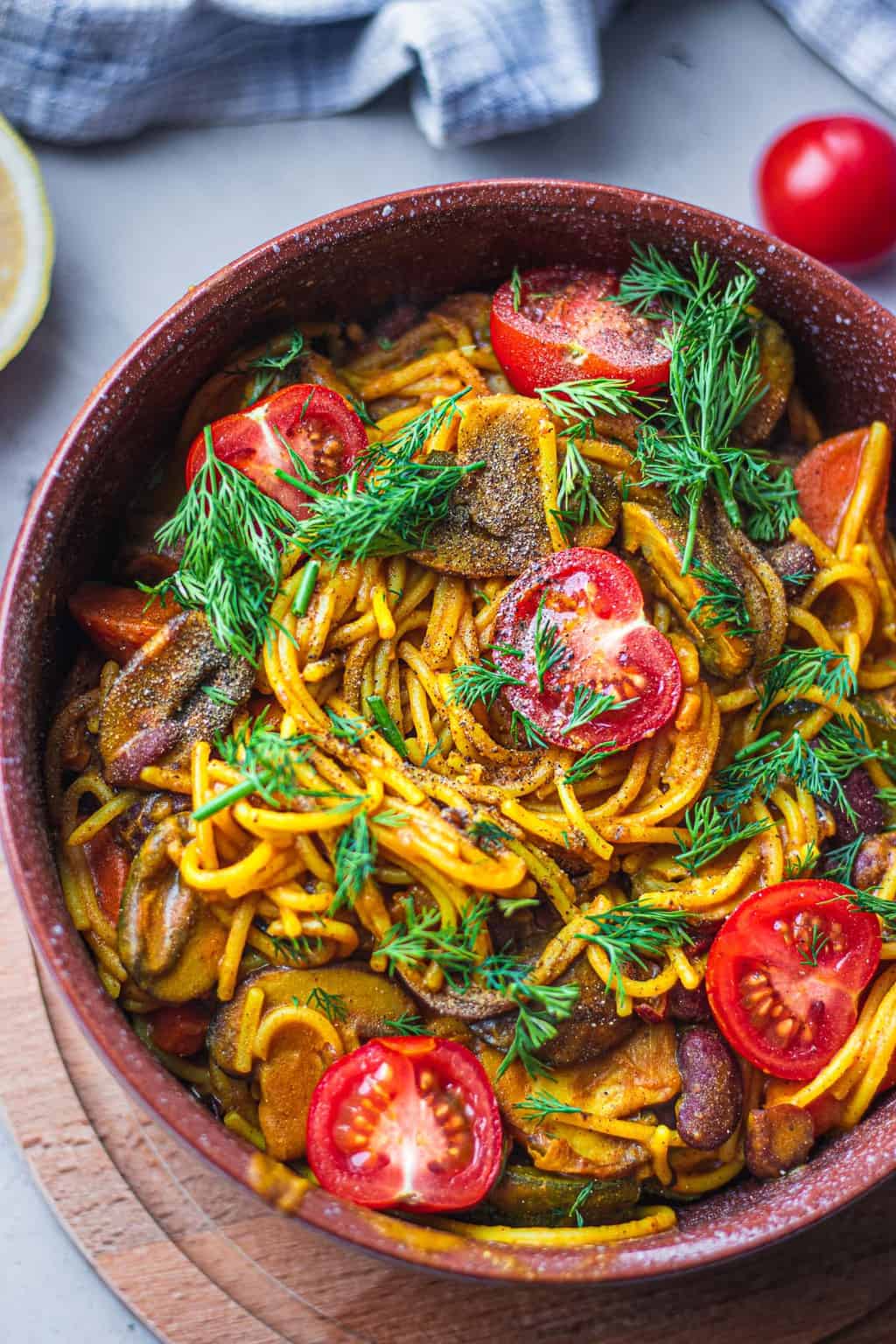 Vegan Kidney Bean One Pot Pasta Recipe
By Earth of Maria
🔪Prep Time: 5 mins
👩‍🍳Cook Time: 13 mins
Ingredients
1 medium onion, chopped
1.5 cups chestnut mushrooms, chopped
1 cup zucchini, chopped
1 large carrot, chopped
1 large bell pepper, chopped
2 tsp smoked paprika
1 can red kidney beans, drained and rinsed
1/2 can coconut milk, Use low fat if you prefer
1 cup oat milk, or any other plant based milk of your choice
7 oz gluten-free spaghetti
1 lemon, juice of
1 tbsp apple cider vinegar
1 tsp turmeric
1 tsp cumin
1 cup vegetable stock
salt, to taste
Instructions
1Sauté the onions and the mushrooms for 3-4 minutes in a large non-stick saucepan until they begin to soften.
2Add the zucchini, carrot, bell pepper, and smoked paprika. Stir for a minute to coat the vegetables.
3Stir through the kidney beans, then pour in the coconut milk and oat milk. Add the spaghetti, lemon juice, apple cider vinegar, turmeric, cumin and vegetable stock. Simmer, stirring frequently, for 10-12 minutes or until the pasta is cooked through. Add more vegetable stock if it gets too dry.
4Season to taste with salt and pepper and serve immediately.
View Full Recipe
Top Vegan Recipe Resources
🥑