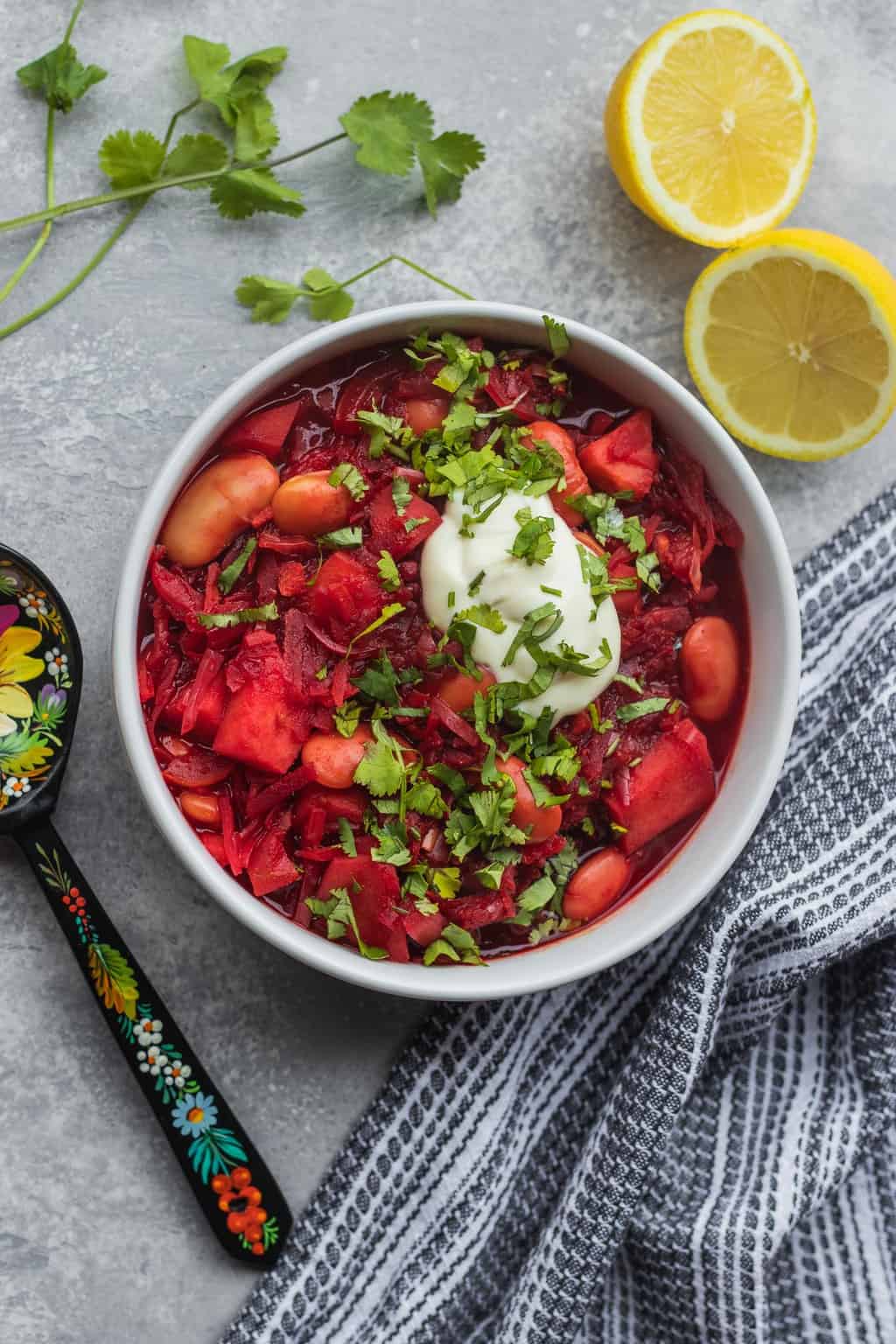 Vegan Borscht Recipe Recipe
By Earth of Maria
🔪Prep Time: 10 mins
👩‍🍳Cook Time: 15 mins
Ingredients
1/2 cup potatoes, peeled and chopped
1.5 cups cabbage, chopped
2 cups veggie broth
1 medium onion, chopped
1 large carrot, grated
3/4 cup beetroot, grated
1/2 medium bell pepper, chopped
1 large tomato, chopped
1 tbsp tomato paste
1/2 tsp paprika
1/2 tsp onion granules
1/2 tsp cumin
1.5 cups butter beans
vegan soured cream or soy yoghurt
fresh herbs
gluten-free croutons
Instructions
1Start cooking the potatoes and cabbage in veggie broth.
2Meanwhile, add the onion to a non-stick frying pan and cook for 2-3 minutes, until translucent. Then, add the carrot and beetroot, stirring for around 2 minutes, followed by the bell pepper, tomato, tomato paste, paprika, onion granules and cumin.
3Cook the vegetables for around 5 minutes, stirring frequently. Then, transfer them to the saucepan with the potatoes and cabbage, and simmer for around 15 minutes more.
4Serve immediately with vegan soured cream or soy yoghurt, fresh herbs and gluten-free croutons.
View Full Recipe
Top Vegan Recipe Resources
🥑