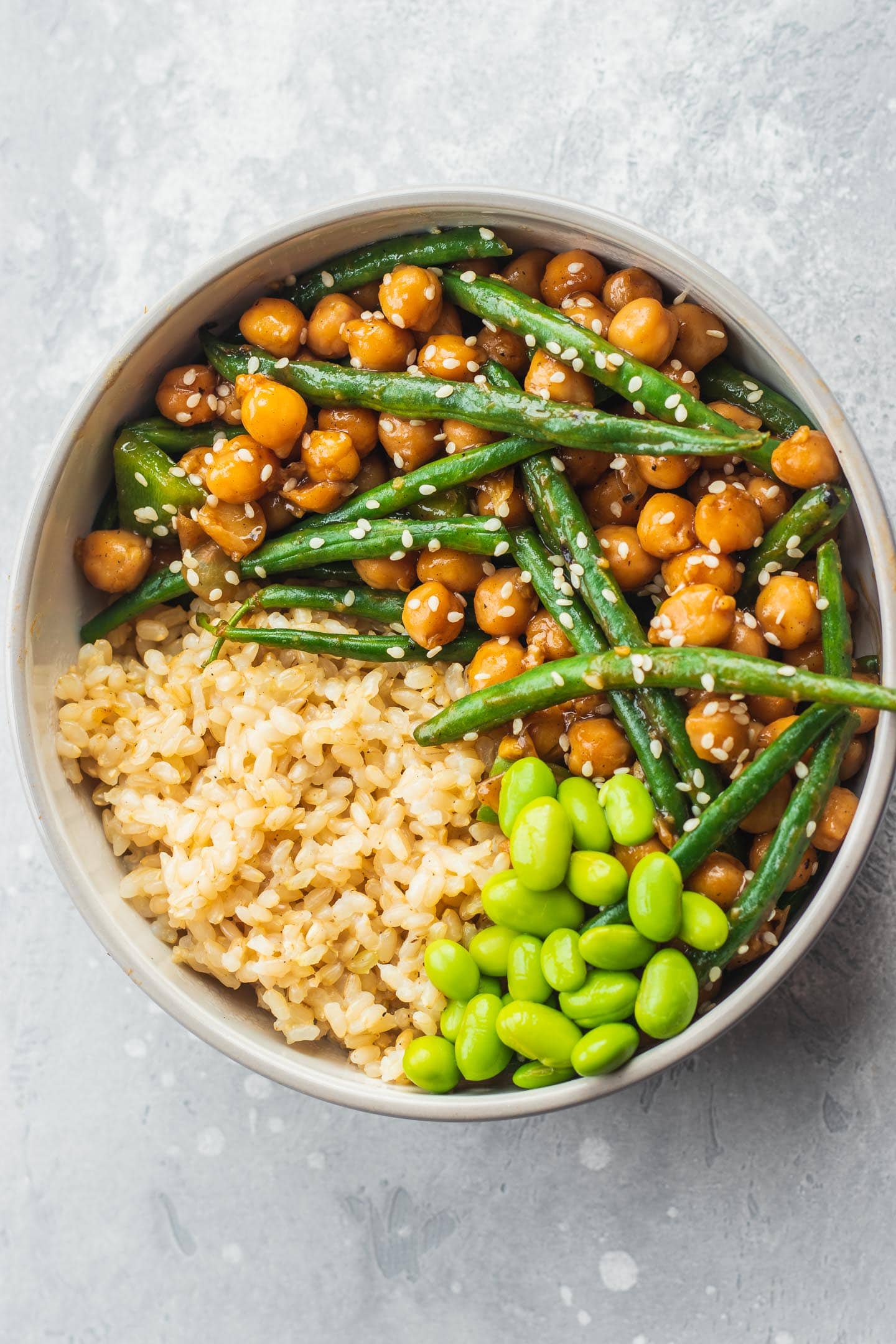 Sweet And Sour Chickpeas And Green Beans Recipe
By Earth of Maria
Ingredients
2 cloves garlic, crushed
7 oz green beans, trimmed
2 cans chickpeas, 480g/17oz/3 cups
1 tbsp cornflour , or arrowroot powder
brown rice, to serve
2 tbsp maple syrup
1/4 cup tamari
1/4 cup rice vinegar
1 tbsp tomato paste
1/2 cup water
Instructions
1Add the garlic to a non-stick frying pan and sauté for around 2 minutes. Then, add the green beans and sauté for around 3 minutes more, until softened.
2Meanwhile, prepare the sauce by stirring together the maple syrup, tamari, rice vinegar, tomato paste and water.
3Add the chickpeas, sauce and cornflour to the saucepan. Cook on a low-medium heat for around 5 minutes, until the sauce had thickened. Serve immediately with brown rice.
View Full Recipe
Top Vegan Recipe Resources
🥑