Recipes

Smashed Brussels Sprouts Recipe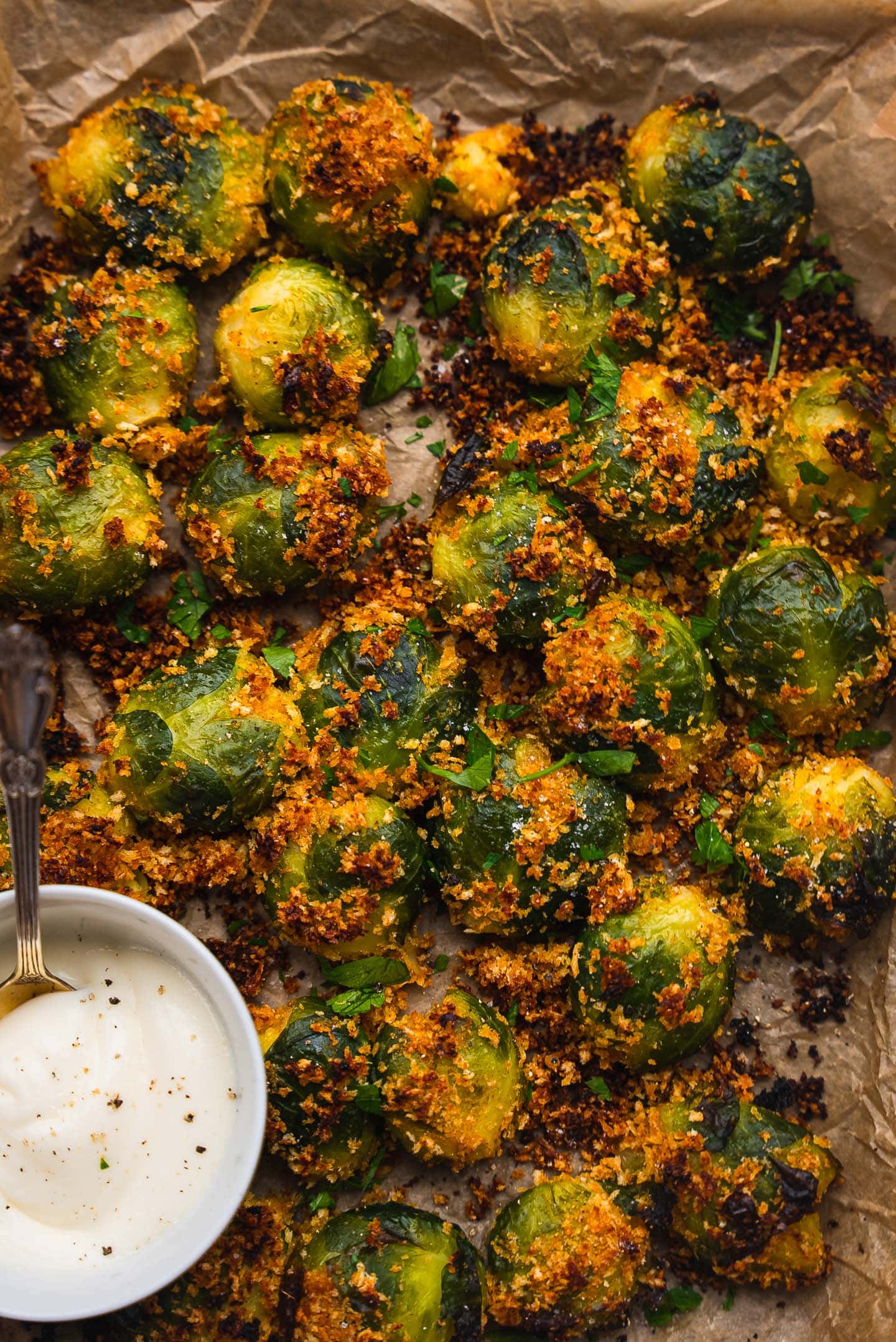 Smashed Brussels Sprouts Recipe Recipe
By Earth of Maria
🔪Prep Time: 15 mins
👩‍🍳Cook Time: 25 mins
Ingredients
▢ 2 lbs Brussels sprouts
▢ 1 1/2 cups Panko breadcrumbs
▢ 1 tsp paprika
▢ 1 tsp cumin
▢ 1/2 tsp turmeric
▢ 1/2 tsp salt
▢ 3 tbsp olive oil
▢ 2 tbsp maple syrup
Instructions
1Add the Brussels sprouts to a large saucepan of lightly salted water. Bring to a simmer and cook for around 10 minutes, until fully softened.
2Prepare an ice bath. When they are ready, transfer the Brussels sprouts to the ice bath for a couple of minutes, then drain and rinse them.
3Preheat the oven to 350 degrees F/180 degrees C.
4Transfer the Brussels sprouts to a flat surface, such as a chopping board or a baking tray. Smash them using the bottom of a glass.
5Mix together the breadcrumbs, paprika, cumin, turmeric and salt.
6Add the Brussels sprouts to a mixing bowl and mix together with the olive oil and maple syrup. Then, add the breading and mix once more.
7Spread out the sprouts on a large baking tray lined with parchment paper. Bake in the preheated oven for 25 minutes, until crispy and the breadcrumbs are golden brown. Serve immediately.
View Full Recipe
Top Vegan Recipe Resources
🥑