Recipes

Simple Vegan Broccoli Stir-Fry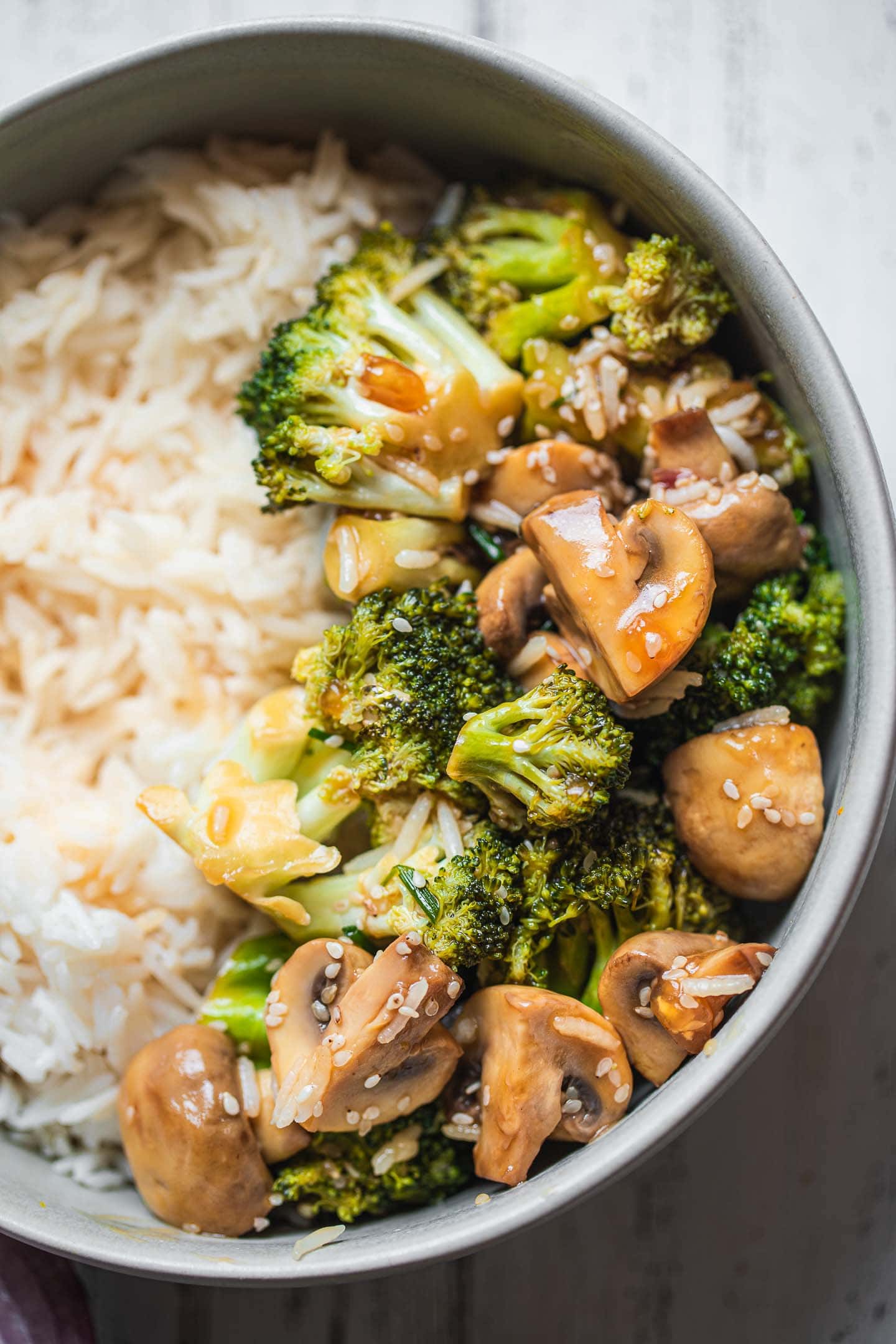 Simple Vegan Broccoli Stir-Fry Recipe
By Earth of Maria
🔪Prep Time: 5 mins
👩‍🍳Cook Time: 15 mins
Ingredients
3 cups broccoli florets
1 tbsp olive oil
1 tbsp sesame oil
1 1/2 cup button mushrooms
1 medium red onion
2 tbsp tamari
1/4 cup orange juice
2 tbsp rice vinegar
2 tbsp water
1 tbsp cornstarch
2 tbsp sesame seeds
Instructions
1Preheat the oven to 200 degrees C/400 F and line a baking tray with parchment paper. Add the broccoli to the baking tray and drizzle with olive oil. Bake in the preheated oven for 10 minutes, until lightly crispy.
2When the broccoli is almost done, heat the sesame oil in a skillet or wok over a medium-high heat. Add the mushrooms and red onion, cooking for 2-3 minutes until they begin to soften.
3Add the broccoli and cook for a further 3 minutes to allow the florets to soften further.
4Lower the heat to medium. Add the tamari, orange juice, rice vinegar, and water. Stir together for a minute or so, then add the cornstarch and cook for a further few minutes to allow the sauce to thicken.
5At the last minute, stir in the sesame seeds and serve.
View Full Recipe
Top Vegan Recipe Resources
🥑