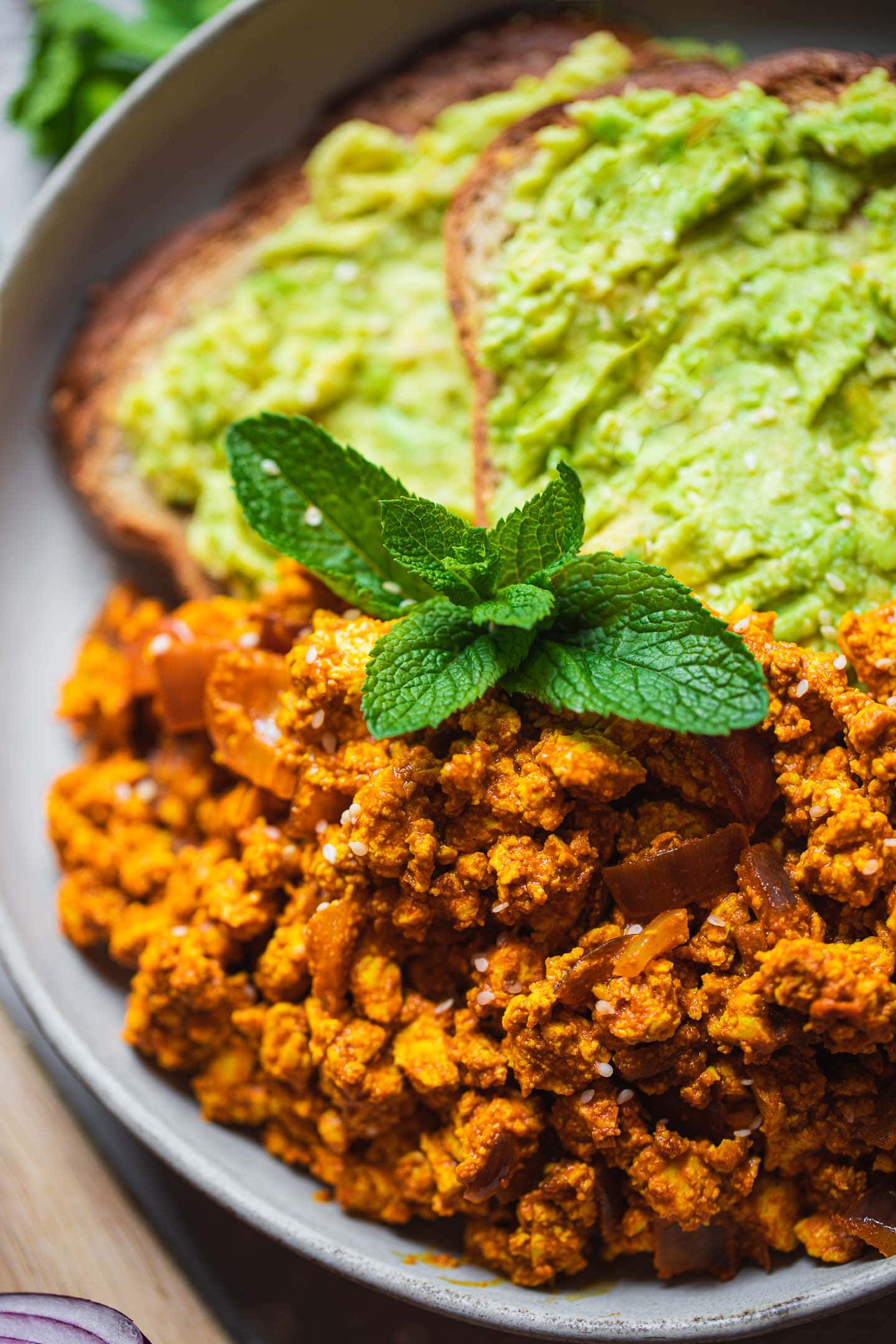 Scrambled Tofu Guide Recipe
By Earth of Maria
🔪Prep Time: 5 mins
👩‍🍳Cook Time: 10 mins
Ingredients
10 oz tofu
1 1/2 tbsp tomato paste
1 tbsp nutritional yeast
1/2 tsp cumin
1/4 tsp turmeric
1/2 tsp paprika
1 tsp maple syrup
2 tbsp tamari
3 tbsp coconut milk
1 tbsp olive oil
1 medium red onion
Instructions
1Crumble the tofu. You can use a potato masher, a fork, or simply your hands. Make sure to take your time and crumble it up as finely as you can and not leave any big chunks.
2Transfer the tofu to a mixing bowl and add the tomato paste, nutritional yeast, cumin, turmeric and paprika. Mix together really well, then add the maple syrup, tamari and coconut milk. Mix once again.
3Heat the olive oil in a frying pan or saucepan. Add the red onion and sauté for 3-4 minutes, until softened. Then add the tofu and cook for around 5-7 minutes more, stirring frequently.
4Season with black pepper and now you are ready to serve!
View Full Recipe
Top Vegan Recipe Resources
🥑