Recipes

No-Bake Blackberry Dessert Pizza (Vegan And Gluten-Free)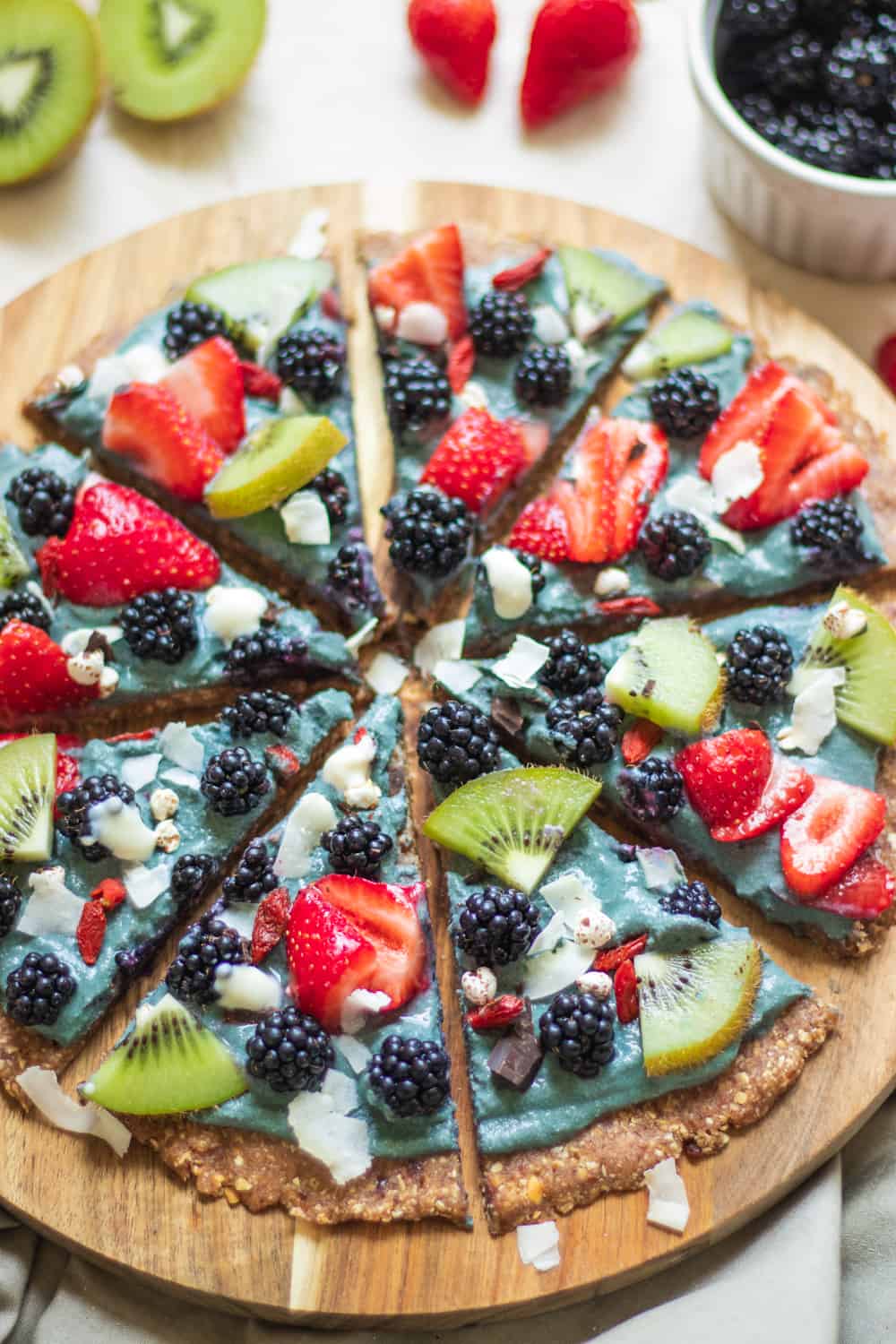 No-Bake Blackberry Dessert Pizza (Vegan And Gluten-Free) Recipe
By Earth of Maria
Ingredients
1 1/4 cup gluten-free rolled oats
3 tbsp coconut flour
1 cup pitted medjool dates
5 tbsp peanut butter
2 tbsp unsweetened almond milk
5 oz silken tofu
1/4 cup coconut yogurt
1/2 large banana
1/4 cup blackberries
1/2 tsp spirulina, optional
1/2 cup blackberries
1/2 cup strawberries
1/2 cup kiwis, diced
1/4 cup goji berries
2 tbsp desiccated coconut
2 oz dark chocolate, chopped
Instructions
1To make the base, place the gluten-free rolled oats, coconut flour, medjool dates, peanut butter and almond milk into a food processor or base. Blend until a sticky dough is formed.
2On a large dinner plate or baking tray, press the dough into a circular disk with your hands and leave to chill in the fridge for at least an hour (up to 4 gets the best results).
3Make the sauce by placing the tofu, coconut yoghurt, banana, blackberries and spirulina into a food processor or blender. Blend until smooth and well-combined.
4Spread the sauce sauce onto the base using a spoon or a knife and decorate with toppings of your choice. Enjoy straight away, or leave in the fridge for up to 3 days.
View Full Recipe
Top Vegan Recipe Resources
🥑