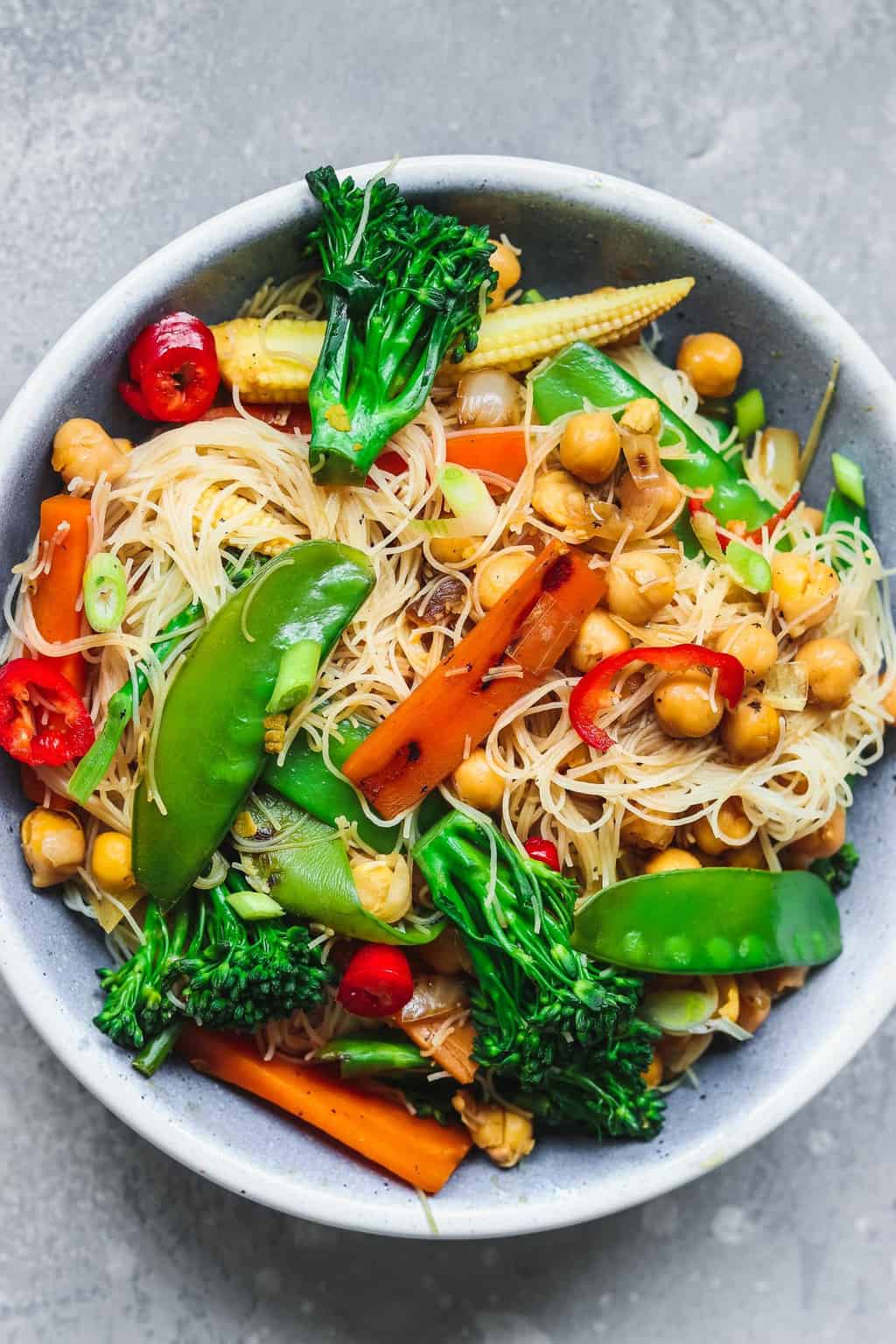 Lime Chickpea Stir-Fry Recipe
By Earth of Maria
Ingredients
7 oz rice noodles
1 medium onion, chopped
1 clove garlic, minced
1 medium carrot, peeled and chopped
5 oz broccoli
3.5 oz mangetout
3.5 oz baby sweetcorn
1 can chickpeas, drained and rinsed
4 tbsp rice vinegar
3 tbsp soy sauce
1 tbsp maple syrup
2 tbsp tomato pureé
1 lime, juice of
1 tsp corn starch
Instructions
1Cook the noodles according to packaging instructions and prepare the sauce by whisking together the rice vinegar, tamari, maple syrup, tomato paste, lime juice and corn starch.
2Add the onion and the garlic to a non-stick frying pan and sauté for around 2 minutes, until the onion starts to soften.
3Add the carrots, broccoli, mangetout and sweetcorn. Cook for a further 4-5 minutes, then add the chickpeas and stir to combine.
4Add the noodles and the sauce, stirring for 1-2 minutes until the ingredients are well-combined and the sauce had thickened. Serve with spring onions and chillies, or any other garnish of your choice.
View Full Recipe
Top Vegan Recipe Resources
🥑