Recipes

Iced Pink Dragon Fruit Refresher Tea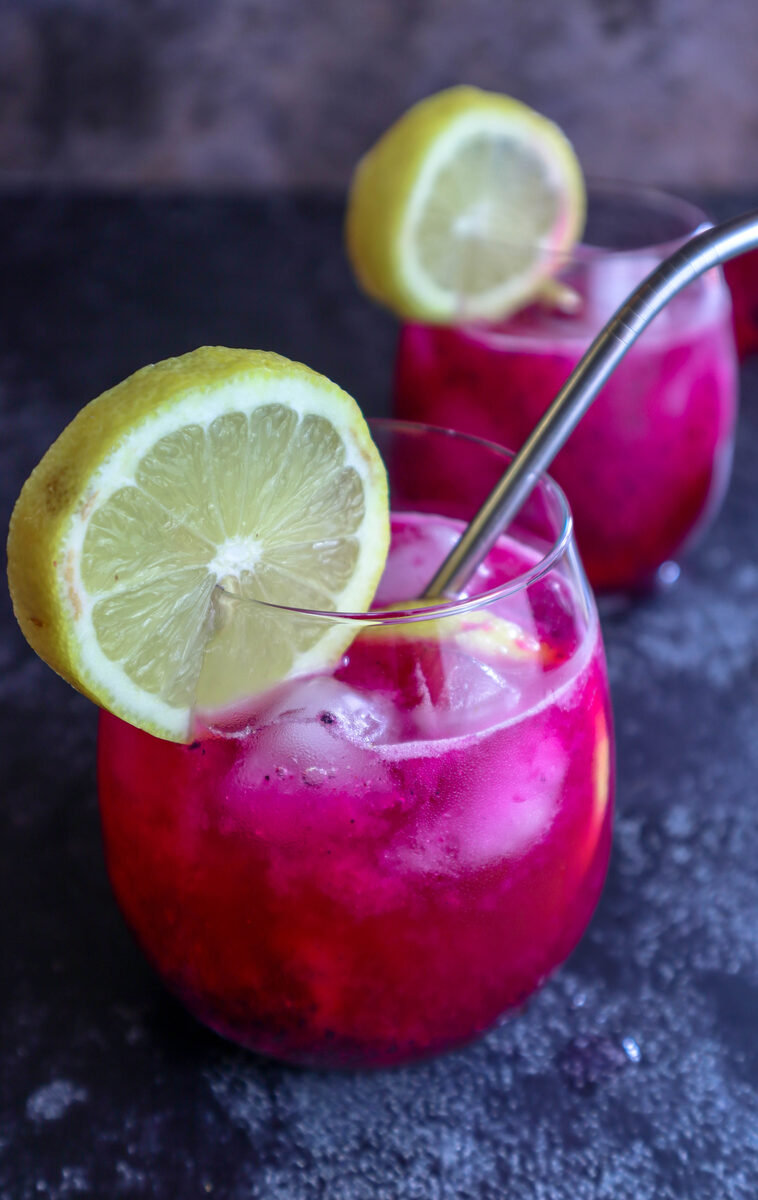 Iced Pink Dragon Fruit Refresher Tea Recipe
By Peanut Palate
Ingredients
½ cup water
1 green tea bag
2 tbsp fresh lemon juice
¼ puréed fresh dragonfruit
2 tbsp fresh dragonfruit diced
6-7 ice cubes depending on cup size
liquid sweetener as desired
Instructions
1Bring the half cup of water to a boil. Remove it from the heat and add in the green tea bag. Allow the tea to steep and the mixture to come to room temperature for at least a half hour.
2Once the water has cooled down, remove the green tea bag.
3Add the water to a glass cup, followed by the dragonfruit purée, the fresh dragonfruit and the lemon juice.
4Taste test it and add sweetener as desired. Pure maple syrup or agave nectar will work well.
5Cover the cup and shake the dragon fruit mixture well or blend it, to make sure it is thoroughly mixed.
6Add 6-7 ice cubes, or as many as desired.
7Enjoy the drink cold!
View Full Recipe
Top Vegan Recipe Resources
🥑