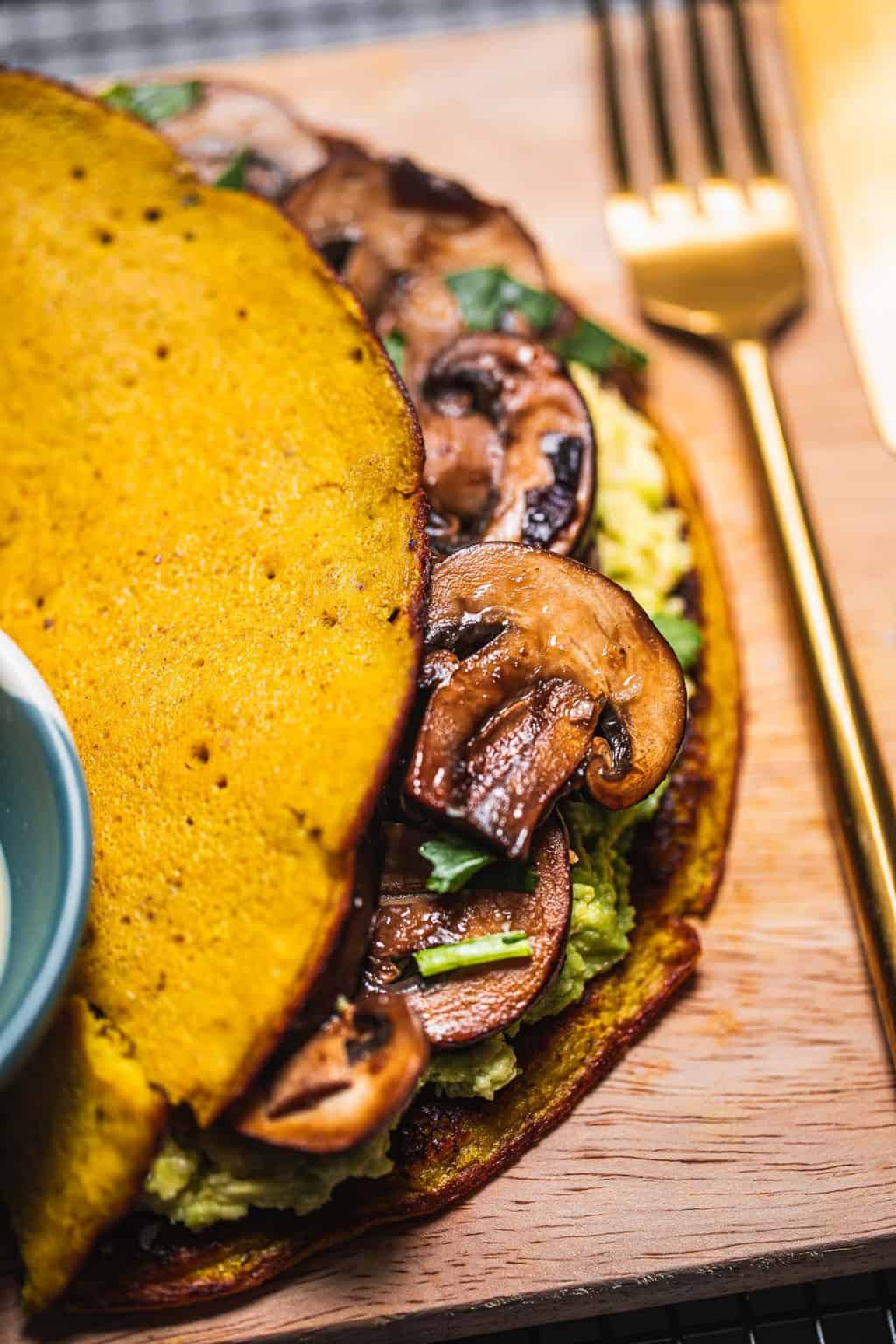 How To Make A Chickpea Omelette With Tamari Mushrooms Recipe
By Earth of Maria
🔪Prep Time: 5 mins
👩‍🍳Cook Time: 5 mins
Ingredients
1/2 cup chickpea flour
1 tsp ground flaxseed
2 tbsp nutritional yeast
1 tsp turmeric
1 tsp cumin
1 cup plant based milk
1 tsp maple syrup, optional
1/2 medium onion, chopped
1 cup mushrooms, chopped
2 tbsp tamari
1/2 large avocado, mashed
Instructions
1Add the chickpea flour, ground flaxseeds, nutritional yeast, turmeric, cumin, plant based milk, and maple syrup. Blend until smooth. You can also whisk by hand, but that way it will take longer to get rid of any clumps.
2Heat a non-stick frying pan over a low-medium heat. You may need to add a little bit of oil to grease the pan, but I find that with a good non-stick surface this is not necessary.
3Pour in around 1/2 cup of the batter per omelette. Cover and allow to cook for 4-5 minutes, until fully cooked through and crispy around the edges.
4Add the onion, mushrooms, and tamari to a non-stick saucepan or frying pan. Cook for 4-5 minutes, until fully softened and cooked through.
5Serve with the chickpea omelette, on top of a layer of mashed avocado.
View Full Recipe
Top Vegan Recipe Resources
🥑