Recipes

Garlic Butter Corn Ribs (Vegan)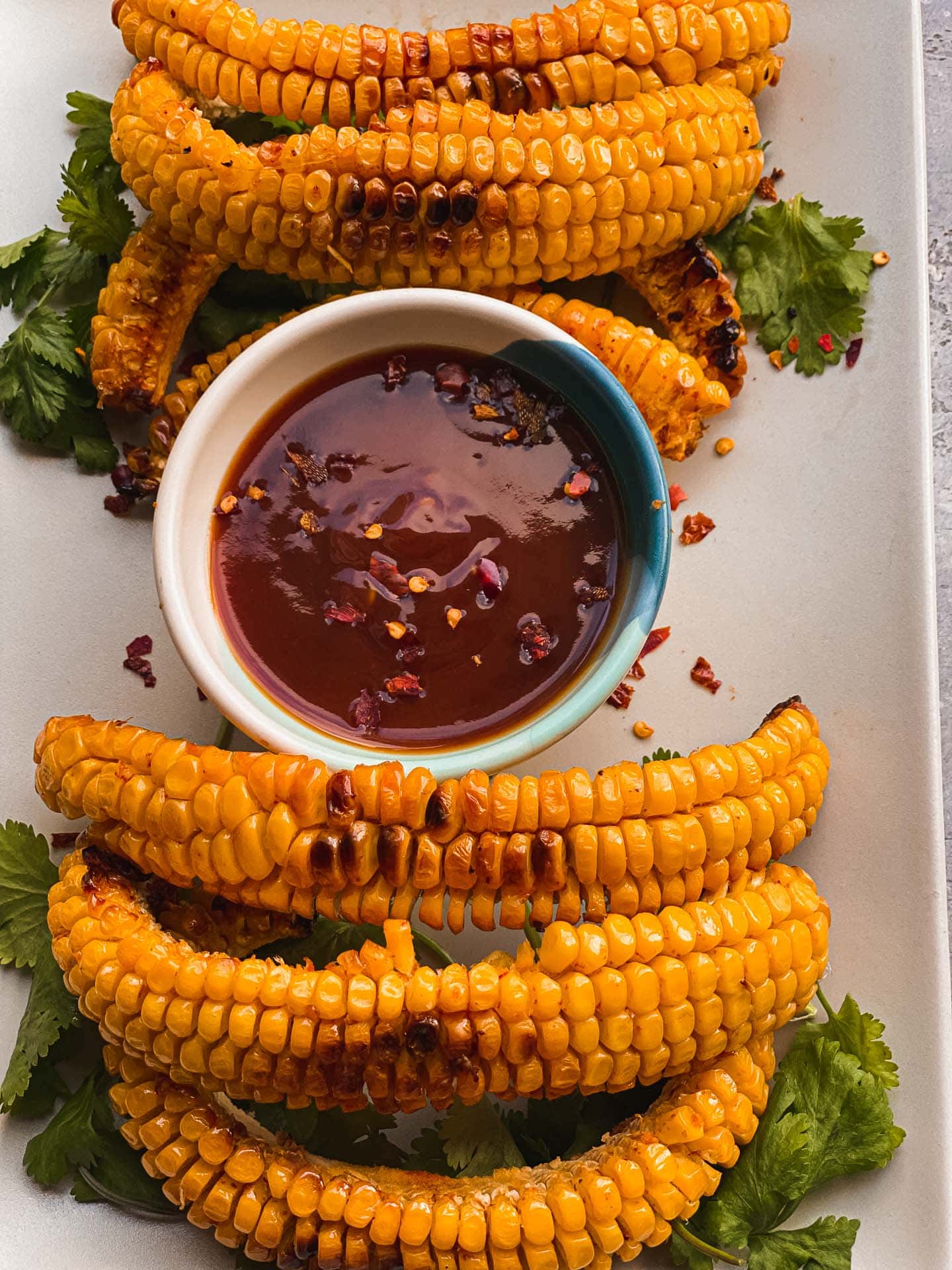 Garlic Butter Corn Ribs (Vegan) Recipe
By Earth of Maria
🔪Prep Time: 2 mins
👩‍🍳Cook Time: 12 mins
Ingredients
2 corn on the cob
1/4 cup vegan butter
3 cloves garlic, minced
1/2 tsp paprika
1/2 tsp salt
Instructions
1Remove the leaves from the corn on the cob. Place the wide side down on a flat surface and use a large knife to slice to corn in half. Next, slice each piece in half once again to make quarters.
2Preheat the oven to 180 degrees C/350 and line a large baking tray with parchment paper.
3Stir together the butter, garlic, paprika and salt.
4Brush each corn piece evenly with the garlic butter and arrange them in an even layer on the baking tray.
5Proceed to bake for 10-12 minutes, until crispy and golden brown.
View Full Recipe
Top Vegan Recipe Resources
🥑