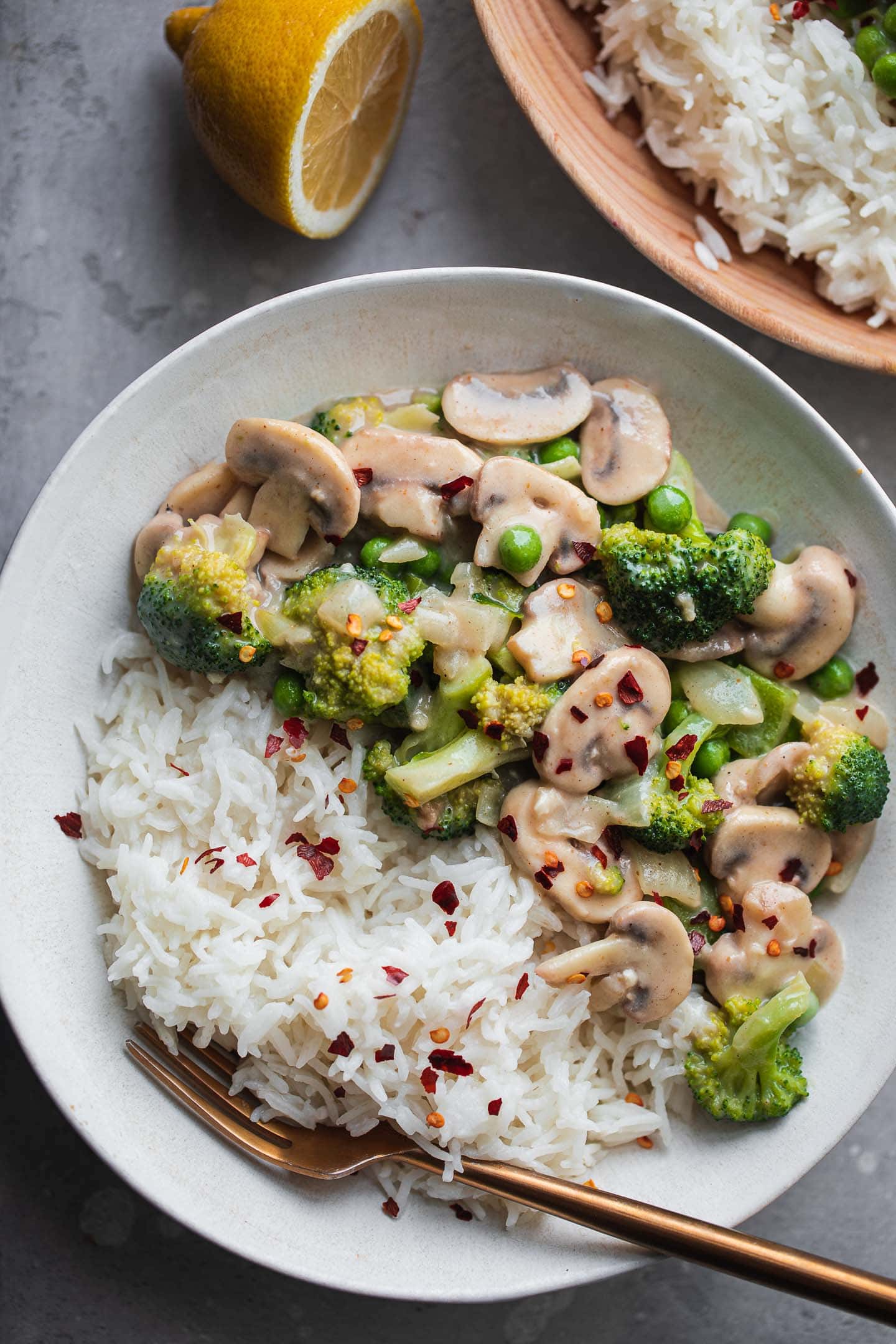 Easy Vegan Mushroom Stroganoff Recipe
By Earth of Maria
🔪Prep Time: 0 mins
👩‍🍳Cook Time: 20 mins
Ingredients
1 tbsp vegan butter
2 cloves garlic, minced
1 large onion, diced
1 large green bell pepper, diced
12 oz mushrooms, chopped
3/4 cup coconut milk, from a can
1 1/2 cups oat milk, or any other plant based milk of your choice
1/2 tsp salt, or to taste
1 tsp garlic powder
1 tsp cumin
1/4 cup gluten-free flour
1 cup green peas, thawed from frozen
1/2 lemon, juice of
Instructions
1Melt vegan butter in a large pan over a medium-high heat. Add the garlic, onion and green bell pepper. Cook for around 5 minutes, until they soften.
2Add the broccoli and mushrooms. Cook for a further 5-7 minutes, until the mushrooms cook down fully and the broccoli is bright green and tender.
3Add the coconut milk, oat milk, salt, garlic powder, cumin, and gluten-free flour. Stir together, then cook over a low-medium heat, stirring frequently, for 2-3 minutes, until the sauce starts to thicken.
4Stir in the green peas and lemon juice and stir for around 3 minutes more. Serve immediately with rice or pasta.
View Full Recipe
Top Vegan Recipe Resources
🥑