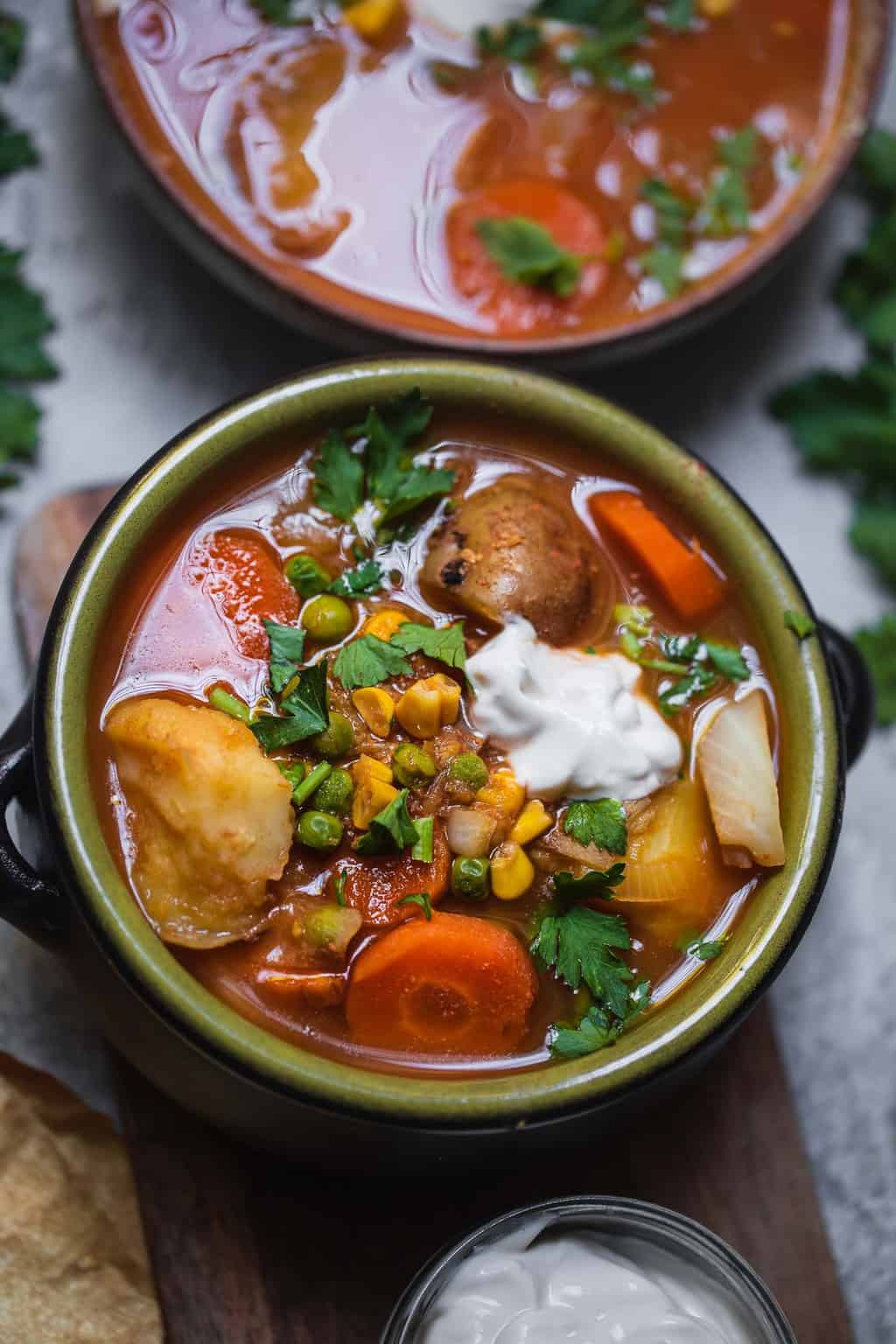 Chunky Vegan Potato Soup Recipe
By Earth of Maria
Ingredients
1 large onion, chopped
2 cloves garlic, minced
2 tbsp tomato paste
15 oz potatoes, chopped (around 2 medium potatoes)
1 large carrot, peeled and chopped
5 oz fresh cherry tomatoes, halved
1 cup cabbage, chopped
3/4 cup plant based milk
1/2 tsp sea salt
1 tsp cumin
2 tbsp nutritional yeast
3 cups vegetable stock
1/2 cup green peas
1/2 cup fresh sweetcorn
2 tbsp tamari
Instructions
1Add the onion, garlic and tomato paste to a non-stick saucepan and sauté for 2-3 minutes, until they begin to soften.
2Add the potatoes, carrots, cherry tomatoes, cabbage, plant based milk, salt, cumin, nutritional yeast and veggie broth. Bring to a simmer and cook, stirring occasionally, until the potatoes are fully cooked through, which usually takes 12-15 minutes.
3Stir in the peas, sweetcorn and tamari and cook for a further 2 minutes, stirring.
4Divide between serving bowl and serve with garnishes of your choice.
View Full Recipe
Top Vegan Recipe Resources
🥑