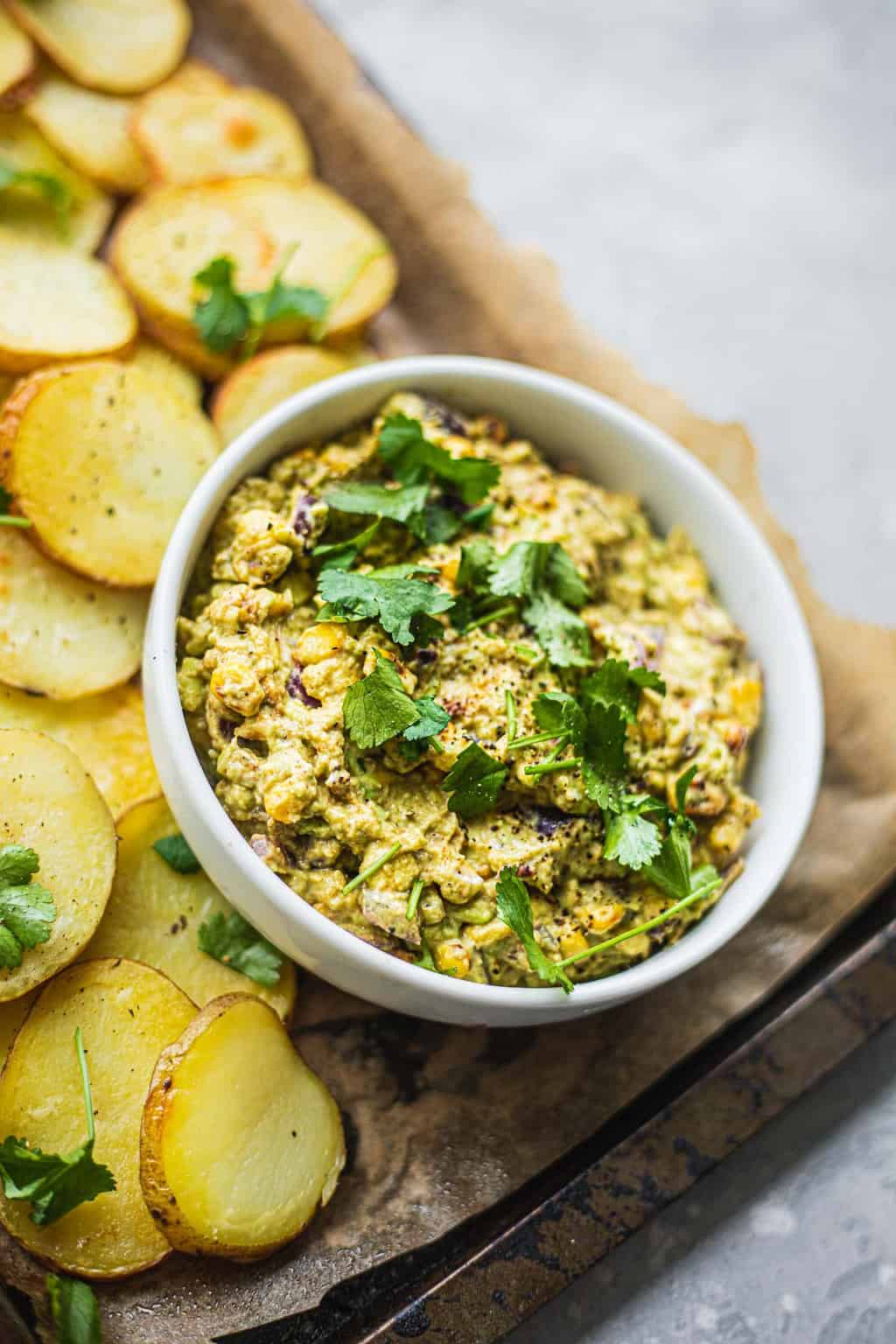 Chunky Vegan Guacamole Recipe
By Earth of Maria
Ingredients
2 cloves garlic, minced
1 medium onion, chopped
1/2 cup fresh sweetcorn
2 large avocados
1/4 cup soy yoghurt
2 tbsp nutritional yeast
1 tbsp apple cider vinegar
1 lime, juice of
1 tsp salt
black pepper, to taste
1/2 tsp paprika
Instructions
1Start by adding the garlic, onion and sweetcorn to a non-stick frying pan. Sauté for 3-4 minutes, until softened and fragrant.
2Slice the avocados in half and remove the stone. Then, scoop out the flesh and mash with a fork or a potato masher, leaving a few chunks for a desired level of texture.
3Transfer the mashed avocado to a large mixing bowl and add the soy yoghurt, nutritional yeast, apple cider vinegar, and sauéed vegetables.
4Squeeze in the lime juice, stir together, then season generously with salt, pepper and paprika.
5Serve with more black pepper and cilantro (coriander).
View Full Recipe
Top Vegan Recipe Resources
🥑