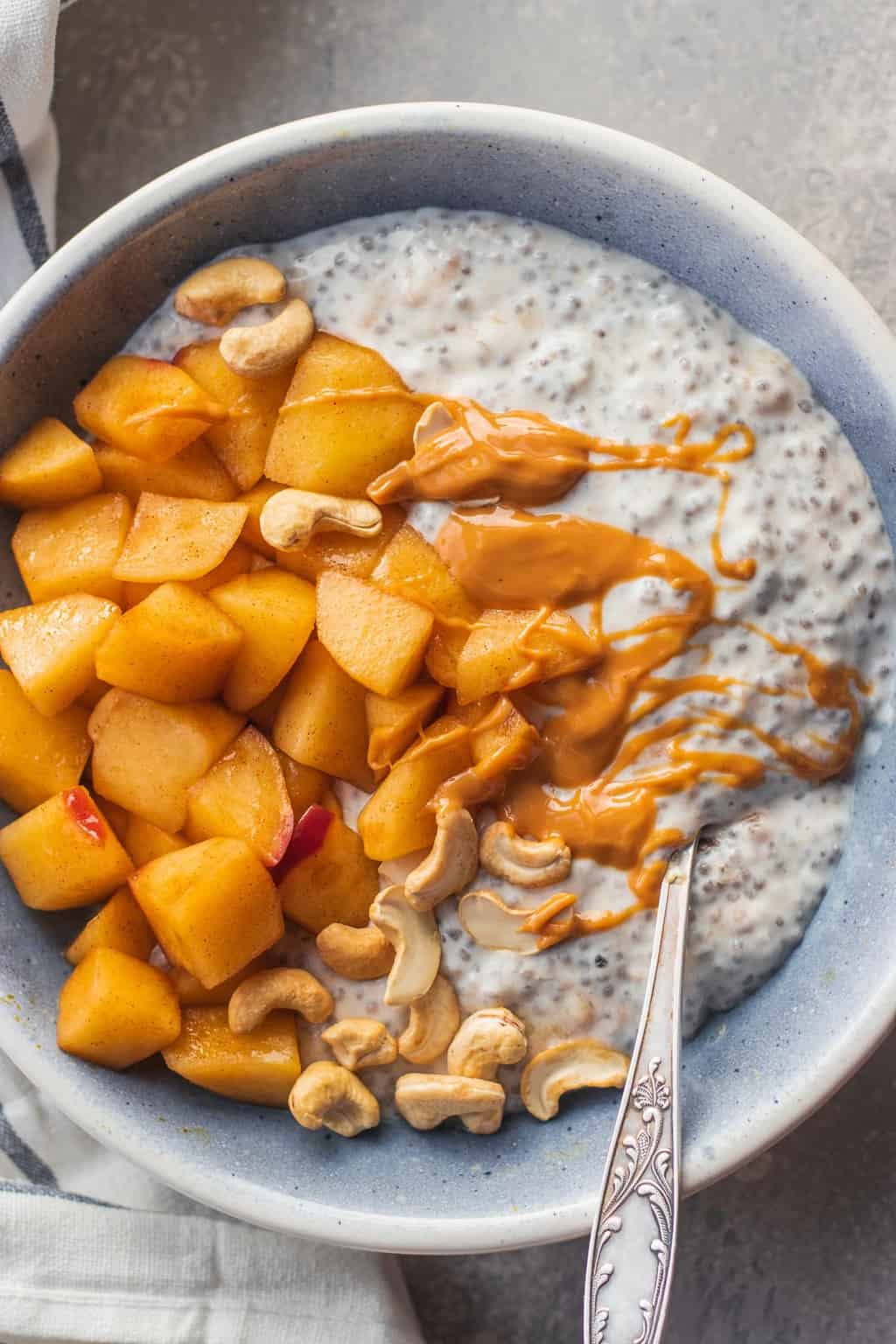 Apple Pie Coconut Chia Pudding Recipe
By Earth of Maria
Ingredients
2 tbsp chia seeds
1/2 cup coconut milk, canned, either light of full fat
1/2 cup soy yoghurt, or any vegan yoghurt of choice
1 medium banana, mashed
1 large apple, (around 200g), peeled and chopped
1 tbsp maple syrup
1/2 tsp cinnamon
1/2 tsp arrowroot powder , or cornstarch
2 tbsp water
Instructions
1In a bowl or jar, stir together the chia seeds, coconut milk, soy yoghurt and banana. Leave in the fridge for at least 4 hours, preferably overnight.
2Add the apple, maple syrup and cinnamon to a non-stick saucepan with a splash of water. Cook over a low heat for 7-10 minutes, stirring occasionally. Meanwhile, stir together the water and the cornstarch in a small bowl.
3Add the cornstarch mixture to the apples, cooking for a further 2-3 minutes to allow it to thicken. Serve immediately over the chia pudding.
View Full Recipe
Top Vegan Recipe Resources
🥑