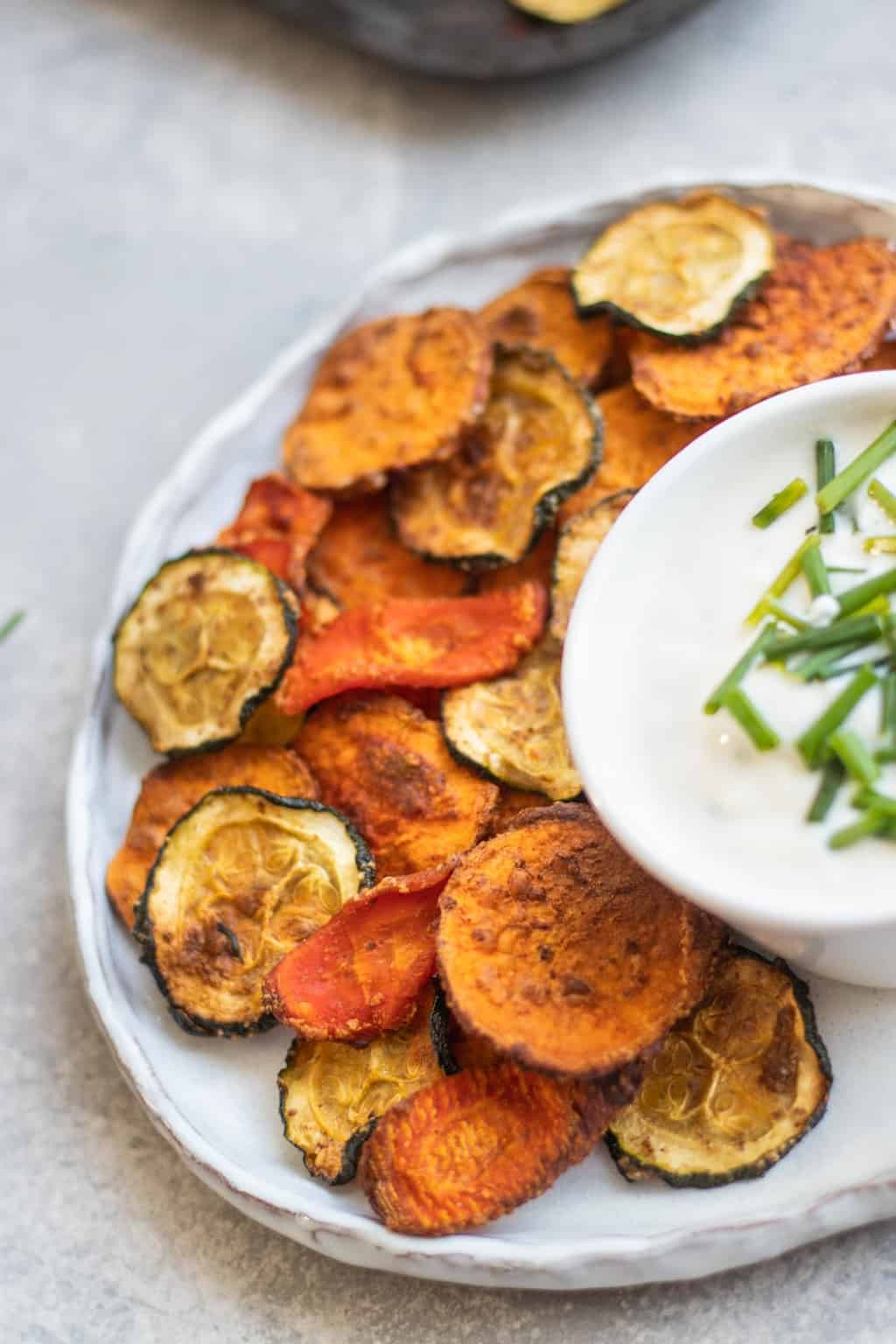 Almond Butter Veggie Chips Recipe
By Earth of Maria
Ingredients
2 medium sweet potatoes , (about 400g/14oz)
2 medium carrots, peeled (about 200g/7oz)
1 medium zucchini, (about 200g/7oz)
3 tbsp almond butter
4 tbsp maple syrup
1 tsp smoked paprika
1 tsp salt, or to taste
Instructions
1Preheat oven to 150 degrees C/300 F.
2Using a mandolin or a sharp knife, slice the sweet potatoes, carrots and zucchini into thin disks, about 1/16th-1/8th inch in thickness.
3In a large mixing bowl, whisk together the almond butter and maple syrup. Add the vegetables and toss until evenly coated. Season with the paprika and salt, tossing once more.
4Arrange the vegetables on a non-stick baking sheet or baking paper in a single layer. Bake in the oven for 50 minutes - 1 hour, rotating the tray every 8-10 minutes. Flip the chips halfway through. Keep an eye on them, particularly after the 40 minute mark. If any of the chips start to crisp up before the others, remove them from the oven.
5When the chips are golden and crispy around the edges, allow them to cool for a minute and serve. Store in an air-tight container for up to a week.
View Full Recipe
Top Vegan Recipe Resources
🥑