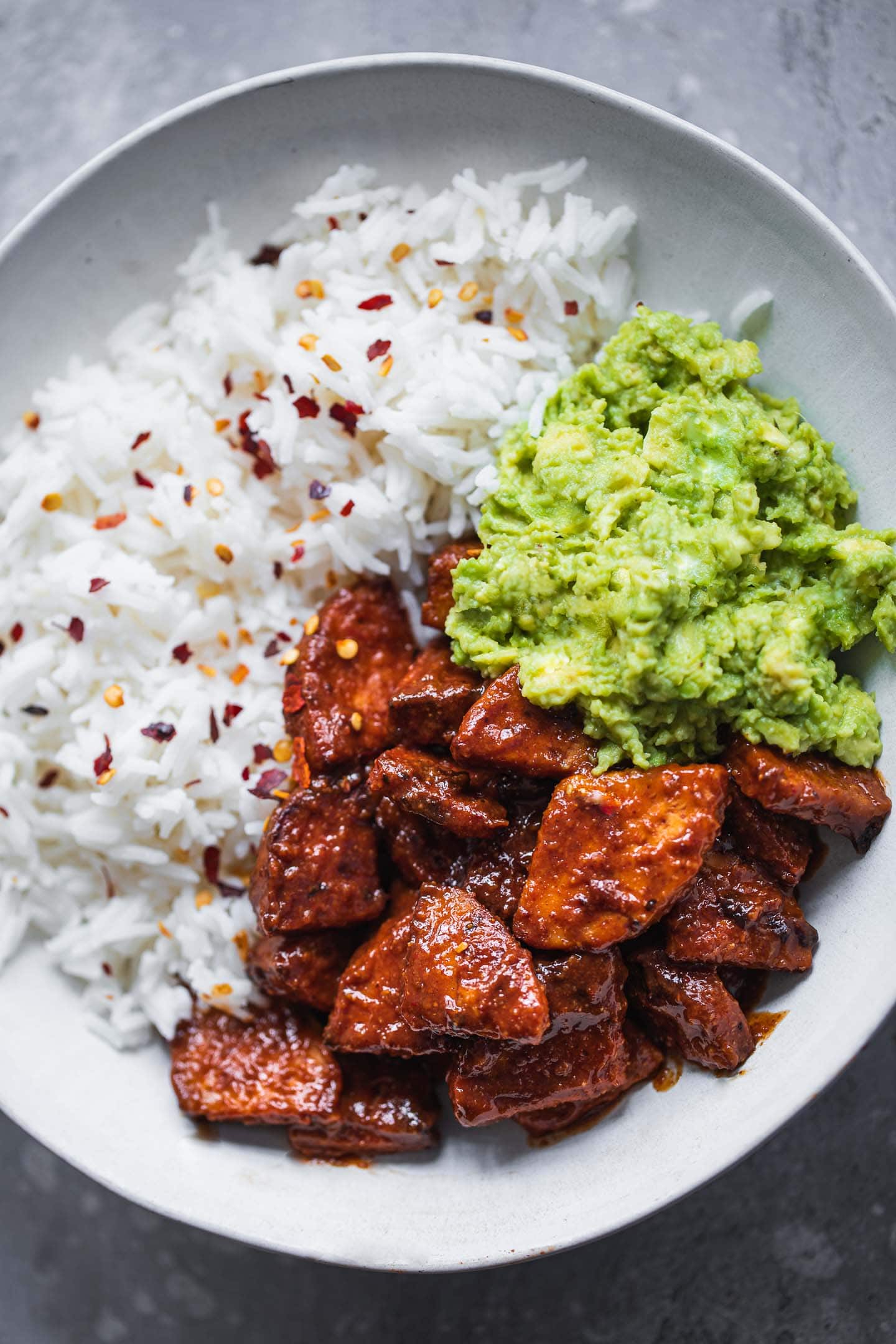 Vegan Bbq Tempeh (Gluten-Free) Recipe
By Earth of Maria
🔪Prep Time: 5 mins
👩‍🍳Cook Time: 20 mins
Ingredients
8 oz tempeh, chopped
2 1/2 tbsp tamari
1 1/2 tbsp balsamic glaze
1 1/2 tbsp coconut sugar
2 tbsp apple cider vinegar
1 tbsp peanut butter
1 tsp smoked paprika
1 tsp cumin
1 tsp garlic powder
1 1/2 tbsp cornstarch
1/4 cup water
Instructions
1Preheat the oven to 180 degrees C (350 F) and line a baking tray with a sheet of parchment paper.
2Add the tempeh to a saucepan and just about cover it in water, simmering for 5 minutes. Drain if there is any water left.
3Prepare the sauce by stirring together the tamari, balsamic vinegar, coconut sugar, apple cider vinegar, peanut butter, smoked paprika, cumin, garlic powder, cornstarch and water. Pour the sauce into a small pan and stir over a medium heat for around 3 minutes, until it thickens.
4Stir the tofu with around 1/2 the sauce and transfer to the baking tray. Bake in the preheated oven for 20 minutes, until crispy and golden brown.
5Stir the baked tempeh with the rest of the sauce and serve.
View Full Recipe
Top Vegan Recipe Resources
🥑