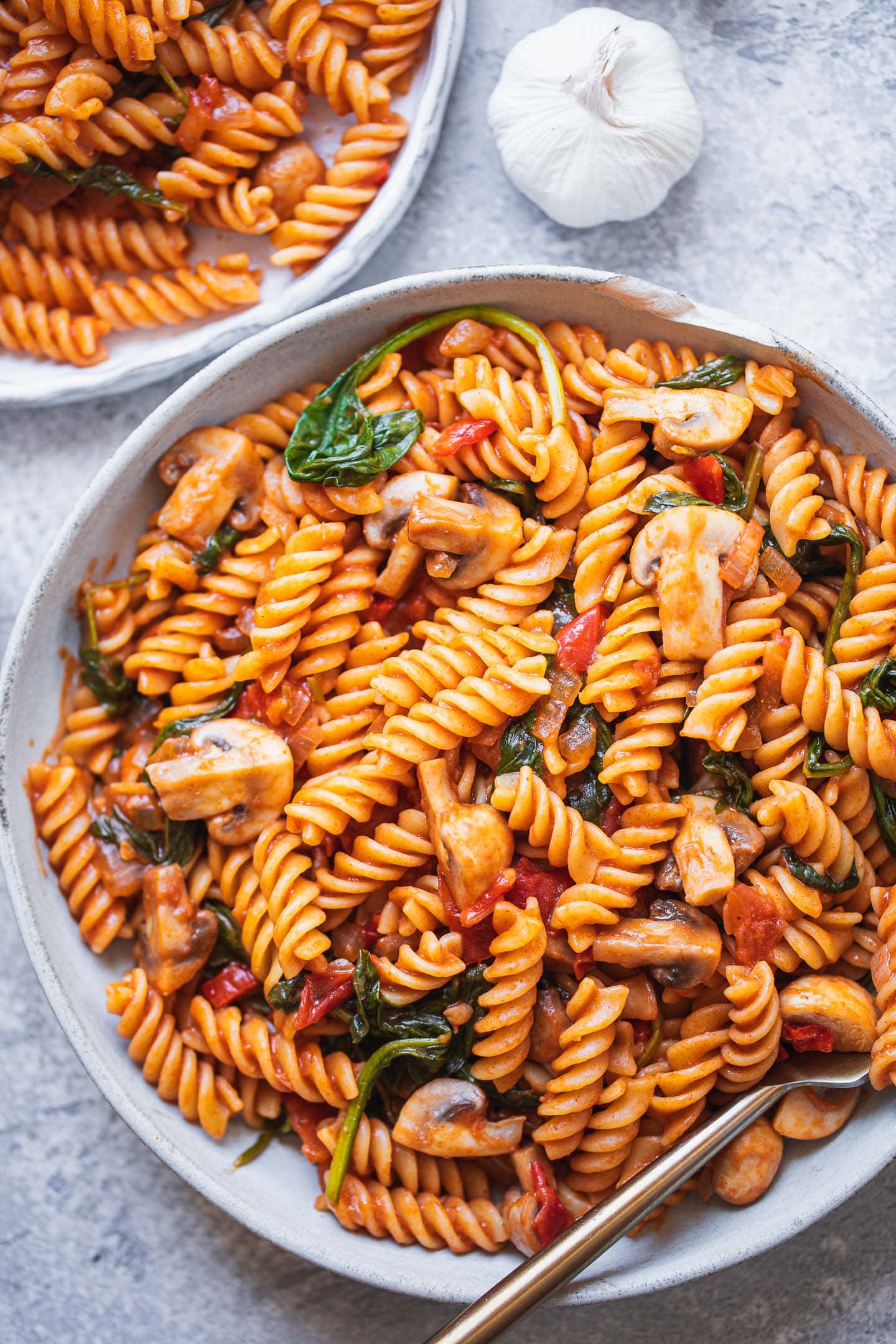 Spicy Vegan Mushroom Pasta Recipe
By Earth of Maria
🔪Prep Time: 0 mins
👩‍🍳Cook Time: 15 mins
Ingredients
2 1/2 cups gluten-free pasta
1 medium onion, chopped
2 cloves garlic, minced
1/2 cup tomatoes, diced
2 cups button mushrooms, chopped
3 tbsp tomato paste
1 tsp cumin
1 tsp paprika
1/2 cup plant based milk
1 tbsp cornstarch
1/2 tsp salt, or to taste
2 cups spinach
Instructions
1Cook the pasta according to packaging instructions, but for two minutes less.
2Sauté the onion, garlic and tomatoes for 3-4 minutes, until they start to soften. You can use either water or oil, depending on your preference.
3Add the mushrooms, and cook for a further 3-4 minutes. When they start to soften, add the tomato paste, cumin and smoked paprika, stirring to combine.
4When the pasta is ready, drain it but do not rinse, and retain 1/4 cup pasta water. Transfer the pasta to the pan with the sauce, also adding the plant based milk and pasta water.
5Stir to combine, then add the cornstarch and cook for a further 2 minutes, stirring frequently, until the sauce thickens.
6At the last minute, season to taste with salt and add the spinach. Serve either hot or cold once the spinach wilts.
View Full Recipe
Top Vegan Recipe Resources
🥑