Recipes

Pkhali (Georgian Spinach And Walnut Spread)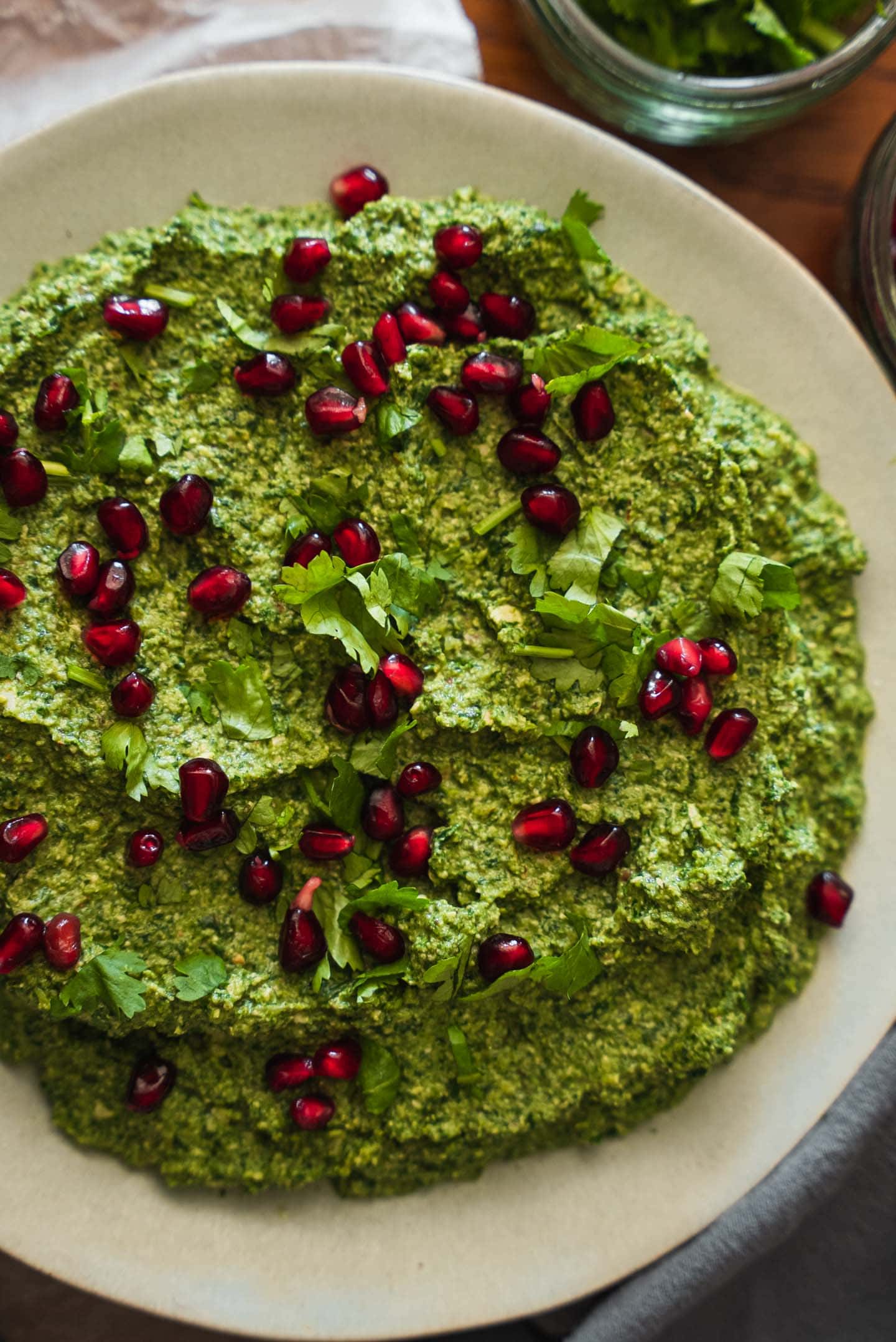 Pkhali (Georgian Spinach And Walnut Spread) Recipe
By Earth of Maria
🔪Prep Time: 0 mins
👩‍🍳Cook Time: 15 mins
Ingredients
12 oz spinach
1 1-inch piece ginger
2 green chillies, de-seeded
1 cup cilantro
5 cloves garlic
1 large onion
2 tbsp apple cider vinegar
1/4 cup nutritional yeast
1 tbsp oregano
1 tsp cumin
1 tsp salt
3/4 cup walnuts
Instructions
1Add the spinach to a large pan together with a splash of water. Sauté until fully softened and wilted. You can also submerge it in a pot of boiling water to blanch.
2Transfer the spinach to a colander and squeeze out as much of the liquid as possible.
3Add the ginger, chillies, fresh cilantro, garlic, onion, apple cider vinegar, nutritional yeast, cumin, oregano, salt, walnuts and the spinach to a blender or food processor. Pulse until smooth and well-combined.
4Serve immediately garnished with pomegranate seeds, or leave in the fridge for 5-10 minutes before serving.
View Full Recipe
Top Vegan Recipe Resources
🥑