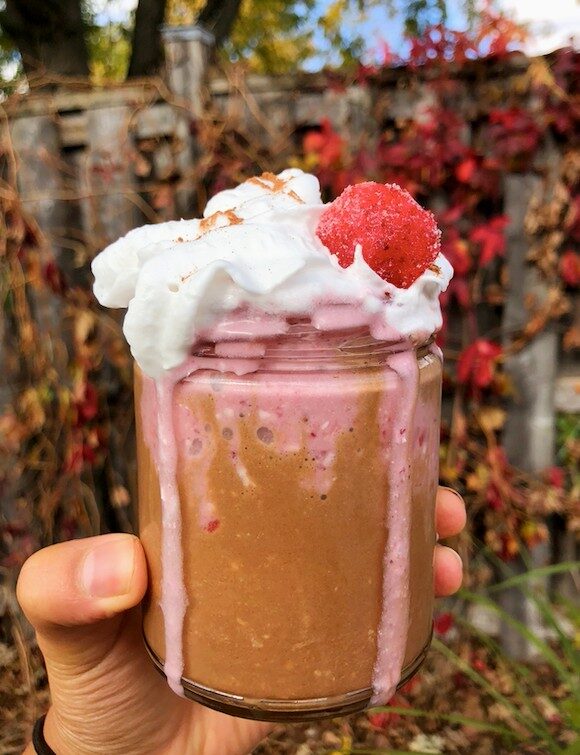 Starbucks Mocha Frappuccino Recipe Recipe
By Peanut Palate
Ingredients
For the Mocha Frappuccino
3-4 tbsp liquid sweetener eg. 100% pure maple syrup
1 cup oat milk
2 tsp instant coffee granules
12 coconut milk ice cubes an ice cube is 1-2 tbsp, depending on your tray size. add more as needed for texture
¼ cup cacao powder
1 tsp vanilla extract
For the Topping
vegan whipped cream optional
Instructions
1Freeze the coconut milk ice cubes by shaking the can of coconut milk, then pouring it into an ice cube tray and freezing for 8 hours (or until frozen solid).
2Remove the ice cubes from the freezer and pop them out to get 12. Blend these, along with the rest of the frappe ingredients, in a high speed blender.
3Once it is creamy, pour it into a cup.
4Top with vegan whipped cream and drink right away!
View Full Recipe
Top Vegan Recipe Resources
🥑