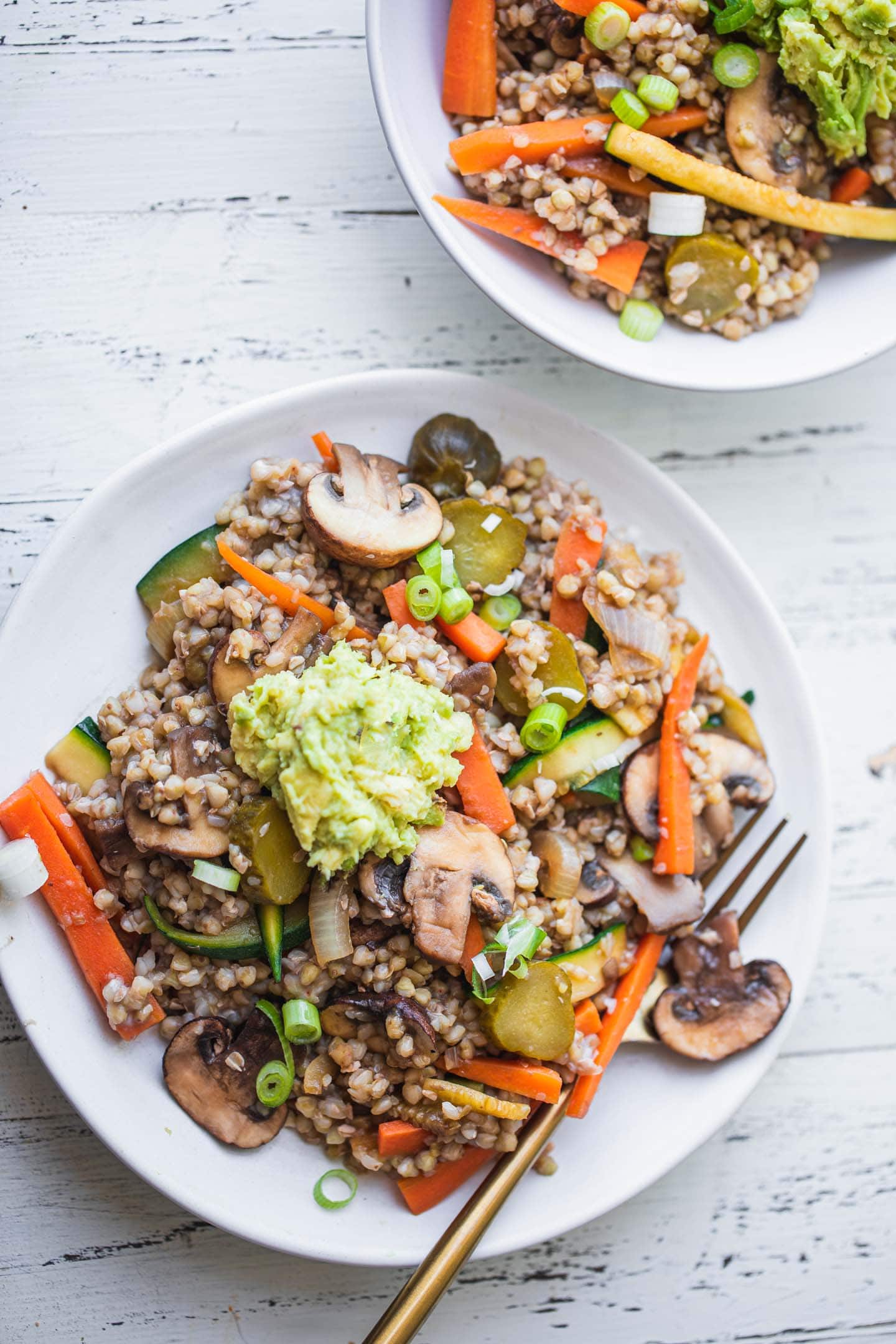 Mushroom Buckwheat Porridge Bowl Recipe
By Earth of Maria
🔪Prep Time: 5 mins
👩‍🍳Cook Time: 30 mins
Ingredients
1 cup buckwheat groats, dry
1 medium onion, chopped
7 oz mushrooms, chopped
1 large carrot, peeled and chopped into matchsticks
1 medium zucchini, chopped into matchsticks
2 tbsp tamari
2 tbsp balsamic vinegar
1 large pickle , chopped
Instructions
1Cook buckwheat groats according to instructions on packaging (this usually takes around 30 minutes).
2Meanwhile, add the onion and mushrooms to a non-stick frying pan with a splash of water and cook for around 5 minutes, until softened.
3Now add the carrots and zucchini, cooking for a further 5-7 minutes.
4Once the buckwheat is ready, transfer it to a large mixing bowl, also adding the vegetables, tamari, balsamic vinegar, and pickles.
5Serve immediately or store in the fridge for 3-4 days in an airtight container.
View Full Recipe
Top Vegan Recipe Resources
🥑