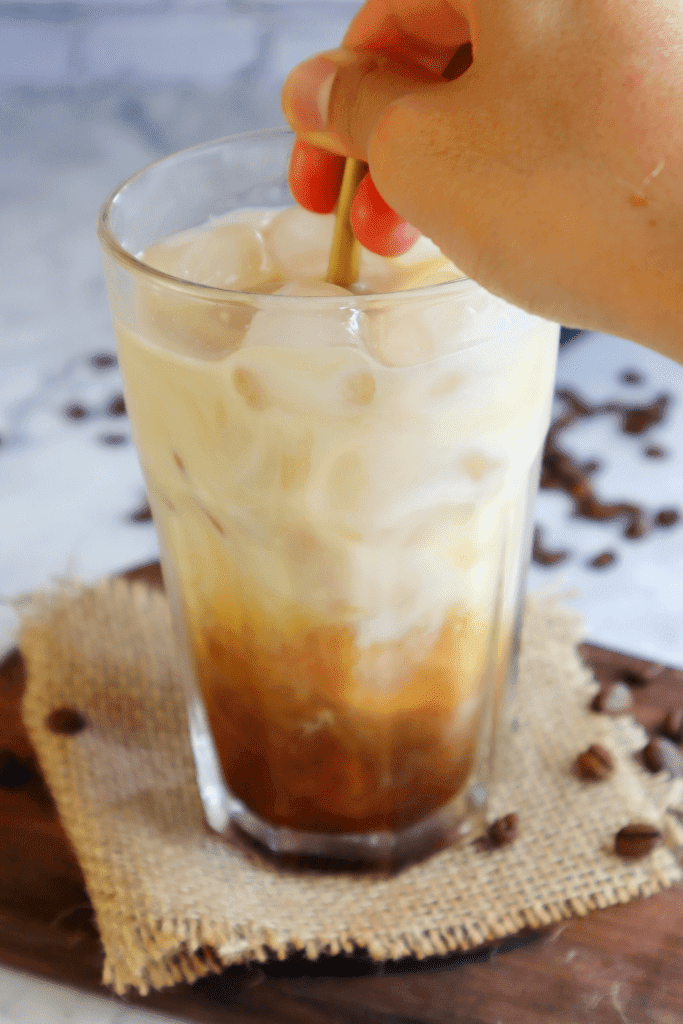 Iced Vanilla Latte Recipe
By Peanut Palate
Ingredients
For the Vanilla Syrup
¼ tsp vanilla extract sub: fresh vanilla bean would be the best, but it is difficult to get. Use it if you have it fresh though!
2 tbsp water
2 tbsp coconut sugar sub: another dry sweetener such as xylitol, brown sugar or white sugar
For the Drink
½ cup oat milk sub: another plant based milk
½ cup ice
¼ cup coffee (needs to be cold – eg. chilled in the fridge) or half as much espresso
Instructions
1To make the vanilla syrup, add the sugar and water to a small saucepan over medium-high heat. Bring it to a boil, constantly stirring to dissolve the sugar as the water heats up.
2Once boiling, lower the heat to medium-low and boil for 4-5 minutes. This will thicken the syrup.
3After this time, remove the pan from the heat and add in the vanilla extract or vanilla beans. Allow the syrup to cool for a few minutes. It will also thicken more as it cools.
4Once cooled down for 5 minutes, pour the ice into a glass, followed by the coffee, the vanilla syrup and then the milk. Mix to combine and enjoy right away!
View Full Recipe
Top Vegan Recipe Resources
🥑