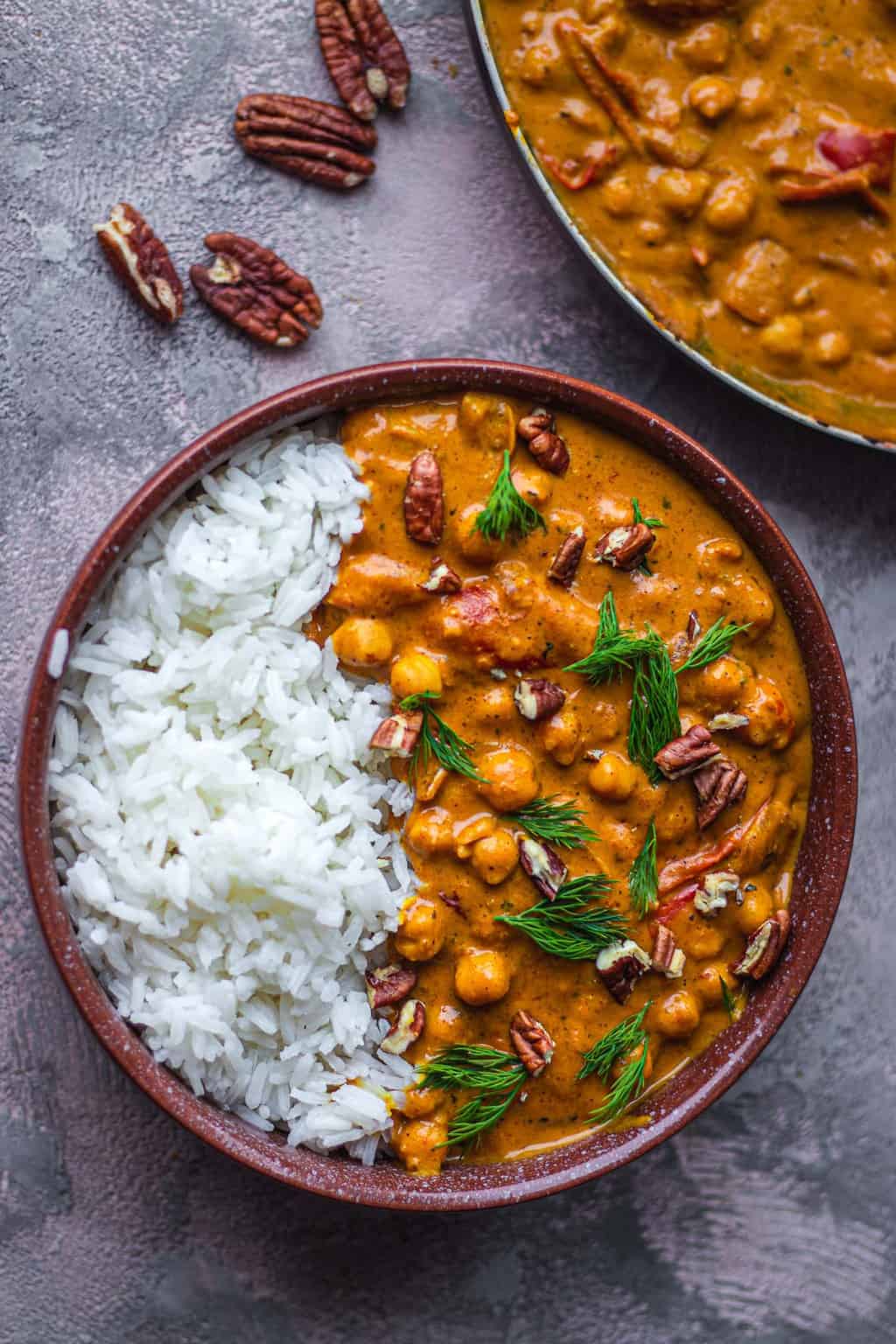 Easy Vegan Butter Chicken (Butter Chickpeas) Recipe
By Earth of Maria
Ingredients
1 medium onion, chopped
4 oz cherry tomatoes, halved
1 can chickpeas, drained and rinsed
1/2 can tomatoes
2 tsp turmeric
1 tsp onion granules
2 tsp paprika
1 tbsp curry powder, or vegan curry paste
1 can coconut milk
1/4 cup tomato paste
1/4 cup smooth peanut butter
1 tbsp tamari
Instructions
1Add the onion to a non-stick frying pan and cook for 1-2 minutes, then add the cherry tomatoes and stir for a further 2 minutes, until the tomatoes cook down.
2Add the chickpeas, canned tomatoes, turmeric, onion granules, paprika and curry powder. Stir for 2 minutes to coat the chickpeas and allow the spices to become fragrant.
3Pour in the coconut milk together with the tomato paste and peanut butter. Simmer on a medium heat for 7-8 minutes, stirring frequently. Add more coconut milk if it starts to get too thick or dry.
4At the last minute, stir in the tamari and serve immediately.
View Full Recipe
Top Vegan Recipe Resources
🥑