Recipes

Copycat Starbucks Hazelnut Frappuccino Recipe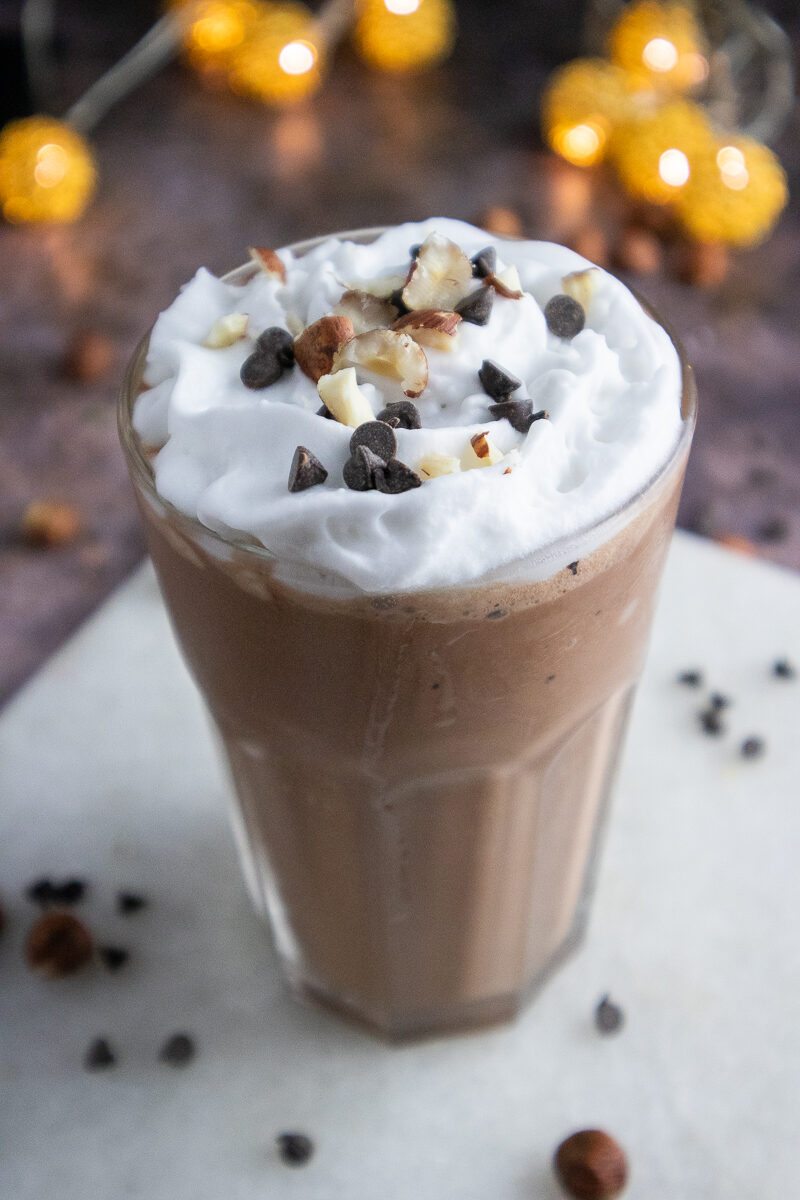 Copycat Starbucks Hazelnut Frappuccino Recipe Recipe
By Peanut Palate
Ingredients
1 cup oat milk ice cubes
½ cup oat milk chilled
3 tbsp cacao powder
2 tbsp pure maple syrup
1 tbsp hazelnut butter
⅛ tsp pink salt
½ tsp vanilla extract
pinch ground nutmeg
vegan whipped cream optional topping
raw crushed hazelnuts optional topping
vegan mini semisweet chocolate chips optional topping
Instructions
1Blend together all frappuccino ingredients, except the toppings, until a frappuccino consistency forms.
2Taste test the mixture and add more cacao for a chocolate flavor, hazelnut butter for a hazelnut flavor, maple syrup for sweetness and oat milk for a liquid-y texture. If adding any extra ingredients, then give it one more blend.
3Pour the mixture into a tall glass.
4Top with vegan whipped cream, crushed hazelnuts and mini chocolate chips. Enjoy!
View Full Recipe
Top Vegan Recipe Resources
🥑