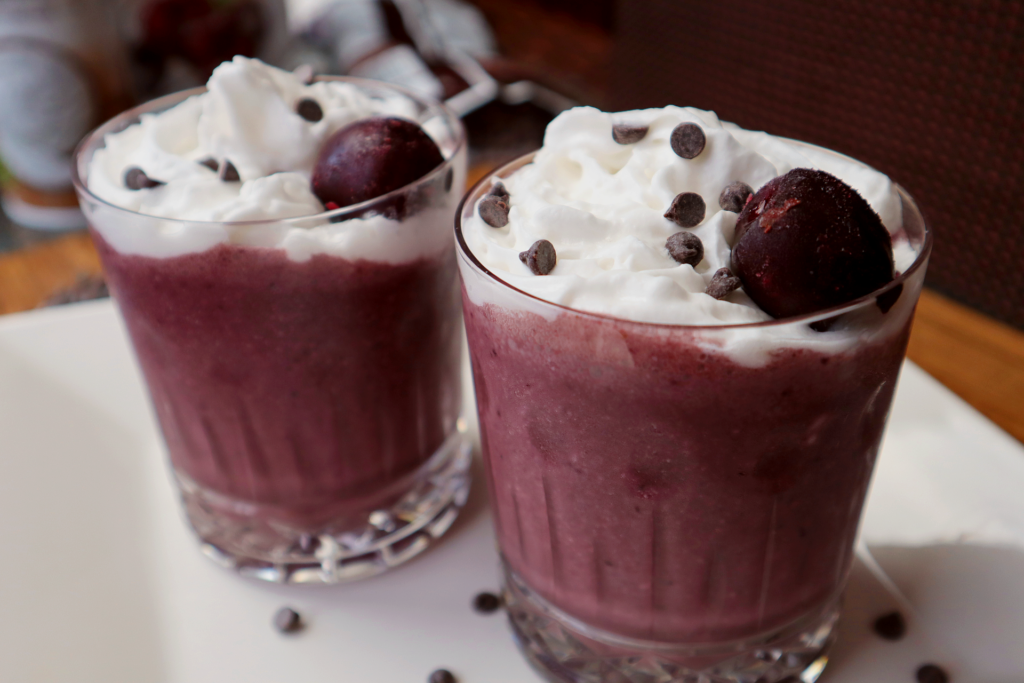 Black Forest Frappuccinos Recipe
By Peanut Palate
Ingredients
4-6 tbsp liquid sweetener agave, coconut syrup, etc. Start with 4 tbsp, add more if you like it sweeter
½ tsp vanilla extract
Pinch salt
5 large coconut milk ice cubes Freeze canned coconut milk into large ice cubes a couple hours before
1 cup cashew milk Sub with another vegan milk if you don't have cashew. Oat would work best as a substitute.
½ cup frozen cherries pitted
¼ cup cocoa powder dutch-processed if possible
Instructions
1The night before, freeze the coconut milk ice cubes. Take canned coconut milk (not the carton type) and put it into ice molds.
2When you are ready to make it, take the coconut milk ice cubes out of the freezer. Add that, along with the rest of the ingredients (except the whipped cream) into a blender.
3Blend until smooth. Top with whipped cream, chocolate chips and a cherry. Enjoy right away!
View Full Recipe
Top Vegan Recipe Resources
🥑