Recipes

Vegan Dinner Rolls (Best Recipe)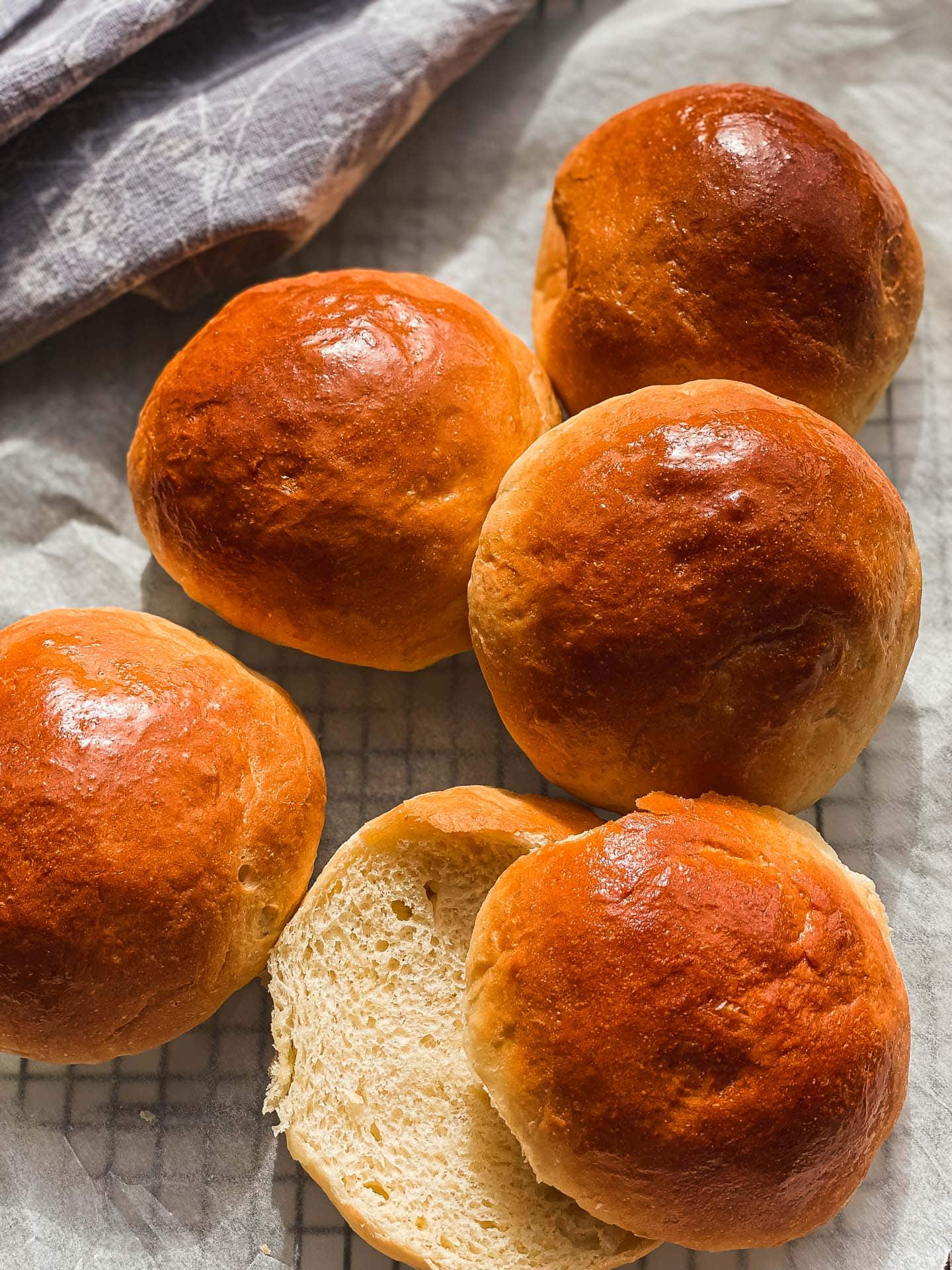 Vegan Dinner Rolls (Best Recipe) Recipe
By Earth of Maria
🔪Prep Time: 30 mins
👩‍🍳Cook Time: 15 mins
Ingredients
▢ 1/4 cup plant based milk
▢ 1 tbsp dry yeast
▢ 1 tbsp sugar
▢ 1/2 tsp salt
▢ 1 1/2 cups flour
▢ 2 tbsp vegan butter, melted
▢ 1/4 cup plant based milk
▢ 2 tbsp maple syrup
Instructions
1Mix together plant based milk at 95 degrees F/35 degrees C with dry yeast, sugar and salt. Set aside for ten minutes to allow the yeast to activate.
2Gradually add flour and mix until thoroughly incorporated.
3At the end, add the melted vegan butter and knead for around 10 minutes, until the dough is smooth and sticky. Cover and set aside for 30 minutes.
4Transfer the dough to a roughly-floured surface and divide into 7 equal sections. Roll each section into a ball, and lay them out on a baking tray lined with parchment paper. Cover and allow to rise for 30 minutes more.
5Make the glaze by mixing together plant based milk and maple syrup.
6Preheat the oven to 175 degrees C/350 degrees F. Brush the bread rolls with the glaze and bake for 12-15 minutes, until golden brown and fluffy. Serve immediately, or store for later.
View Full Recipe
Top Vegan Recipe Resources
🥑