Recipes

Vegan Tamale Pie With Masa Harina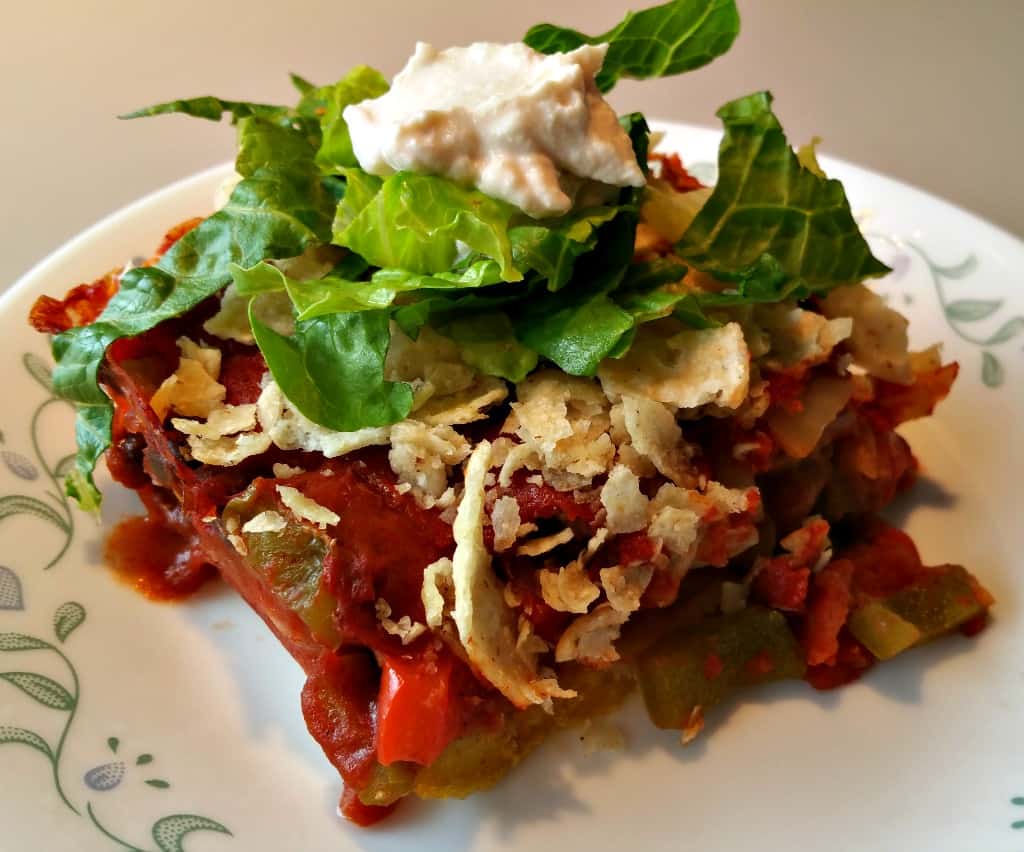 Vegan Tamale Pie With Masa Harina Recipe
By Brand New Vegan
Ingredients
1 cup Masa Harina Corn Flour
1 Tbs Baking Powder
1/4 tsp Salt
1 cup Low Sodium Vegetable Broth
1 Red Onion (diced)
1 Green Bell Pepper (diced)
1 Red Bell Pepper (diced)
2 Sweet Potatoes (cooked, diced)
1 can Pinto Beans (15oz)
1 can Black Beans (15oz)
1 can RoTel Tomatoes (10oz)
1 batch Enchilada Sauce (see recipe below)
Oil free corn tortilla chips for garnish
Instructions
1Preheat oven to 350 degrees.
2Peel, chop, and boil the sweet potatoes until done (20 min or so)
3Prepare the Masa
4Whisk flour, salt, and baking powder together
5Add veg broth and stir until dough forms
6Spread into the bottom of a 9x13 baking dish
7Bake for 20 minutes and remove from oven
8Saute onion and peppers until soft
9Drain and rinse beans and add to onions
10Drain tomatoes and add to onions.
11Finally, stir in Sweet Potatoes.
12Stir until heated through and spoon into masa pie shell
13Top with enchilada sauce and bake for 15-20 min or until bubbly
View Full Recipe
Top Vegan Recipe Resources
🥑