Recipes

Vegan Potato Soup With Green Chiles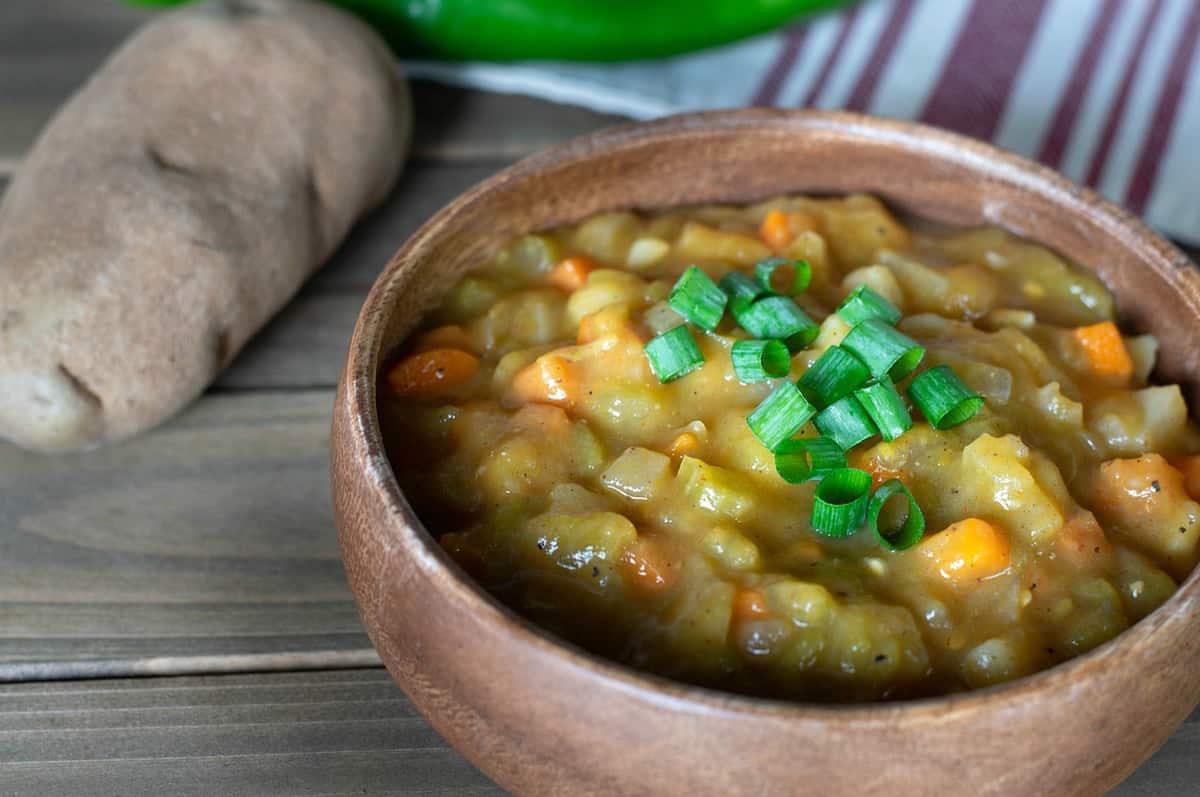 Vegan Potato Soup With Green Chiles Recipe
By Brand New Vegan
🔪Prep Time: 20 min
👩‍🍳Cook Time: 20 min
Ingredients
1 yellow Onion, diced
2 medium Carrots, diced
2 ribs Celery, diced
3–4 cloves Garlic, minced
5–6 Mild Hatch Green Chiles (or 1–2 cans of 8oz storebought green chile)
4 Russet Potatoes, cubed
2 cups low sodium Vegetable Broth
2 cups Water
1 tsp Chili Powder
1/2 tsp Cumin
1/2 tsp Salt
1/4 tsp Ground Black Pepper
Instructions
1Finely dice the onion, carrot, and celery and add to a large soup pot.
2Saute the veggies in a few tablespoons of veg broth or water until softened.
3Stir in 3-4 cloves of minced garlic and simmer 30 seconds
4Clean and de-seed 5-6 mild (or medium if you're brave) roasted Hatch Green Chiles. (or use 1-2 cans of 8oz storebought green chile. I'd start with one and try it first, then maybe add the 2nd.
5Add chopped chiles to the soup and simmer 2-3 minutes.
6Add diced potatoes, veg broth, water, and seasoning and stir well.
7Bring the soup up to a good, medium simmer and cover for at least 15-20 minutes or until the potatoes are cooked all the way through.
8Carefully – remove 2 or 3 ladles of soup and puree in a high-speed blender before adding back into the soup. Puree more if you like a smoother soup, but I like chunks of potatoes left in mine.
9Adjust seasoning if needed and serve.
View Full Recipe
Top Vegan Recipe Resources
🥑