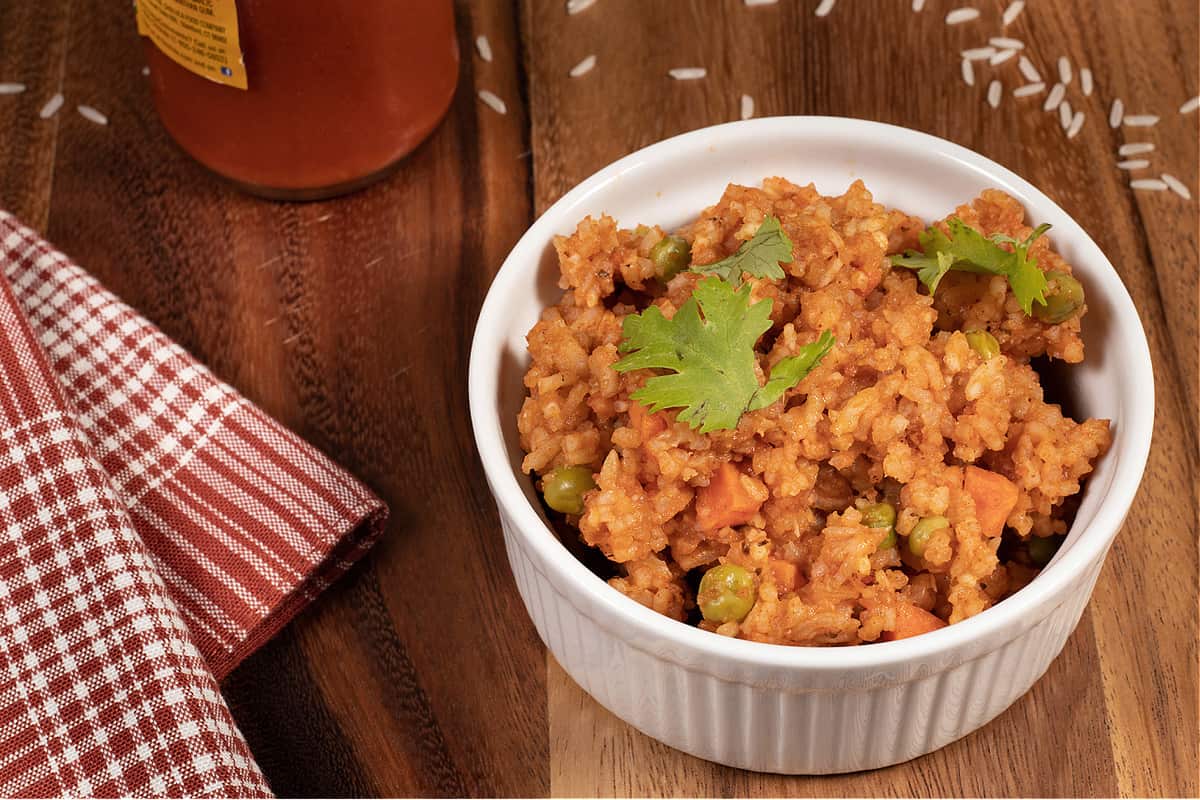 Vegan Oil-Free Spanish Rice Recipe
By Brand New Vegan
🔪Prep Time: 10 min
👩‍🍳Cook Time: 60 min
Ingredients
1 1/2 cups long-grain rice
1 cup fire-roasted tomatoes
1/4 white onion
1–2 tsp minced garlic
2 tsp chili powder
1 tsp mexican oregano
1/2 tsp cumin
3 1/2 cups low-sodium vegetable broth
1/2 tsp salt
1/2 cup frozen peas (optional)
1/3 cup diced carrots (optional)
Instructions
1Soak rice in hot water for 10 min
2Meanwhile, puree tomatoes, onion, garlic, chile powder, oregano, cumin in a blender until smooth. Set aside.
3Dice carrots and have both peas and carrots standing by.
4Drain the rice and rinse until the water runs clear – drain thorougly
5In a large non-stick skillet/dutch oven, toast the rice over med heat for 10 min or until color deepens
6Turn down the heat and stir in tomato puree – constantly stirring to avoid scorching
7Let tomatoes and rice cook 8-10 min or until almost dry
8Pour in broth, add salt, and stir in veggies – mix well and bring the heat up to high
9Cook uncovered for 20 minutes – DO NOT STIR
10Lower heat to the lowest setting, cover the pan with a clean kitchen towel, and add the lid.
11Simmer 5 minutes.
12Remove from heat and let rest 15-20 minutes
13Remove lid and towel, fluff with a fork
14Serve and enjoy with a squeeze of lime and added cilantro or hot sauce
View Full Recipe
Top Vegan Recipe Resources
🥑