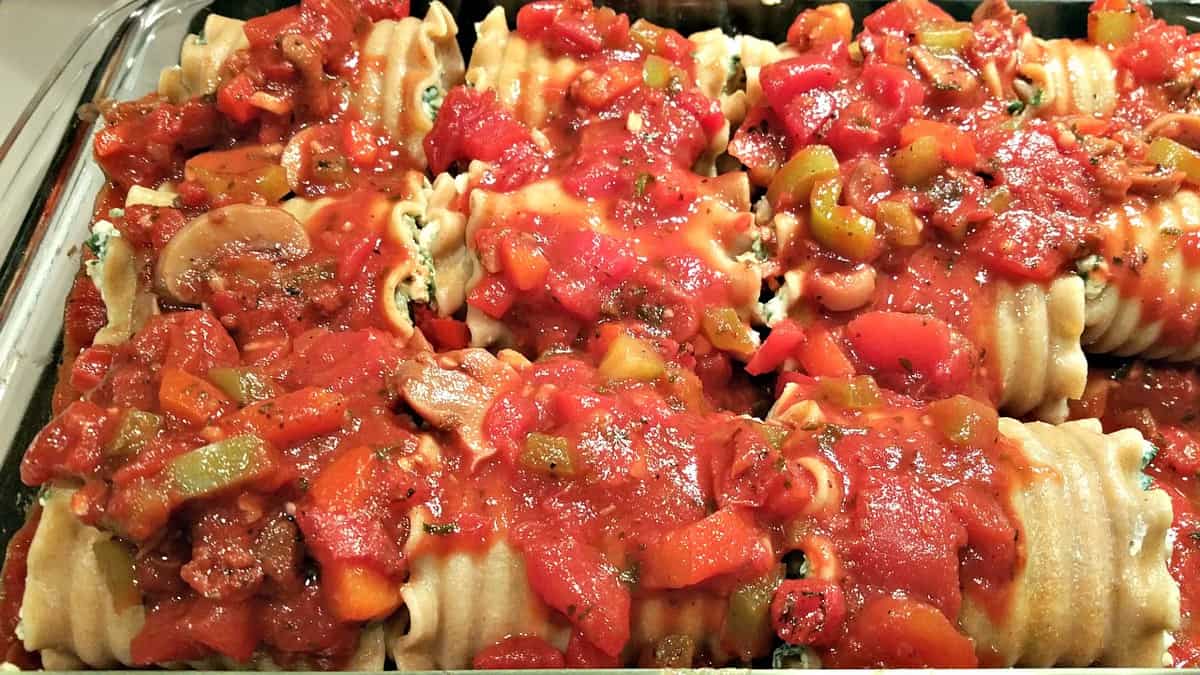 Vegan Lasagna Rollups Recipe
By Brand New Vegan
Ingredients
3-4 cups Marinara Sauce (see recipe)
12 Whole Wheat Lasagna Noodles
1/4 cup Raw Cashews (soak for 30 minutes)
16 oz Extra-Firm Tofu
2 cloves Minced Garlic
1/4 cup Nutritional Yeast
3 Tbls Lemon Juice
1 tsp Apple Cider Vinegar
1 tsp Italian Seasoning
1/2 tsp Salt
1/4 tsp Ground Pepper
2-3 cups Fresh or Frozen Spinach
Instructions
1Soak 1/4 cup Cashews in hot water.
2Prepare Marinara Sauce
3Prepare Lasagna Noodles per package instructions
4Drain cashews and add to blender along with a few cloves of garlic
5Process until well blended
6Drain and press Tofu and add to blender along with nutritional yeast, lemon juice, vinegar, and seasonings and process.
7You may have to scrape down the sides a few times to ensure it's well blended
8Add to large bowl and fold in spinach. (If using frozen spinach, cook in microwave for a few minutes first to soften)
9Drain Lasagna Noodles and lay flat on a hard surface one at a time.
10Spoon ricotta mixture in an even layer down the length of each noodle leaving the last inch bare.
11Slowly roll us each noodle removing any excess that oozes out.
12Layer 1 1/2 cups of Marinara in a Lasagna pan
13Lay each noodle seam side down in pan
14Cover with remaining 1.5 cups of sauce
15Bake at 350 degree oven for 25 minutes.
View Full Recipe
Top Vegan Recipe Resources
🥑