Recipes

Vegan Jambalaya With Andouille Sausage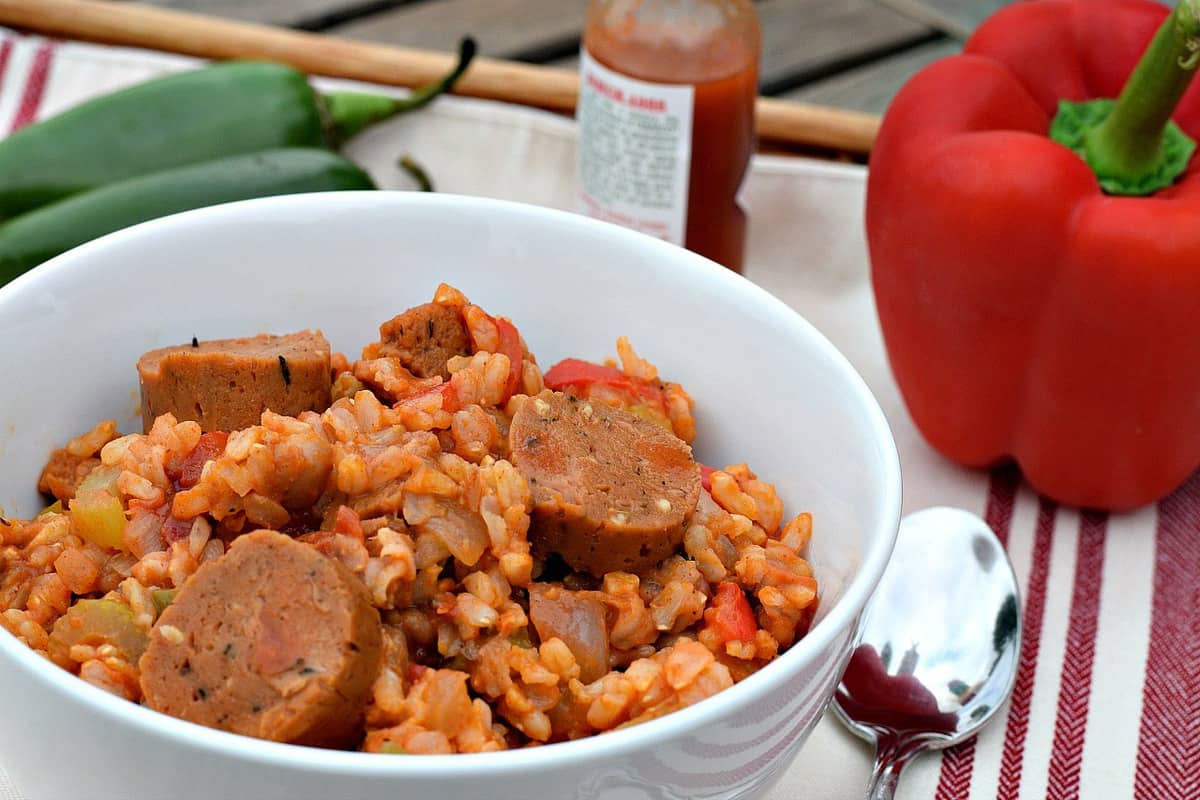 Vegan Jambalaya With Andouille Sausage Recipe
By Brand New Vegan
Ingredients
1 1/4 cups Vital Wheat Gluten
1/4 cup Nutritional Yeast
1/2 cup White Beans
1 cup Veg Broth
4 cloves Garlic (minced)
2 Tbs Soy Sauce
1 Tbs Tomato Paste
1 Tbs Maple Syrup
2 tsp Smoked Paprika
1 tsp Thyme
1 tsp Sweet Paprika
1 tsp Rubbed Sage
1/2 tsp Salt
1/2 tsp Liquid Smoke
1/4 tsp Black Pepper
1/4 tsp Cayenne Pepper (adj to taste)
Instructions
1Warm up your steamer.
2In a large bowl mash beans with a potato masher or fork until smooth.
3Add in veg broth, soy sauce, tomato paste, and all the spices until mixed well.
4With a fork, mix in Nutritional Yeast and Vital Wheat Gluten until a dough forms
5Knead dough for a minute or two and then cut into 4 equal pieces
6Stretch and roll each piece until a sausage shape is formed
7Roll tightly in Aluminum Foil and seal ends by twisting
8Steam for 45 minutes.
View Full Recipe
Top Vegan Recipe Resources
🥑