Recipes

Vegan Gyros With Tzatziki Sauce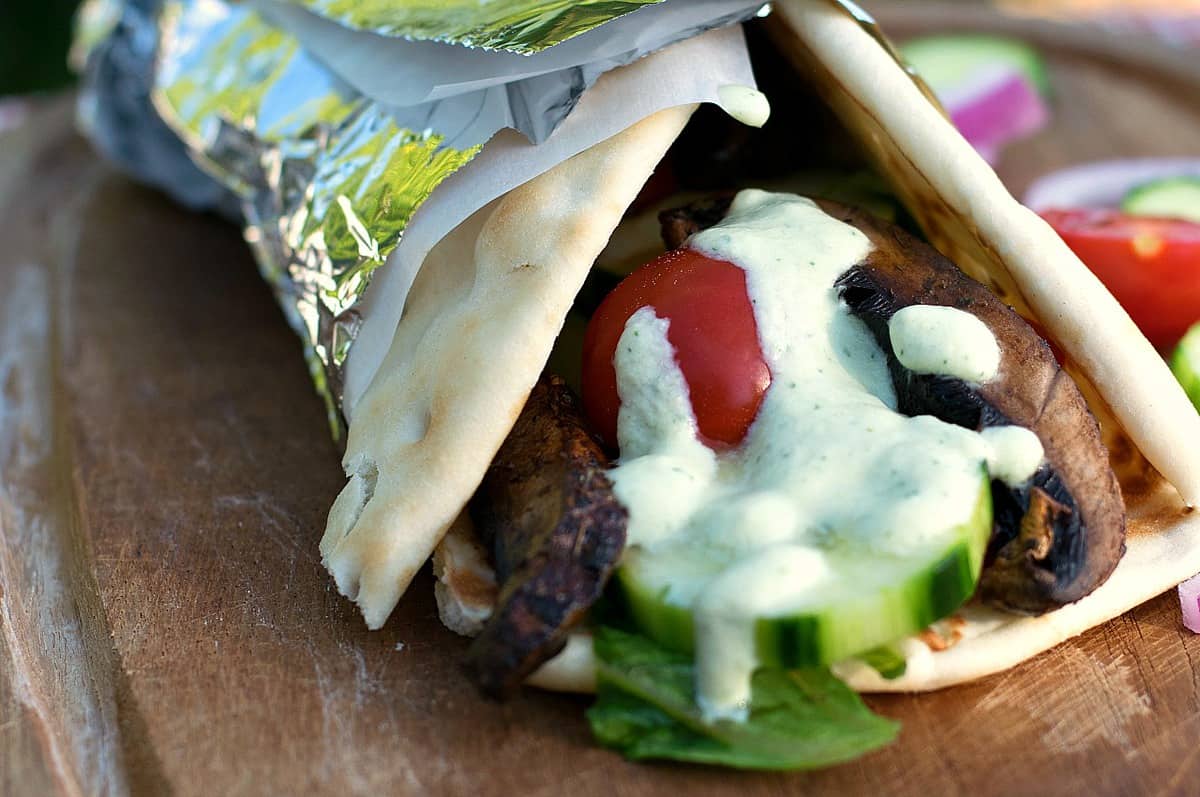 Vegan Gyros With Tzatziki Sauce Recipe
By Brand New Vegan
Ingredients
12 oz Extra Firm Tofu (drained and patted dry)
2-3 cloves Garlic
1 English Cucumber (peeled)
3 Tbs Lemon Juice
1 Tbs Apple Cider Vinegar
1 Tbs Fresh Dill
1/2 tsp Salt
16 oz Portabello Mushrooms (sliced)
1/4 cup Soy Sauce (low sodium)
2 Tbs Maple Syrup
2 Tbs Water
1 tsp Oregano
1/2 tsp Garlic Powder
1/2 tsp Onion Powder
1/2 tsp Ground Cumin
1/2 tsp Liquid Smoke
1/4 tsp Rosemary
1/4 tsp Black Pepper
1/8 tsp Ground Cloves
English Cucumber (sliced)
Cherry Tomatoes (sliced)
Red Onion (sliced)
Romaine Lettuce
4-5 Pitas (or use Wraps)
Hummus
Instructions
1Drain Tofu and pat dry, slice into smaller cubes and add to blender.
2Add remaining sauce ingredients to blender and process until smooth, stopping to scrape down the sides if necessary
3Pour into bowl and set in fridge until ready to serve.
4Place mushrooms in large skillet.
5Whisk remaining marinade ingredients together in a small cup (bowl) until smooth and pour over mushrooms.
6Cook mushroom over medium heat until reduced in size and most of marinade has cooked off.
7(Optional: Place mushrooms under broiler for extra crispness)
8Using your favorite Pita (or wrap) spread some of your favorite Hummus down the middle of each Pita and layer on fresh Veggies and Mushrooms.  Drizzle with Tzatziki Sauce.  Wrap and enjoy!
View Full Recipe
Top Vegan Recipe Resources
🥑