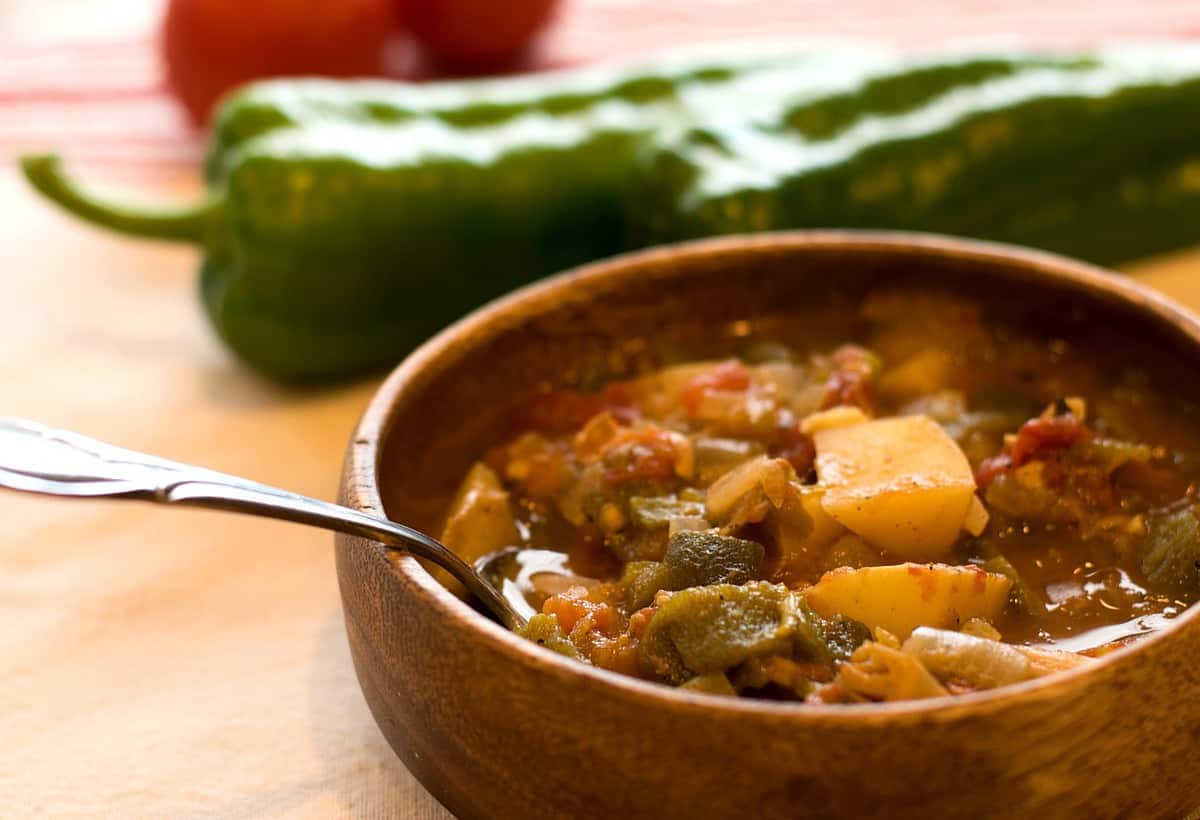 Vegan Green Chile Stew Recipe
By Brand New Vegan
Ingredients
1 med Onion (diced)
1 Green Bell Pepper (diced)
3-4 cloves Garlic (minced)
10 oz Jackfruit (optional - see notes)
1 can Fire Roasted Tomatoes (15oz)
2 cups Vegetable Broth (low sodium)
1 cup Water
1 med Yukon Gold Potato (diced)
1/2 tsp Cumin
1/2 tsp Mexican Oregano
1/4 tsp Salt
2-3 cups Fresh Hatch Green Chiles (roasted, cleaned, chopped)
1 Tbs Masa Harina or Flour (thickener)
1 can Chopped Green Chile (optional - 4oz)
Instructions
1Saute diced onion and bell pepper until softened.  Use 1-2 Tbs Broth or Water to keep from sticking.
2Add garlic and continue sautéing until fragrant - about 1 minute.
3Add jackfruit or other meat substitute and simmer until heated through.
4Add tomatoes and stir to incorporate.
5Add broth, water, potato, and spices.  Stir to mix well and simmer until potatoes are cooked through.
6Add 2-3 cups of roasted, cleaned, chopped, Hatch Green Chiles.  Adjust to your own taste.  (Use a 4oz can of Green Chiles instead of fresh if you do not like spicy foods).
7Bring to a low boil and add Masa or Flour to thicken.
8Reduce heat and simmer for an additional 10-15 minutes.
View Full Recipe
Top Vegan Recipe Resources
🥑