Recipes

Vegan Garlic Mashed Potatoes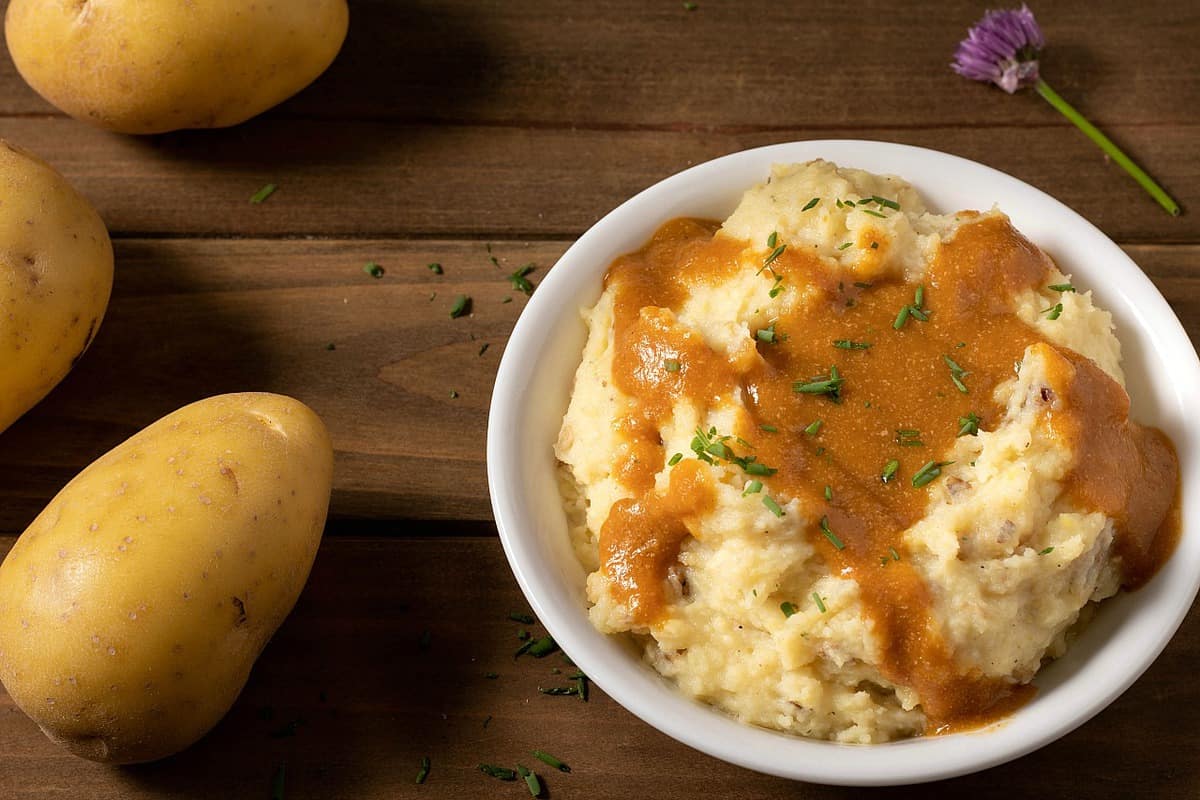 Vegan Garlic Mashed Potatoes Recipe
By Brand New Vegan
🔪Prep Time: 10 min
👩‍🍳Cook Time: 12 min
Ingredients
3 lbs potatoes (about 6 russets, yukons, or a mix of both)
5 cups of water (or until potatoes are covered)
3 large garlic cloves
1 tsp salt
1/2 cup unsweetened almond milk
1/2 tsp salt (or to taste)
1/4 tsp pepper (or to taste)
2 Tbs white miso (or to taste)
Instructions
1Clean potatoes and peel if desired. Cut potatoes into 1/2″ rounds and place in a large pot or your 6 qt instant pot.
2Add enough water to cover, which was about 5 cups in my IP.
3Add 1 tsp salt and garlic cloves.
4If using IP: attach the lid and using the STEAM setting – cook for 12 minutes. Use the QR method to remove the pressure.
5If using STOVETOP: bring to a boil then reduce heat to simmer, cover, and cook until soft, about 20-25 minutes.
6Carefully drain the water, reserving about 1/2 cup for later
7Add almond milk and mash until smooth and creamy
8Season with salt & pepper.
9If the potatoes seem too dry, add a little bit of the reserved potato water until you reach your desired consistency
10Stir in miso and mix well. Whip with an electric mixer if desired and serve with your favorite gravy.
11A sprinkling of paprika or chopped chives makes a nice garnish.
View Full Recipe
Top Vegan Recipe Resources
🥑