Recipes

Vegan Garlic Alfredo With Sun Dried Tomatoes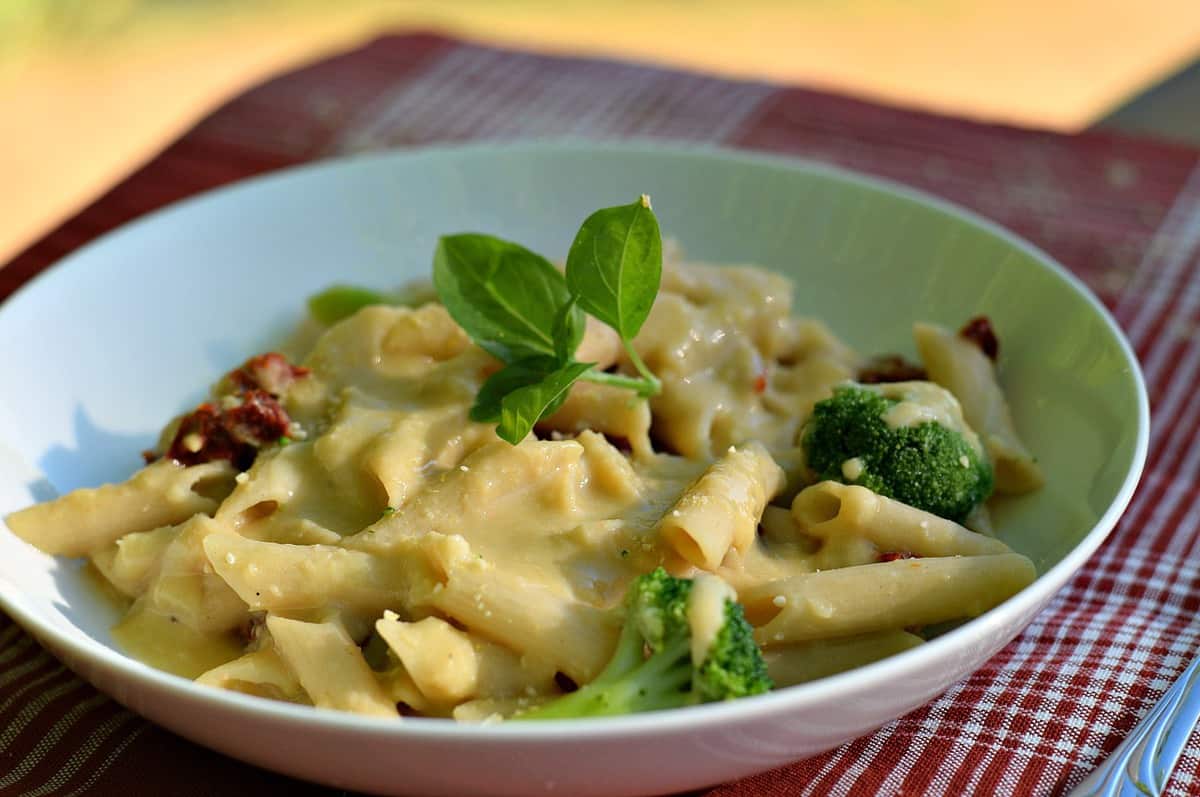 Vegan Garlic Alfredo With Sun Dried Tomatoes Recipe
By Brand New Vegan
Ingredients
8 oz Penne Pasta (I used Spelt)
1/2 cup Sun Dried Tomatoes (no oil)
1 cup Steamed Broccoli (optional)
6-8 cloves Garlic (minced)
1/4 White Onion (chopped)
1-2 Tbs Veggie Broth (for sautéing)
1 can White Beans (15oz can - any small white bean)
1 cup Unsweetened Almond Milk
3 Tbs Flour
1 Tbs Lemon Juice
1/4 cup Nutritional Yeast
2 tsp Miso
Instructions
1Mince and chop garlic and onion and saute in veg broth until softened.
2Add beans and their liquid to blender and puree until smooth.
3Add garlic, onions, almond milk, flour, lemon juice, and nutritional yeast to bean puree and blend until very smooth
4Pour blended Alfredo Sauce back into the pan and simmer on low heat until thickened.
5Remove sauce from heat and whisk in miso paste until smooth.
6Prepare pasta according to package instructions.  Drain and return to pan.
7Stir in tomatoes, broccoli, and about 2 cups of Alfredo Sauce and stir to combine.
8Serve and garnish with additional Alfredo Sauce and Vegan Parmesan.
View Full Recipe
Top Vegan Recipe Resources
🥑