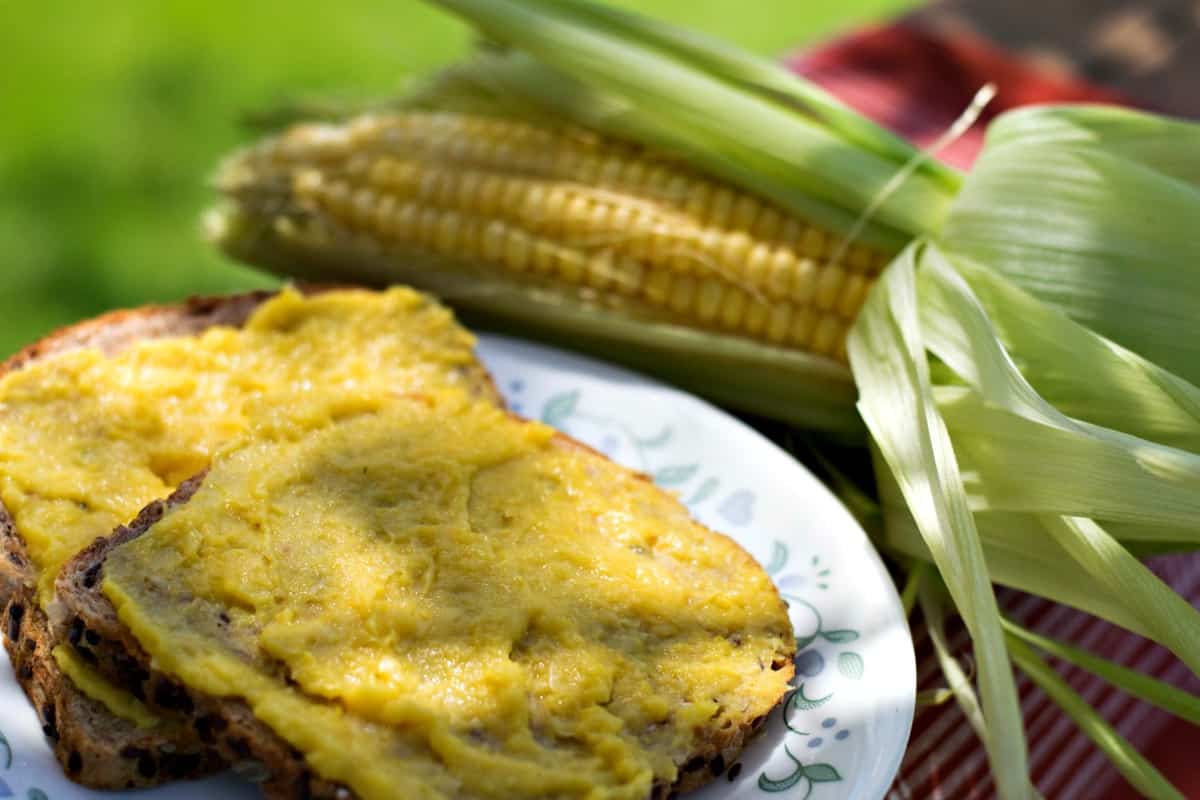 Vegan Corn Butter Recipe
By Brand New Vegan
Ingredients
2 cans Sweet Corn, no salt added 15oz
OR...16 oz bag Frozen Corn (thawed)
1-2 Tbs Water
1 Tbs Lemon Juice
1/2 tsp Salt
1/4 tsp Garlic Powder
OR..1-2 cloves Freshly Minced Garlic (for garlic butter)
Instructions
1Drain liquid from cans of corn and add the drained corn directly to your blender.   If using frozen, add the thawed bag of corn instead.
2Add remaining ingredients and blend until smooth and creamy.  If using frozen you may need to add an additional tablespoon of water.   For more of a 'garlic butter' taste, add 1-2 cloves of freshly minced garlic instead of the powder.
3Scrape into pan and simmer on low heat until slightly thickened.
View Full Recipe
Top Vegan Recipe Resources
🥑