Recipes

Vegan Chipped Beef On Toast (Sos)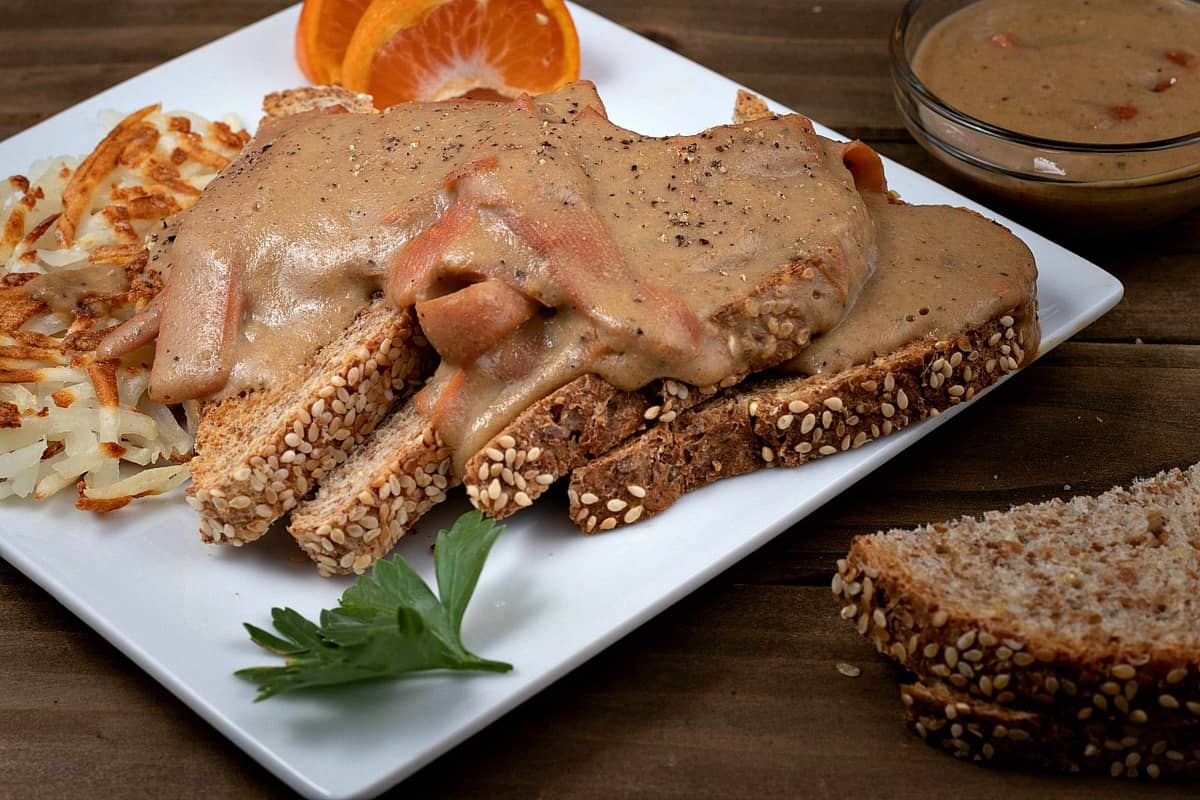 Vegan Chipped Beef On Toast (Sos) Recipe
By Brand New Vegan
🔪Prep Time: 10 min
👩‍🍳Cook Time: 20 min
Ingredients
2–3 carrots, thinly shaved into long strips
1/4 cup low-sodium soy sauce
1 Tbs maple syrup
2 tsp liquid smoke
1 Tbs nutritional yeast
1 tsp onion powder
1/2 tsp garlic powder
1/4 cup whole wheat flour
1 Tbs nutritional yeast
1/2 tsp rubbed sage
1/4 tsp salt
1/4 tsp ground pepper
1/8 tsp ground thyme
2 1/2 cups unsweetened almond milk
2 slices of your favorite bread
Instructions
1Remove both ends of carrots and scrub clean
2Carefully shave carrots into very thin strips (use a mandoline or veg peeler)
3Make the marinade and stir into the carrots – allow to sit at least 5 minutes
4Pour carrots and marinade into a large skillet and saute until liquid has evaporated. Set aside.
5Mix all dry gravy ingredients together and toast lightly in a dry pan – 2-3 minutes
6Slowly pour in 1 cup of the almond milk and whisk to remove any clumps
7Add remaining almond milk and the marinated carrots and stir
8Heat gently until thickened, stirring frequently
9Spoon over toast and enjoy!
View Full Recipe
Top Vegan Recipe Resources
🥑