Recipes

Vegan Baked Beans (Instant Pot)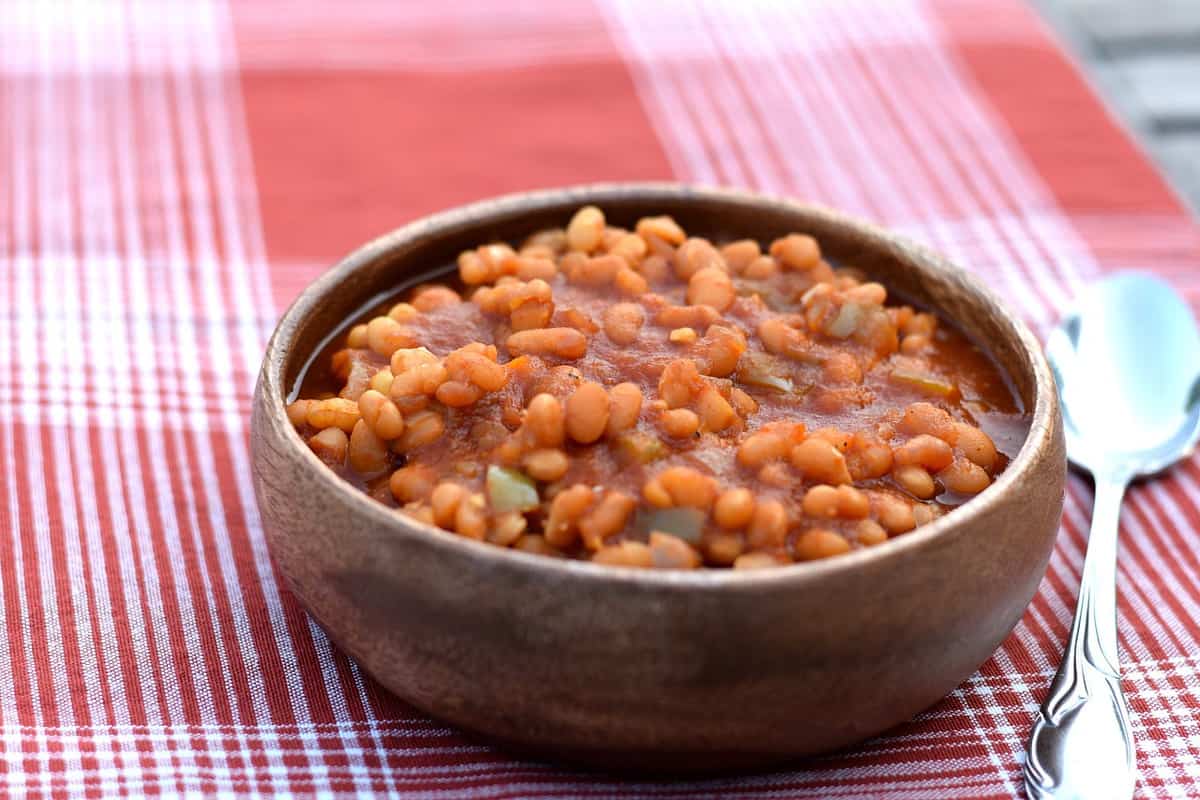 Vegan Baked Beans (Instant Pot) Recipe
By Brand New Vegan
Ingredients
1 lb Navy Beans (picked over)
1 Tbs Kosher Salt
1 med White Onion (diced)
1 Green Bell Pepper (diced)
3 cloves Garlic (minced)
1 tsp Japapeno (minced - and optional)
2 cups Water
2 cups Low Sodium Vegetable Broth
1 can Tomato Paste (6oz)
1/4 cup Molasses
1/4 cup Brown Sugar (packed)
1 Tbs Yellow Mustard
1 tsp Apple Cider Vinegar
1/4 tsp Black Pepper
1/4 tsp Smoked Paprika
Instructions
1Pick through the beans, removing any debris, and then add them to a large pot.  Cover with 2-3" of water and stir in salt.  Bring to a boil.
2Boil beans for 1 minute, then remove from heat and cover.  Allow to soak for at least 1 hour.  After an hour has passed, drain and rinse beans thoroughly.
3Saute the diced onion, bell pepper, and jalapeño directly in your IP, on SAUTE mode, LESS power, until softened.  Stir in minced garlic and then turn IP off.
4Add 2 cups of water and rinsed beans to IP and stir.
5In a separate bowl, combine veg broth, tomato sauce, molasses, brown sugar, mustard, vinegar, pepper, and paprika and whisk until smooth.  Pour sauce into beans and mix well.
6Attach lid, ensuring vent valve is set to SEALING, and then set IP to MANUAL, HIGH PRESSURE, and 45 MINUTES.
7Once countdown has completed, allow IP to naturally vent for at least 15 minutes, before carefully venting any remaining pressure manually.  Careful - the steam is HOT.
8Remove lid and stir beans.  If there is still a lot of liquid, turn IP back on to SAUTE mode and continue cooking until desired consistency is reached.
9Taste and adjust for any seasonings if needed.
View Full Recipe
Top Vegan Recipe Resources
🥑