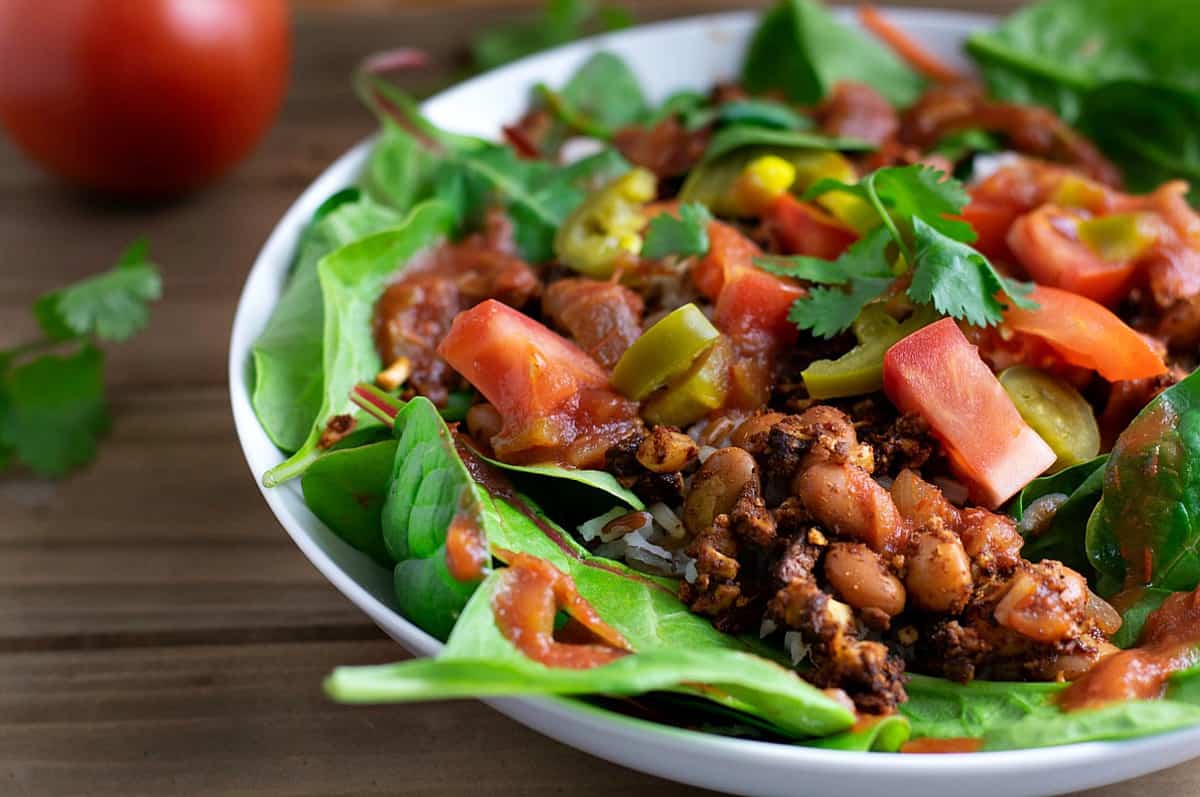 The Best Vegan Taco Salad Recipe
By Brand New Vegan
Ingredients
Several handfuls of your favorite greens
2 cups Wild Rice Blend (or your favorite whole grain)
1 batch of my Amazing Cauliflower Taco crumbles
15oz can Pinto Beans (rinsed & drained)
Tomatoes, Jalapenos, Onions, Cilantro for garnish
Your favorite Salsa or Picante Sauce for topping
Instructions
1Prepare the rice according to package instructions, set aside.
2Mix the taco ingredients according to the recipe instructions. (to lower the fat content and reduce the calorie density – leave out the walnuts).
3Add taco mixture to a large pan and stir in the rinsed & drained pinto beans. Simmer until heated through, 10-15 minutes.
4Layer a large salad bowl with your favorite greens
5Add a large scoop of the rice to the center of the bowl
6Sprinkle the taco/bean mixture over the entire salad
7Garnish with the fresh veggies
8Top with your favorite Salsa
View Full Recipe
Top Vegan Recipe Resources
🥑