Recipes

Sugar-Free Cranberry Sauce Recipe With Sweet Cherries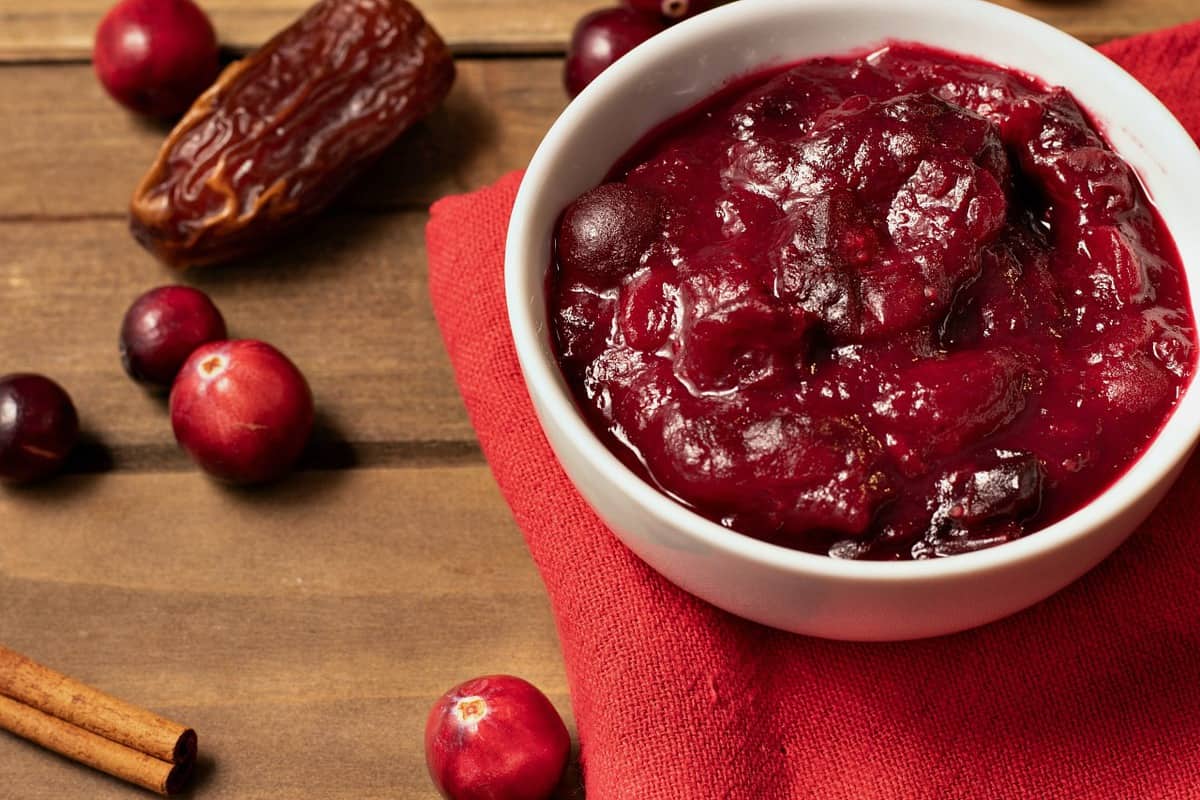 Sugar-Free Cranberry Sauce Recipe With Sweet Cherries Recipe
By Brand New Vegan
🔪Prep Time: 1 hr
👩‍🍳Cook Time: 10 min
Ingredients
12 oz cranberries
1 cup frozen dark sweet cherries
6 medjool dates
1 cup orange juice
1 Tbs orange zest
1 cinnamon stick
1/4 tsp ground ginger
1/4 tsp nutmeg
1/4 tsp allspice
Instructions
1Simply cover your dates with hot water and allow them to soak until softened, at least an hour or so.
2Rinse and drain your cranberries and then add them to a large soup pan
3Add the dark cherries, orange zest, and spices
4Finally, blend the dates with the 1 cup of orange juice until smooth and pour into the pan
5Adjust the heat to med-high until the cranberries begin to pop, then reduce the heat to a slow simmer for 10 minutes, stirring occasionaly.
6Remove from heat and allow to cool. The sauce will thicken as it cools.
7Adjust seasoning to taste. If you like it sweeter you can add a few more cherries or blend another date.
View Full Recipe
Top Vegan Recipe Resources
🥑