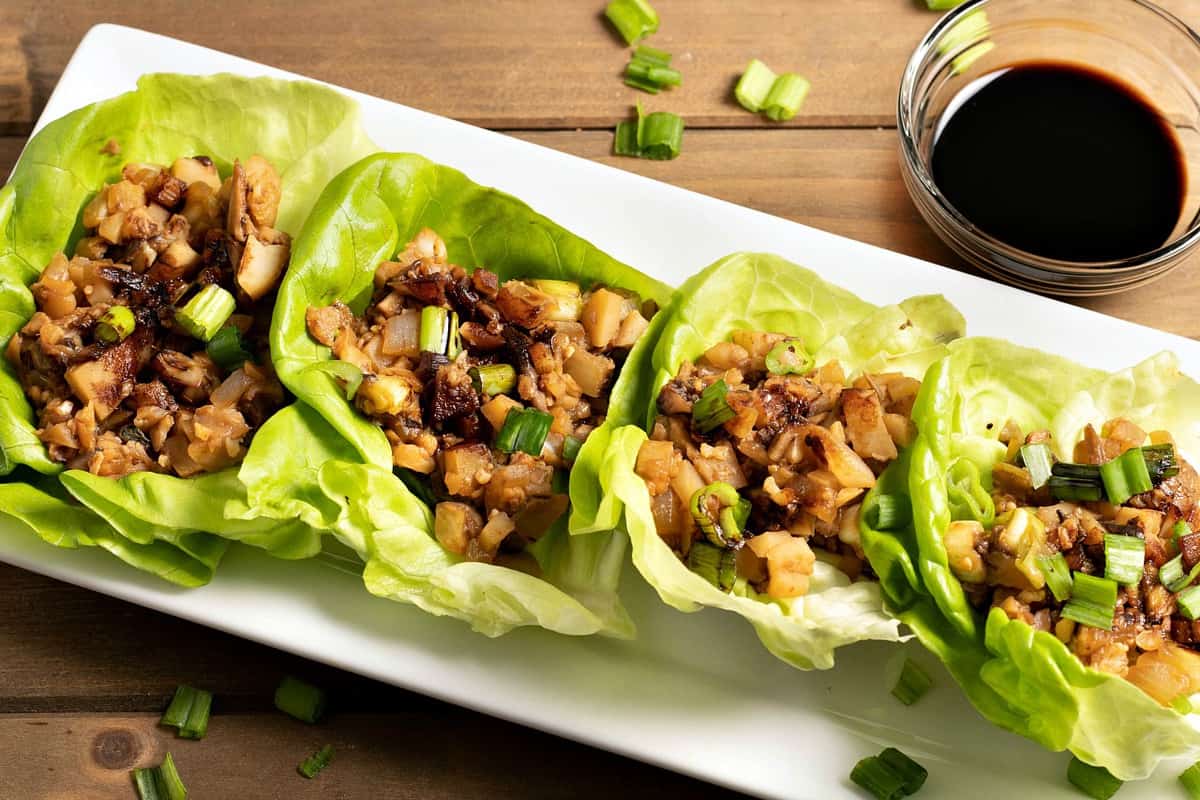 Spicy Vegan Lettuce Wraps Recipe
By Brand New Vegan
🔪Prep Time: 30 min
👩‍🍳Cook Time: 30 min
Ingredients
2 cups riced cauliflower
6 oz shiitake mushrooms, diced
1/2 yellow onion, diced
3 Tbs low sodium soy sauce
1 Tbs minced ginger
1 Tbs minced garlic
2 Tbs molasses
2 Tbs rice vinegar
1 Tbs powdered peanut butter (PB2)
2 tsp sriracha
1/4 tsp 5 spice powder
8 oz water chestnuts (diced)
3–4 green onions (diced)
Your favorite lettuce (I used butter lettuce)
Instructions
1Add the riced cauliflower, mushrooms, onions, and soy sauce to a large skillet and simmer over medium heat until veggies become softened
2Stir in ginger and garlic, mix well, and reduce heat to low.
3Meanwhile, in a small bowl, whisk together all the sauce ingredients until smooth,
4Slowly add sauce to filling, mixing to ensure everything is evenly coated.
5Reduce heat and simmer 1-2 minutes.
6Add chopped water chestnuts and green onions, and stir well.
7Wrap in your favorite lettuce leaves and serve.
View Full Recipe
Top Vegan Recipe Resources
🥑