Recipes

Spicy Southwestern Black Bean Burgers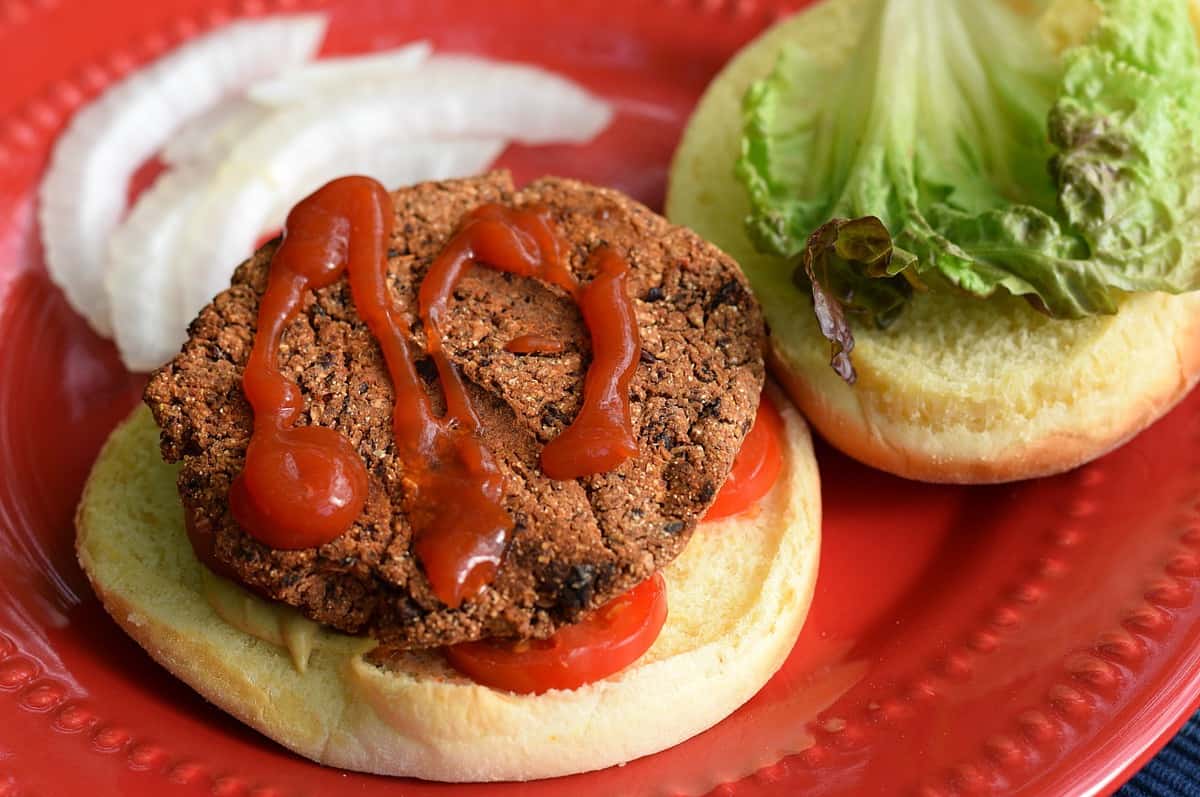 Spicy Southwestern Black Bean Burgers Recipe
By Brand New Vegan
🔪Prep Time: 80 min
👩‍🍳Cook Time: 10 min
Ingredients
1 can Black Beans ((low sodium))
1 can Kidney Beans ((low sodium))
1/2 cup Old Fashioned Oats
1/4 cup Cornmeal
1/2 cup Salsa
1 Chipotle Chile Pepper with Adobo
2 tsp Ground Cumin
1/2 tsp Onion Powder
1/2 tsp Garlic Powder
1/4 tsp Salt
Instructions
1Preheat oven to 350 degrees F.
2Using a food processor, grind oatmeal into a powder (flour) if possible and set aside.
3Drain beans into a colander and rinse well. Spread beans onto a cookie sheet and dry them as best you can. Bake in a 350 degree F oven for 20 minutes.
4Add beans, oats, cornmeal, salsa, chipotle pepper, and all remaining spices together in a food processor and process until smooth., scraping down sides as necessary.
5Form into 5 burger-shaped patties and allow to set in the refrigerator for at least 1 hour.
6Grill burgers as usual and garnish with your favorite toppings.
7These burgers can probably be baked or pan-fried if grilling is not an option (although I have not tried these methods myself). A George Forman indoor grill would also work well.
View Full Recipe
Top Vegan Recipe Resources
🥑