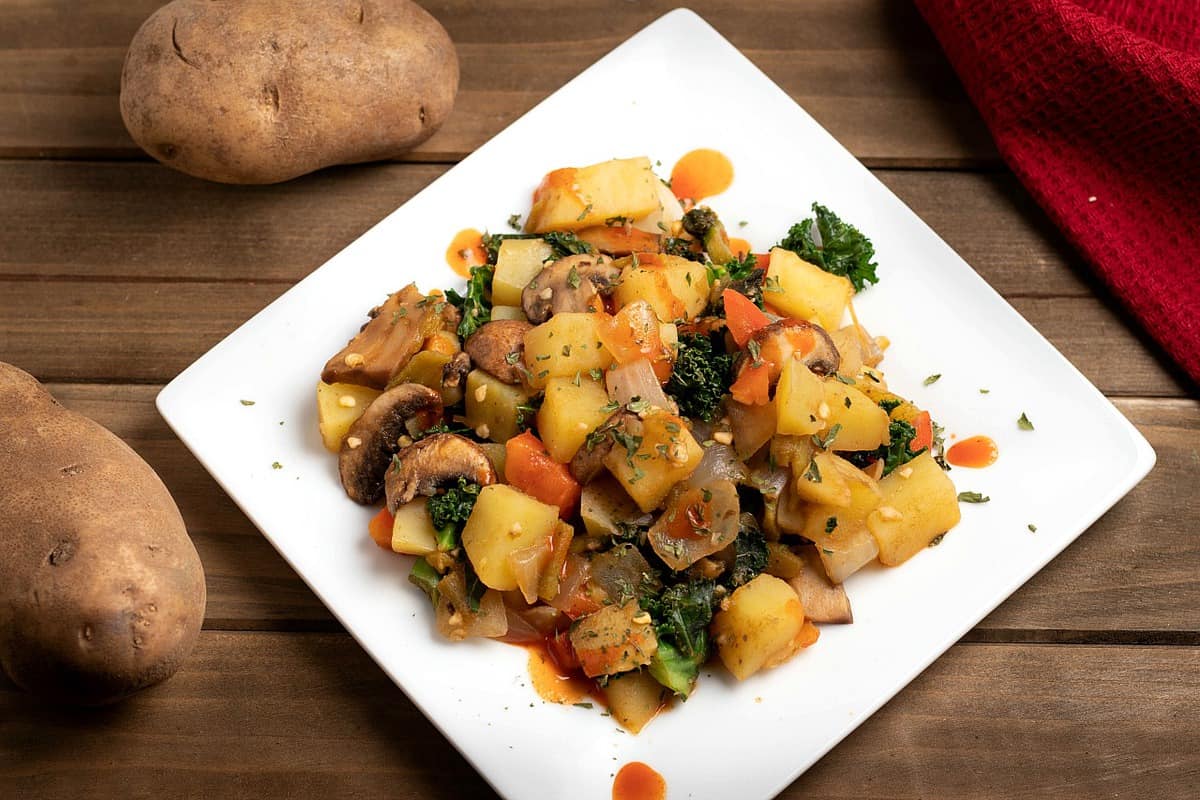 Southwestern Potato Hash Recipe
By Brand New Vegan
🔪Prep Time: 15 min
👩‍🍳Cook Time: 30 min
Ingredients
4 yukon gold potatoes (roughly 3 cups)
1 onion
1 red bell pepper
1 can whole green chiles (8 oz)
8 oz baby bella mushrooms
2 tsp minced garlic
1/2 tsp smoked paprika
1/2 tsp chipotle chili powder
1/4 tsp ground cumin
1/4 tsp ground pepper
1–2 handfuls chopped kale
salt to taste
Instructions
1Dice potatoes and add to a pot of cold water, enough to cover.
2Bring to a boil and cook 5 minutes. Rinse, drain, and set aside.
3In a large non-stick skillet, saute a diced onion in a splash of water or veg broth until softened.
4Stir in a chooped red bell peper and saute until softened.
5Add green chiles, garlic, mushrooms, and seasoning and stir to combine
6When mushrooms have cooked down, stir in potatoes.
7Add kale and simmer until it has wilted
8Add salt & pepper as desired
9Serve with your favorite condiment.
View Full Recipe
Top Vegan Recipe Resources
🥑