Recipes

Southern Style Vegan Green Beans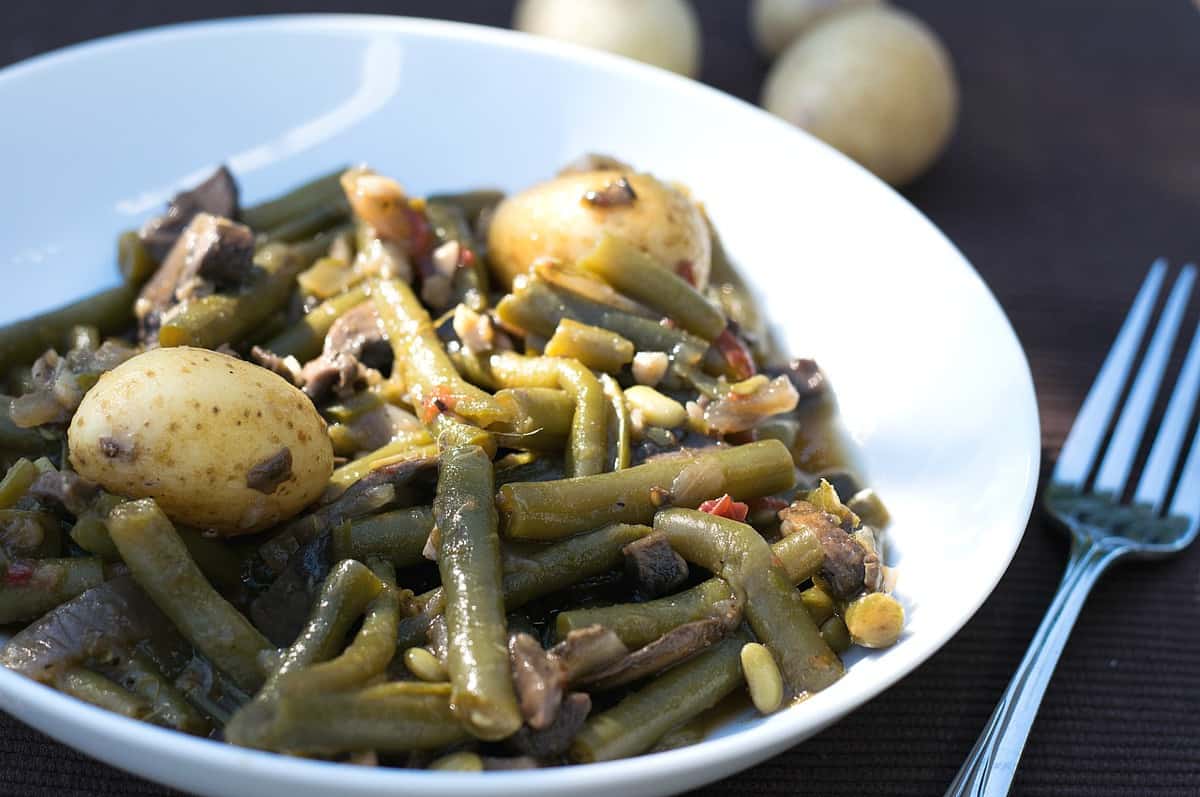 Southern Style Vegan Green Beans Recipe
By Brand New Vegan
Ingredients
8-12 oz Baby Bella Mushrooms (sliced)
1/4 cup Soy Sauce (low sodium)
2 Tbs Maple Syrup
2 Tbs Water
1 tsp Oregano
1/2 tsp Garlic Powder
1/2 tsp Onion Powder
1/2 tsp Cumin
1/2 tsp Liquid Smoke
1/4 tsp Black Pepper
1 lg Onion (diced)
2 Tbs Veg Broth or Water (for sautéing)
2 lbs Fresh Green Beans OR...... (ends snapped off)
2 bags Frozen Green Beans (10.80z)
24 oz Baby Yellow Potatoes 1 bag or about 1 1/2 lbs)
2 Cups Veg Broth (low sodium)
2 Cups Water
Leftover Bacon Marinade
1/2 tsp Garlic Powder
1/2 tsp Onion Powder
1/2 tsp Black Pepper
1/4 tsp Salt
1 batch Mushroom Bacon
Instructions
1Clean and slice mushrooms, and add to a large skillet.
2Whisk remaining marinade ingredients and pour over mushrooms.
3Cook until mushrooms have reduced in size.  Drain and save the marinade.  (for added crispness, place the mushrooms under a broiler for a minute or so)
4Rinse the green beans, and snap off both ends, removing any strings.
5In a large soup pan, dice and saute a large onion until softened.
6Add the beans, potatoes, veg broth, water, and any leftover marinade from the bacon.
7Add remaining seasonings, stir and cover.
8Bring beans to a boil, then reduce heat to a simmer.  Cook for 1 hour then remove lid.
9Add bacon and stir.
View Full Recipe
Top Vegan Recipe Resources
🥑