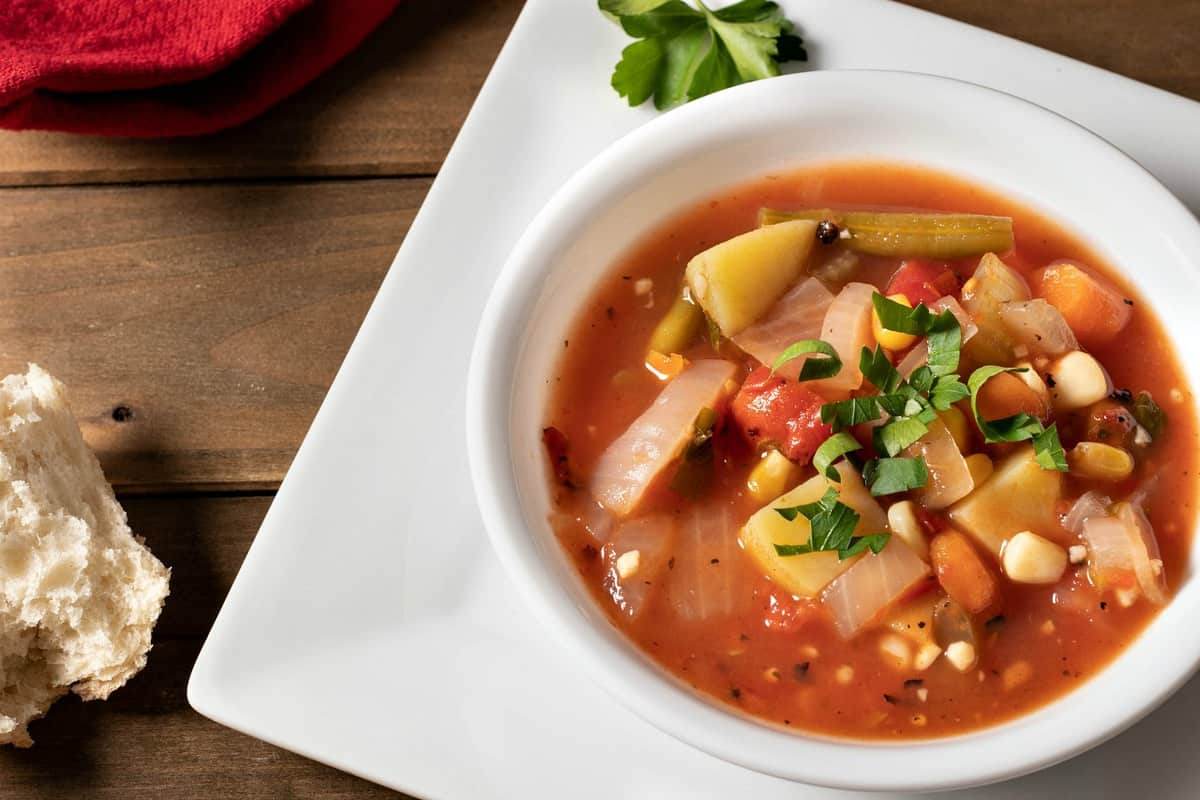 Simple Vegetable Soup Recipe
By Brand New Vegan
🔪Prep Time: 30 min
👩‍🍳Cook Time: 45 min
Ingredients
1 cup diced onion
1 cup diced carrot
1 cup diced celery
1 Tbs minced garlic
2 cups diced potatoes
5 oz frozen green beans
4 cups low sodium vegetable broth
1 can fire-roasted diced tomatoes, 28oz
10 oz bag frozen corn, carrot, asparagus mix
1 tsp oregano
1/4 tsp salt
1/4 tsp pepper
freshly chopped parsley to taste
1 tsp lemon juice
Instructions
1Dice onion, carrots, and celery and add to a large soup pot.
2Add a splash of veg broth and saute over med-low heat until softened.
3Add garlic and stir until fragrant (about 30 sec)
4Add potatoes and green beans and increase heat to medium. Cook 5 minutes, stirring occasionaly.
5Add broth and increase heat to high.
6One the soup is simmering, add tomatoes and frozen corn. Stir to mix well.
7Bring the soup back to a simmer, then lower the heat to low and cover.
8Let soup simmer for 30-45 minutes.
9Add salt, pepper, oregano, and parsley to taste, and finish with the lemon juice.
10Serve with your favorite crusty bread
View Full Recipe
Top Vegan Recipe Resources
🥑